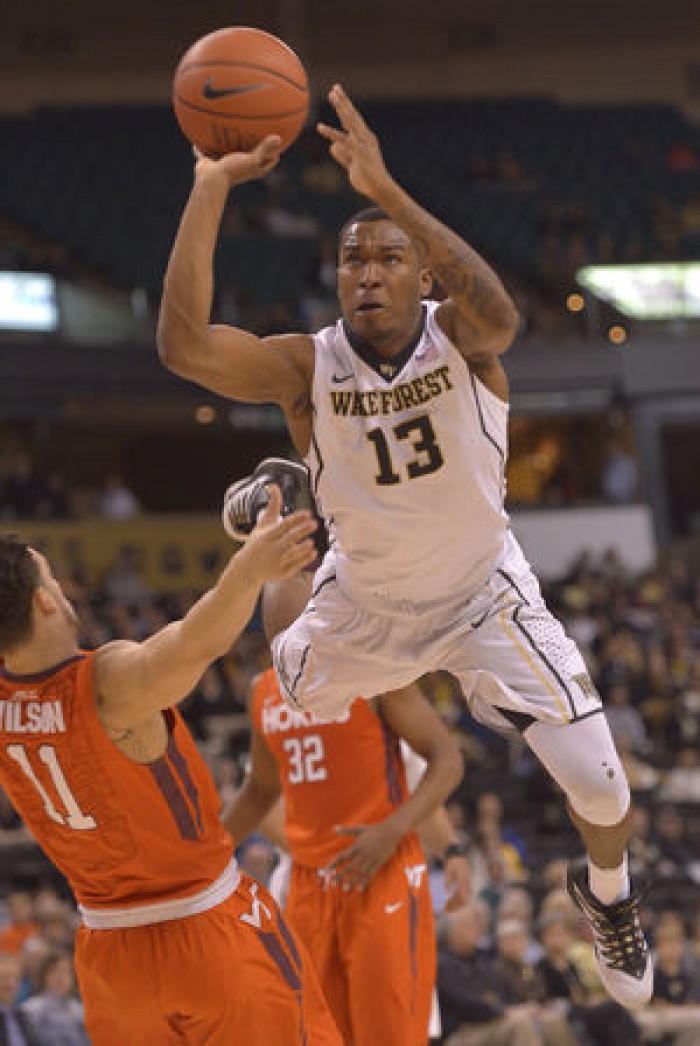 It was Senior Day in Winston-Salem for the Wake Forest Demon Deacons. However, the final game for the seniors for Wake Forest did not go as well as they had hoped. The Virginia Tech Hokies were focused on securing a victory and a first round bye in the ACC Tournament and they succeeded, defeating the Demon Deacons 81-74. Virginia Tech improves to 16-13 on the year and 8-8 in the ACC. Wake Forest falls to 11-18 and 2-15 in the conference after the game.
Turnovers Cost The Deacons
Wake Forest constantly gave Virginia Tech easy opportunities to score mainly due to costly turnovers. The Deacons gave the ball away 19 times to the Hokies and they capitalized on most of them with fast break lay-ups. All those points added up to cost the Deacons greatly in the game. Most of them were unforced turnovers that could have been easily avoided.
Justin Bibbs Leads Hokies
The Hokies needed a big game from Bibbs and he delivered, contributing in a variety of ways. He scored 22 points, was 7-13 from the field, and had 5 rebounds. The sophomore will need to continue to produce for the Hokies if they are to have a good run in the ACC Tournament.
Codi Miller-McIntyre Shines In His Final Wake Home Game
Miller-McIntyre had his final start at the LJVM Coliseum and made it a memorable one even in defeat. He scored 19 points and was 70% from the field. He made outside shots and was able to get in the paint for lay-ups in traffic. He played the way he had for his entire career for Wake Forest.
Foul Trouble Hurts the Deacons
Players that normally play big minutes got into foul trouble which in turn cost the Demon Deacons. Devin Thomas only played in 23 minutes in his final game in Winston-Salem due to early foul trouble. In those minutes he played well scoring 13 points and was 5-6 from the field. He ended his day with 4 fouls. Codi Miller-McIntyre, John Collins and Rondale Watson all had 4 fouls as well.
Seth Allen Shines Off The Bench
In 21 minutes on the court, Seth Allen was able to score 14 points for the Hokies. He made half of his attempts and even had 2 steals in the game. He probably could have had more points had he not fouled out.
Up Next
Wake Forest will have just one more game before they play in the ACC Tournament and it will be on Tuesday night in Durham against the Duke Blue Devils. Virginia Tech has 2 more games left and both are at home against the Pittsburgh Panthers on Wednesday and the Miami Hurricanes on Saturday.