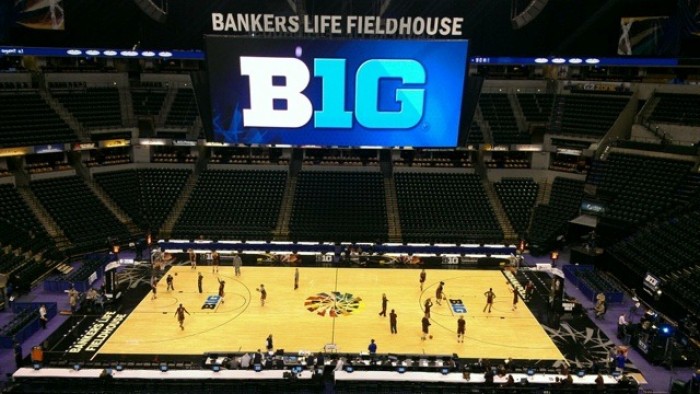 The Big Ten has been one of the best conferences in the country this season, and this weekend it will all come to a conclusion when the Big Ten Tournament takes place at BankersLife Fieldhouse in Indianapolis, IN.
The conference has seen some great parity this season as five teams are currently ranked in the top 25 while there was also a four-way tie for third place. It is expected that around seven teams in the conference could receive bids to the NCAA Tournament next week. The talent in this conference with players like Denzel Valentine, Yogi Ferrell, and Jarrod Uthoff are just a few players that will showcase their talents this weekend in what should be a fantastic weekend of basketball in Indianapolis.
Could there be a sleeper team that sneaks up? Will conference champion Indiana run the table or will a team like Michigan State take the crown? All of these questions and more will be answered in due time.
Tournament Schedule
Wednesday, March 9
Game 1: (12) Illinois vs. (13) Minnesota, 4:30 p.m., ESPN2 (all times EST)
Game 2: (11) Nebraska vs. (14) Rutgers, 7 p.m., BTN
Thursday, March 10
Game 3: (8) Michigan vs. (9) Northwestern, noon., BTN
Game 4: (5) Iowa vs. Game 1 winner, approx. 2:30 p.m., BTN
Game 5: (7) Ohio State vs. (10) Penn State, 6:30 p.m., ESPN2
Game 6: (6) Wisconsin vs. Game 2 winner, approx. 9 p.m., ESPN2
Friday, March 11
Game 7: (1) Indiana vs. Game 3 winner, noon., ESPN
Game 8: (4) Purdue vs. Game 4 winner, approx. 2:30 p.m., ESPN
Game 9: (2) Michigan State vs. Game 5 winner, 6:30 p.m., BTN
Game 10: (3) Maryland vs. Game 6 winner, approx. 9 p.m., BTN
Saturday, March 12
Game 11: Game 7 winner vs. Game 8 winner, 1 p.m., CBS
Game 12: Game 9 winner vs. Game 10 winner, approx. 3:30 p.m., CBS
Sunday, March 13
Big Ten Tournament Championship game, 3 p.m., CBS
Preview
The Indiana Hoosiers may have won the conference outright in the regular season, but it isn't too crazy to think that they aren't even the favorites coming into this tournament. Since the return of Denzel Valentine for the Michigan State Spartans, coach Tom Izzo has that team playing like one of the best teams in the country right now. There are also teams like Wisconsin and Purdue that are playing some solid basketball as of late.
As for the conference champions, early in the season it looked like the Hoosiers were in for a long year, but coach Tom Crean has completely turned this season around led by the play of senior Yogi Ferrell. Analyst Bill Raftery for CBS may have said it the best during Sunday's telecast versus Maryland when he described this team as "a team of magnificent contributors."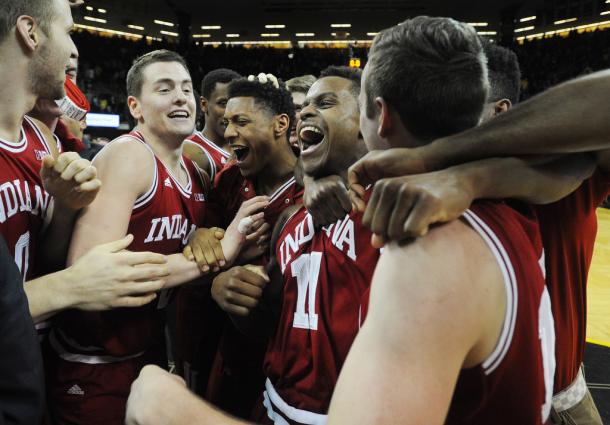 That sums this team up very well as they are all unselfish and are playing great team basketball at the right time of the season. Ferrell is the undoubted leader, but guys like Thomas Bryant and Troy Williams are playing at an extremely high level right now, which is making this Hoosiers team very dangerous.
Michigan State is also a team that is playing at maybe even a higher level than Indiana right now. Led by Big Ten player of the year Denzel Valentine, this Spartans team is trending toward a number one seed if they get a bit of help. They have brushed aside some losses early in the conference season without Valentine, and finished second in the Big Ten.
Bryn Forbes is another player playing at a high level right now for Michigan State as he is coming off of a Big Ten player of the week honor. This Spartans team is playing like a prototypical Tom Izzo team that is peaking right as we head into March. They will be a very dangerous matchup and could potentially see a rematch with Maryland who they beat at home earlier in the season.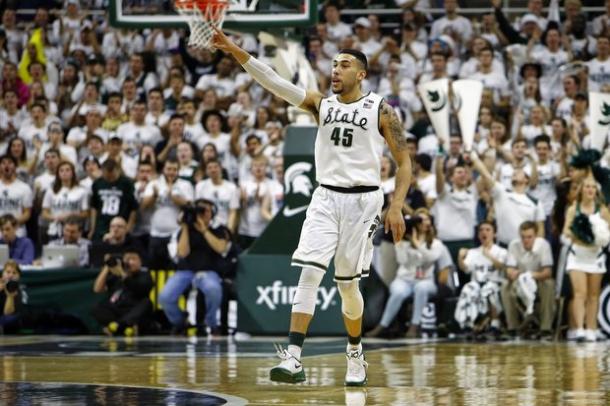 After the two teams at the top of the conference, you get four teams tied for third place who all finished the season 12-6. Maryland, Purdue, Iowa and Wisconsin all ended up in this four-way tie and it wouldn't be too big of a surprise if any of these teams get hot and make a run at the tournament championship.
All four of these teams have top players in the conference as well. With Maryland, you get players like Melo Trimble and Diamond Stone. Purdue is the three towers of Isaac Haas, A.J. Hammons, and Caleb Swanigan. There is Iowa who has Jarrod Uthoff, and finally Wisconsin and Nigel Hayes who are also playing some great basketball late in the season.
Once you get outside of those four teams, you look at two rivals who seem squarely on the bubble right now in the Michigan Wolverines and the Ohio State Buckeyes. Both of these teams come into this weekend needing to win at least one game for sure or else could be sweating out Selection Sunday.
Below Michigan at the number eight seed, are six teams that have all had fairly disappointing seasons and shouldn't be expected to make much noise in a tough conference tournament like the Big Ten.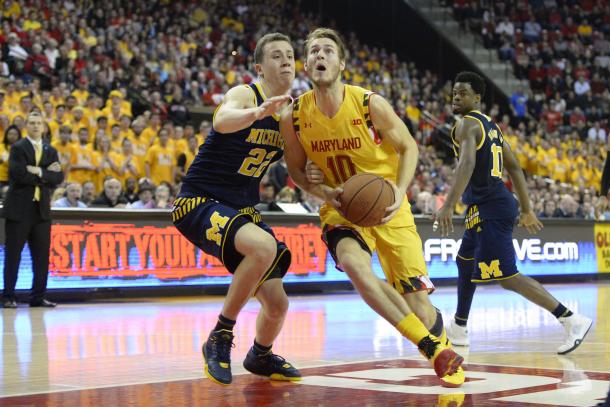 This years' edition of the Big Ten tournament has the chance to be fantastic with so many good teams and so many storylines coming in. And just because it is March, anything can happen.
Let the Madness begin!