 When Year 2 of the Buzz Williams Virginia Tech project began, problems abounded in Blacksburg. The team started with a horrifying loss to Alabama State at home. That's right, the Alabama State Hornets of the SWAC, a team that went 14-16 in the regular season. It was an embarrassing start for the ACC squad.
Now for the Hokies, that game vs. ASU feels like an eternity ago. An under-the-radar 6th place finish in ACC play, featuring wins over the likes of Virginia, Clemson, Florida State, Pittsburgh, and Miami, rocked the college basketball elite. However, the team has been little-talked about despite their success.
Ready To Rise
Coming into the ACC Tournament in Washington D.C. sporting a record of 18-13 (10-8 ACC), Virginia Tech was red hot. On Saturday, the Hokies drilled the #7 Miami Hurricanes into submission, 77-62. This capped off a 5-game winning streak to end ACC regular season play.
On Wednesday, Tech unloaded against Florida State in the ACC Tournament's 2nd round, dropping 96 points on the underrated yet streaky Seminoles. This was only the 2nd time this season FSU has let an opponent score over 90 points, the other being vs. North Carolina.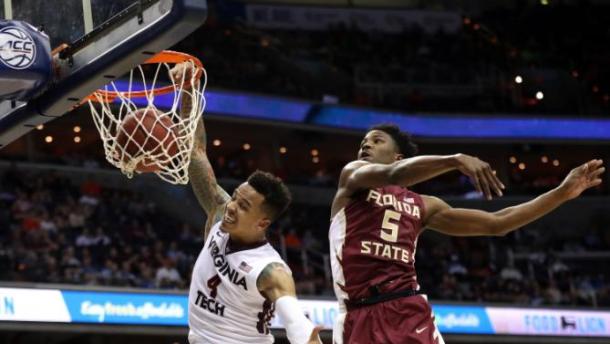 This is a testament to the brilliant success of Buzz Williams's system. Williams encourages his players to be loose and go with the flow, but he instills a firm discipline that carries over into their play. As the season has progressed, VT has cut down dramatically on turnovers. The Hokies own swagger and confidence, but they are rarely getting out of control in their play. They are forceful in attacking the paint, weaving past defenders with authority, but they can also kick out for some impressive three-point shooting.
With only one key senior, backcourt leader and former Maryland transfer Seth Allen, the Hokies are made up of many freshmen and sophomores. However, despite the deep youth, VT looks like a veteran squad with grit and mental fortitude. They have bought into Buzz Williams's style, and they're reaping the benefits.
LeDay's Time To Shine
Zach LeDay, a ferocious big man from Dallas, Texas, showed his prowess from the start of the season. Although he had a few effort issues early in the year, LeDay performed at a high level on every area of the court. Ending the regular season as VT's leading scorer with 15.2 PPG, LeDay had become the unquestioned star.
Unmistakably recognizable with his LeBron James-esque headband and nearly bald head, LeDay flies around the court like a mad man. Leaping for blocks, lunging for steals, drilling the paint for layups, stepping back for threes, the freshman can do it all. His jovial nature adds to the team's confidence and persona.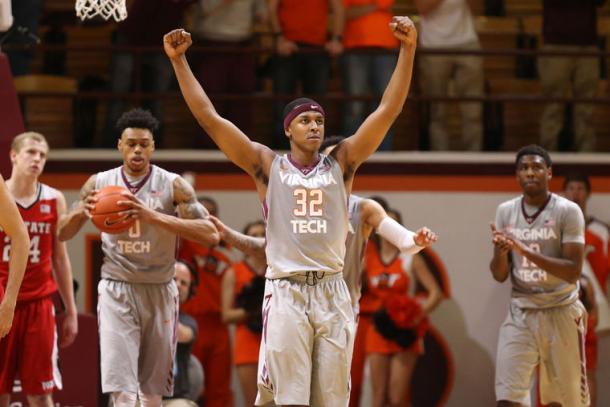 As one of the most underrated team leaders as a freshman in the nation, LeDay is hungry for the spotlight. He's VT's go-to force in the waning stages of a game.
Fiery Supporting Cast
As mentioned before, Seth Allen is the backcourt veteran for Virginia Tech. Allen has had an up-and-down season, but his rollercoaster ride has had some flashes of brilliance. When he's hot, he can light a building on fire. Some nights, like in the Hokies' first matchup against Pittsburgh on January 31st (a loss), Allen can be a beast from outside, as he went 5/5 shooting from deep in that game. Most nights, the long ball is not his friend, but he is proficient at getting to and converting at the free throw line. Against Florida State on Wednesday, Allen pitched in 10 key points from the charity stripe.
Virginia Tech can boast of many other weapons at their disposal. Justin Bibbs is one of the best pure three-point shooters in the country, and he can alter the course of a game as he did against Wake Forest earlier this year and vs. Miami on Saturday. Jalen Hudson is an electric guard that is known for scoring outbursts, while Justin Robinson is a freshman backcourt leader that is continually improving his ability to drive to the rim.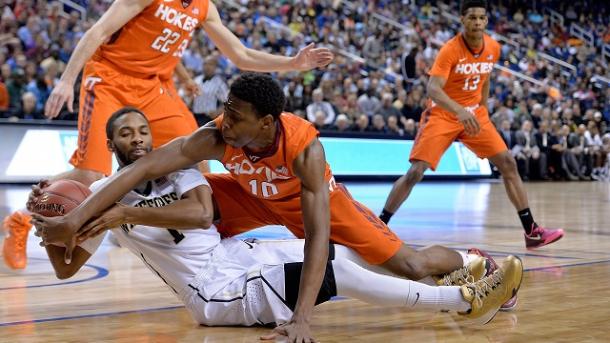 Also critical to Virginia Tech's roster is Zach LeDay's counterparts in the paint. Chris Clarke, injured for much of the season, has roared back to life. Although he's mostly a rebounder, the youngster's energy has allowed him to have some open looks down low to score. To complete the freshman gauntlet down low, Kerry (KJ) Blackshear Jr. has been consistent in the paint. His poise and patience has allowed him to garner some critical layups in late game situations for VT, including in their wins vs. NC State and Virginia.
Miami Game Will Be Must-Watch Matchup
On Thursday night, Virginia Tech will face off against the Miami Hurricanes again in an attempt to get to the ACC Semifinals. Miami will want to bounce back after the humiliating loss at VT on Saturday, and Jim Larrañega's team is resilient. However, the Fighting Gobblers may have the edge in this game.
The key for Virginia Tech is doing what they did on Saturday, stopping Angel Rodriguez and Tonye Jekiri. The duo was held to 7 combined points last week. Virginia Tech also can't let Davon Reed drill too many threes or allow Sheldon McClellan too much wiggle room down low.
If Zach LeDay can be strong on defense, and if VT can get enough outside shooting from Justin Bibbs again, the Hokies could zip to their first ACC Semifinals appearance since 2011.
-
Win or lose, the Hokies have at least secured a good seed in the NIT and should be one of the favorites in that tournament. However, the team is not letting go of their main aspiration: making it to the Big Dance. The game vs. the Miami Hurricanes on Thursday will tell the final tale.