 The Notre Dame Fighting Irish are still able to defend their ACC Tournament title after defeating the #19 Duke Blue Devils in the ACC Quarterfinals. However, for the longest time, it did not look like this would be the case.
Blue Devils On Fire In First Half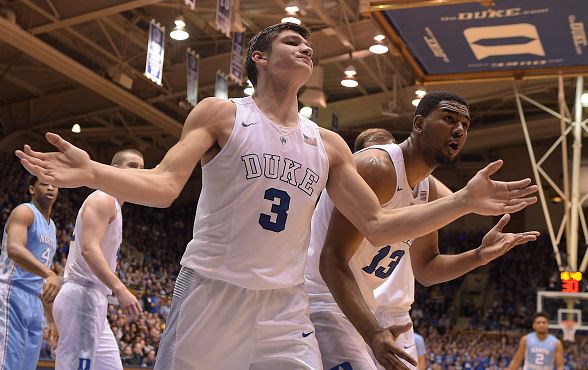 The Blue Devils scored 45 points in the first half and Notre Dame defense was struggling to keep up. Grayson Allen hit five of his first nine 3 pointers for Duke and by the middle of the second half the Irish was down 64-48. However, Notre Dame was accustomed to coming from behind, as they had five times during the regular season against ACC opponents.
The Duke offense that scored 45 points in the first half scored only a combined 34 points after, while Notre Dame scored 47 points after the first half while scoring 37 in the first. The main catalyst for the comeback by the Irish in their win was big man Zach Auguste, ​who scored 19 points to go along with 22 rebounds, including 14 on the defensive boards. The Irish finished the game shooting 50 percent from the field as a whole, and part of that was because despite trailing, their offense never truly playing very poorly for the game.
Duke Shoots 30% From Behind the Arc
Duke, however, was a slightly different story. They shot a lot of three pointers (36), but on only 11 makes, for a 30% three point shooting performance by the team. However, no player was more inefficient and inconsistent for Duke than star guard Grayson Allen. Though Allen did score 27 points and got off to a great start, he finished missing six consecutive three point attempts along with a total of seven makes on 21 attempts. Allen is an excellent player, but he must shoot more consistently than he did today for the Blue Devils to make a run at defending their NCAA Title. Luke Kennard struggled mightily for the team, shooting 2-14 and 0-6 from three. Also, star freshman ​Brandon Ingram ​only made five shots on 16 attempts.
Notre Dame Needs Solid Game Against North Carolina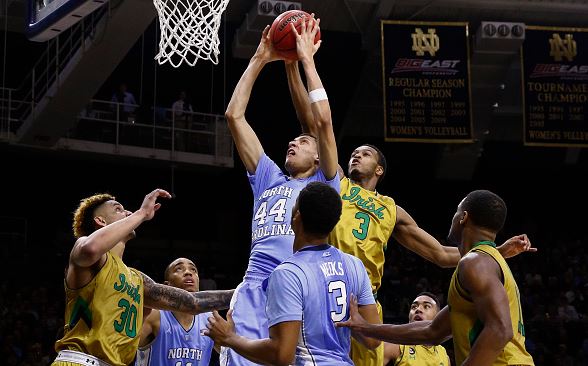 While the Duke offense slowed down after a good start, their defense began to struggle throughout the game as Notre Dame came back. Notre Dame must avoid a stretch like their second half stretch against Duke in their next ACC Tournament game in the semifinals against the 7th ranked and top ACC seed North Carolina Tar Heels. ​However, their comeback and resilience throughout this game were very admirable, and they can improve their seeding in the NCAA Tournament if they continue to win.
As for the Blue Devils, they will now await their seeding (likely a 4 seed) on selection Sunday, and must improve their shooting consistency and defense in time for the Tournament if they are to make a deep run in the NCAA Tournament. ​The talent and coaching is there, but this team needs more consistency.
What's Next?
Duke: NCAA Tournament and Selection Sunday
​​Notre Dame: Semifinals - UNC 6 PM Friday 3/10