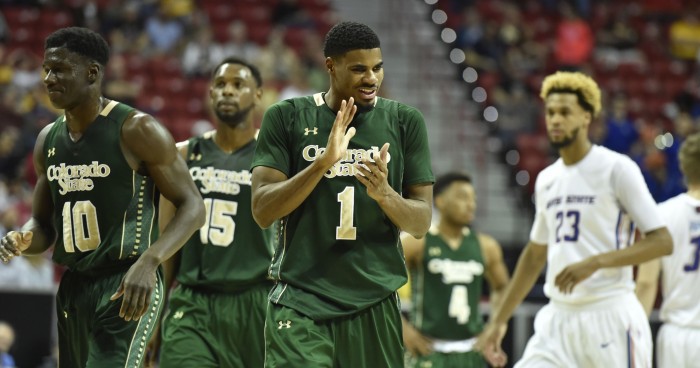 The Boise State Broncos came into the Mountain West Tournament with high hopes, but they were bounced in the quarterfinals by the Colorado State Rams.
Led by Antwan Scott's 23 points and 7 assists, the Rams pulled away late after what was a tight game toward the end.
A game that had seventeen lead changes and seventeen ties, Colorado State made big shots to seal BSU's fate. However, the Broncos only made one out of their last eight shots, giving the Rams a great opportunity to pull away.
High Scoring, Tight First Half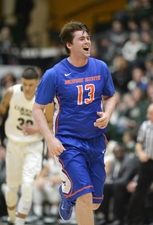 The first half proved James Webb III's impact on the Broncos. When he was brought into the game (after being benched due to foul trouble) the Broncos exploded into a 12-2 run.
Nick Duncan proved his worth as he shot 100% from the field (5 for 5), getting 14 points.
Colorado State still lingered; at the half, the score was 45-45. Everyone did expect a high scoring affair, and the predictions were manifesting themselves as true.
Colorado State Wins It Late
The game remained close until around 3 minutes left. Antwan Scott hit a jump shot to take a two point lead, then hit a three on the next possession, and with a few free throws- the Rams were staying in Vegas.
Cold shooting at the end hurt Boise State. They're a team that relies on its hot shooters like Anthony Drmic and Nick Duncan.
Duncan finished with 23 points and 6 rebounds. James Webb III also had 6 rebounds, but added 15 points.
This has been the theme of the entire season for Boise State: losing games late. It has been that way for a few seasons, but this time it has cost them a shot at the NCAA Tournament.
What's next?
For the Rams, they now face Fresno State in the Mountain West conference semifinals tonight at 11:30 (EST) (8:30 PT).
For Boise, hopes for the NCAA Tournament are gone. Bronco fans will sit and see if the NIT invites Boise. If not, there's still the CBI and CIT.
Anthony Drmic Update: He is 2 points shy of becoming the school's top all-time scorer.