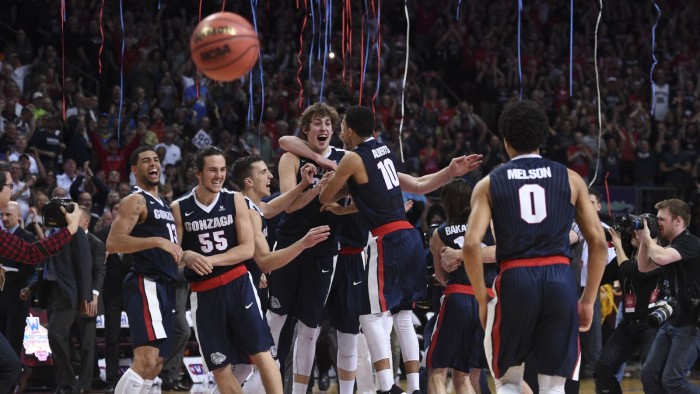 The Gonzaga Bulldogs will be playing in the NCAA Tournament for the 18th straight year. That is good for the 3rd most consecutive appearances behind the Kansas Jayhawks (26), Duke Blue Devils (20) and the Michigan State Spartans (18 as well). As the #11 seed in the Midwest region, they will have their work cut out for them.
Gonzaga Happy to Be in Tournament
The Bulldogs have to be happy that they won the West Coast Conference (WCC) tournament because their chances were slim to get in if they had not beat Saint Mary's in the final (15th tournament title). They had a very up and down year that saw them lose both regular season meetings to the Gaels, but the Bulldogs beat them when it mattered most.
With a team that had three seniors back, many expected the Bulldogs to run through the WCC once again. That was not to be as they lost a few non-conference games to quality opponents (Texas A&M, Arizona) and SMU in a late season non-conference game. They had a bad loss in non-conference game to UCLA who finished the season at 15-17 (6-12 PAC-12). At the time Gonzaga played the Bruins, UCLA was the #20 ranked team in the country. But in the end, it turned out to be a really bad loss on their resume.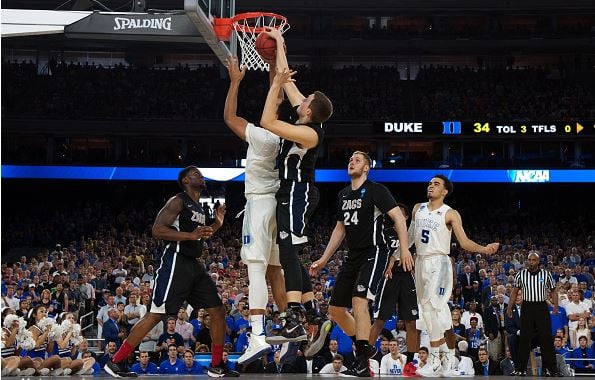 They won their first five WCC games, but then would lose two of their next three (BYU and Saint Mary's) before running off six straight wins. They then hit another roadblock by losing two of their next three (SMU and Saint Mary's again) and entered the WCC Tournament as the #2 seed (lost tie-breaker to St. Mary's).
In the quarterfinal against Portland, they beat the Pilots by 25 points and that set up a good, close game against BYU that they won 88-84. All that was left for Gonzaga was to beat the team that had beaten them twice already. It's not easy for one team to beat another team three times in one season and the Bulldogs made sure that they Gaels did not accomplish that feat by beating them 85-75 and advancing to the tournament once again.
Gonzaga Will Look to Put Rough Season Behind Them
Gonzaga was drawn into the Midwest region as the number #11 seed and will have to face #6 seed and #20 in the country, Seton Hall on March 17th in Denver, Colorado. If they are able to get past the Big East Tournament Champions, they will have to face the winner of Utah/Fresno State on March 19th.
Their first round game against the Pirates will be a tough test. Seton Hall showed how good of a team that can be by running through the Big East Tournament where they beat Creighton, Xavier and Villanova.
Gonzaga will need their seniors, Kyle Wiltjer, Eric McClellan and Kyle Dranginis to step up their game and play at their best. They will also need Domantas Sabonis to stay healthy and out of foul trouble if they want to make a deep tournament run. Redshirt Freshman point guard Josh Perkins will need to limit mistakes and be at his best as well.
Gonzaga Has History of Failing in Tournament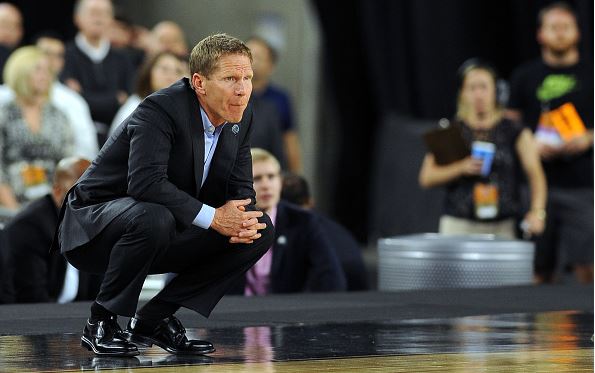 Mark Few has been the head coach of Gonzaga for 17 years and he has never missed a NCAA Tournament. The 53-year-old coach has a record of 464-110 (.808) overall, but is only 19-16 (.543) in the NCAA Tournament.
In his 16 previous appearances, the Bulldogs have been one and done four times (2002 – Wyoming, 2007 – Indiana, 2008 – Davidson and 2013 – Wichita State). They have made the Sweet 16 four times (2000, 2001, 2006 & 2015) and the Elite 8 just once (2015). In between all of that are eight losses in the Round of 32.
Tough Road Ahead, but it Can Be Done
As mentioned above, the Zags will need everyone to play at the top of their game if they want to get past Seton Hall and make a deep run in the tournament. If they can somehow get past the second round and possibly Michigan State in the Sweet 16, the Bulldogs could have an easy road to the Final Four in Houston, TX.
That being said, this writer feels that Gonzaga will squeak by Seton Hall and be sent home by the Utah Utes after they advance by beating Fresno State.