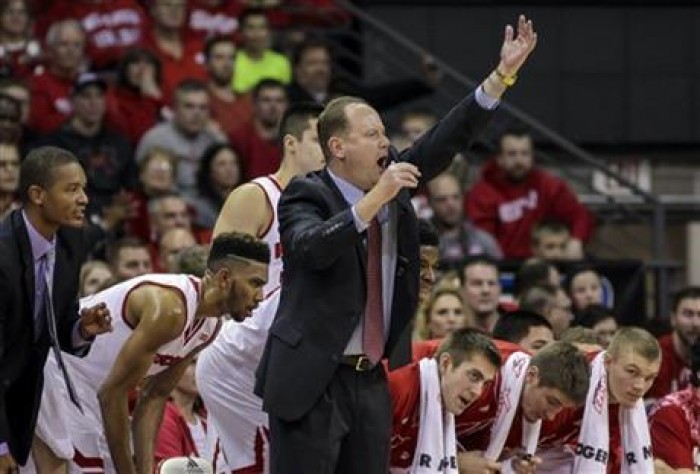 The first signs of discontent for the Wisconsin Badgers appeared on November 13th, when Bucky fell 69-67 at home to Western Illinois. It was a stunning loss for a team who had made it to the National Title Game just a season before. However, that was not where it ended for Wisconsin.
Shocking Losses Pile Up
The loss to Western Illinois could have been dismissed as an aberration, the sort of result which every team is bound to have early in a season when they're still trying to figure out how to play with each other. Yet, things didn't improve for the Badgers.
They slid to a thoroughly disappointing loss against Georgetown at the 2K Classic, and were absolutely outclassed on the road against Oklahoma at the tail end of November. Although there was some reprieve on December 2nd when the Badgers upset Syracuse at the Carrier Dome, the big victory was quickly followed by crushing losses to the UW-Milwaukee Panthers and Marquette Golden Eagles.
New Face, New Outlook
Head Coach Bo Ryan announced his immediate retirement after the team's victory over Texas A&M Corpus-Christi on December 15th. The end to a sterling career came as a shock to the Wisconsin sports world, but many quickly realized the move for what it was: a strategically timed decision to give Ryan's longtime lieutenant Greg Gard the opportunity to show he has what it takes to coach in the Big Ten. Gard was quickly installed as the interim head coach, and was immediately faced with a tricky home debut against UW-Green Bay. The Badgers nearly contrived to throw the game away. However, they dug out a difficult win before taking a nosedive which had most of the country convinced they'd be unable to make the NCAA Tournament.
Gard's Badgers dropped three straight Big Ten games in an eight day stretch in early January by a combined nine points, leaving them with a 9-9 (1-4 Big Ten) record. Never had the tournament looked further away, or the type of run which ensued immediately after seemed so unlikely.
Following Wisconsin's disappointing road loss to Northwestern on January 12th, the Badgers rattled off seven straight victories on their way to winning 11 of 12 games, all in the conference. Four of those wins came against ranked teams as Wisconsin defeated Maryland and Iowa on the road in addition to Michigan State and Indiana at the Kohl Center.
Familiar Faces And New Breed Make Their Mark
Star big man Nigel Hayes, who was so important to the team which made back-to-back Final Fours, was not the same player early in the 2015-16 season. However, he and guard Bronson Koenig, another star of NCAA Tournament runs past, regained their prior form under Gard.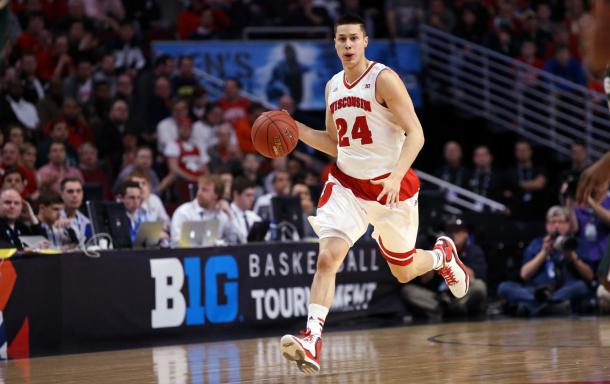 In addition to those two, Zak Showalter, just a role player on the all time great team of 2014-15, has stepped up and evolved into a shut down defender. Young Ethan Happ, who has averaged almost a double-double every game, scoring 12.1 points per contest in addition to collecting 7.8 rebounds per game, and Vitto Brown, who scores 9.7 points per game, have become a formidable interior duo.
Were it not for those five, it would have been impossible for the Badgers to pull off such a stunning turnaround. They wound up finishing 12-6 in Big Ten play in a four-way tie for third place in the conference, which prompted Wisconsin Athletic Director Barry Alvarez to remove Gard's interim tag and make him the permanent head coach.
What Is Wisconsin Hoping For In March?
In spite of their fantastic end to the season, they thoroughly disappointed in the Big Ten tournament, crashing out to Nebraska in their first game in Indianapolis. That was a disappointment, but the Badgers still enter the tournament as a #7 seed, with a match-up against Pittsburgh coming on Friday. All those of a Bucky persuasion will be hoping and expecting for them to get through that, which would set up a likely match-up with Xavier in the Round of 32. That would undoubtedly be a tough game, but not an unwinnable one for Wisconsin. Given the upsets they've pulled this season, a run to the second weekend is certainly not out of the realm of possibility. However, they will need to look better than they did against Nebraska last week. Only time will tell what happens.