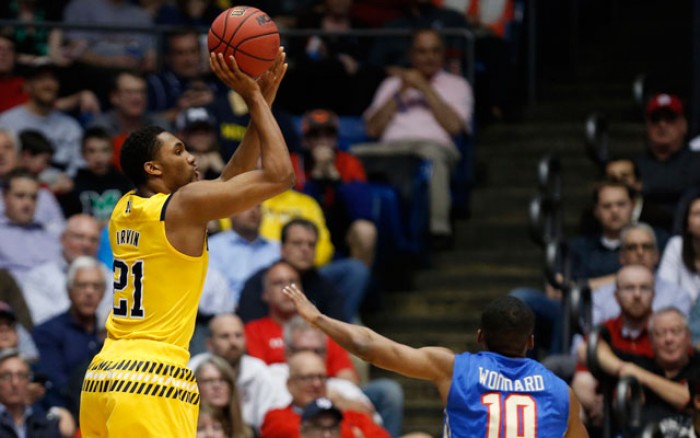 DAYTON, Ohio -- Zak Irvin was in clutch mode on Wednesday night as the junior hit the go-ahead three-point jumper and two free throws to lead the No. 11 Michigan Wolverines over the No. 11 Tulsa Golden Hurricane 67-62 in the NCAA Tournament First Four.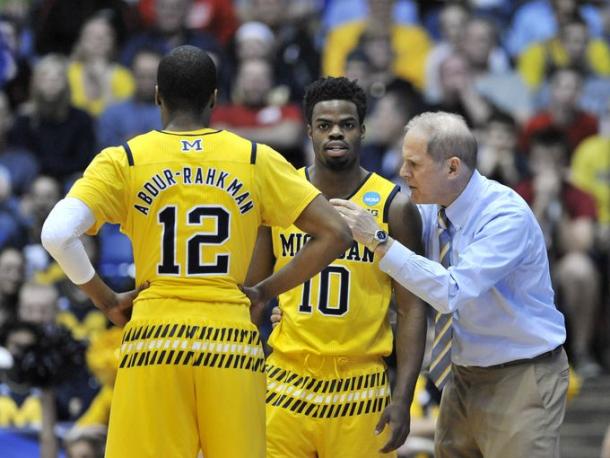 In the first round of the Big Ten Tournament, Irvin hit a right elbow jumper to give the Wolverines (23-12) the victory over the Northwestern Wildcats, which allowed the team to advance and eventually beat the Indiana Hoosiers on a triple from Kameron Chatman in the right corner at the buzzer.
On Friday in the First Four, the junior forward cashed in from downtown to put the Wolverines up 62-60 with 52 seconds left in the event. Michigan hit five-of-six free throws down the stretch to steal the victory.
The Golden Hurricane (20-12), who many predicted would make the National Invitational Tournament (NIT), were led by Shaquille Harrison with 23 points. Rashad Smith, Brandon Swannegan and James Woodard each scored nine points in the loss to Michigan.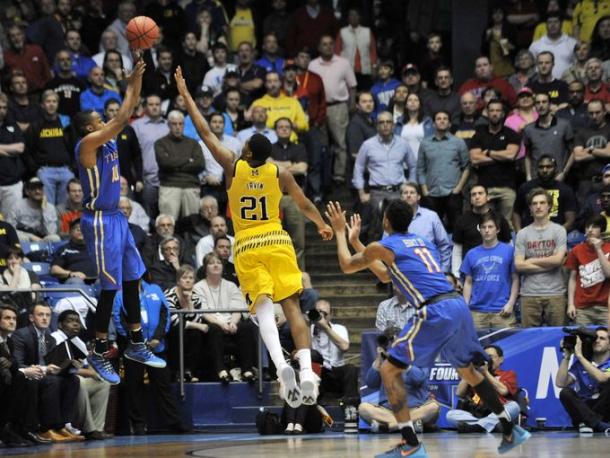 Michigan shot just 6-for-25 from beyond the arc on Wednesday, but have led the Big Ten Conference with 9.3 three-pointers made per game. Tulsa went 3-for-15 from three-point land.
While Irvin scored 16 points, Muhammad-Ali Abdur-Rahkman chipped in 16, Duncan Robinson put through 13 and Derrick Walton Jr. scored 12, it was 6-foot-10, 225 pound forward Mortiz Wagner, from Alba Berlin High School, who made the difference.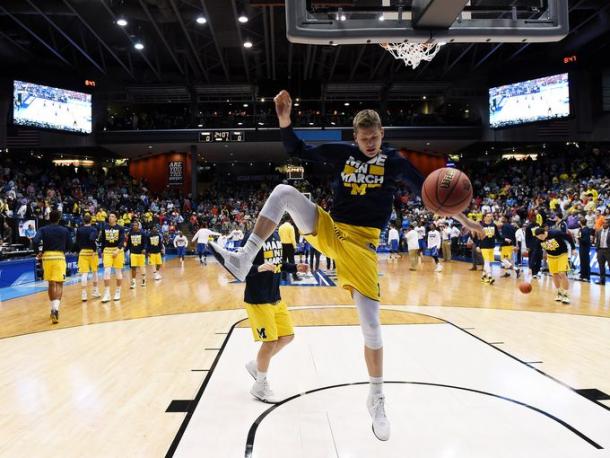 The freshman from Germany only scored four points, but he added eight rebounds, one assist, one steal, four blocks and just one turnover throughout 22 minutes for the Maize and Blue. Wagner, only having two blocks all season, had three in the first eight minutes and four overall in the game.
What Is Next?
Tulsa, who will graduate four seniors from the starting lineup and seven seniors total, will look forward to a rebuilding year next season. On the other hand, the Maize and Blue will battle the No. 6 Notre Dame Fighting Irish on Friday at 9:40 PM ET from Brooklyn, New York in the Round of 64. In 1974 and 1976, the Wolverines beat the Fighting Irish in NCAA Tournament play.