 2016 NCAA Tournament Round Of 64: No. 9 Connecticut Huskies Comeback To Top No. 8 Colorado BuffaloesDES MOINES, Iowa -- Down by 11 points at halftime in the 2016 NCAA Tournament Round of 64, the No. 9 Connecticut Huskies marched all the way back to defeat the No. 8 Colorado Buffaloes at Wells Fargo Arena, 74-67.
Rodney Purvis dropped 15-of-19 points in the second half. Meanwhile, Daniel Hamilton added 17 points and 10 rebounds to lead the Huskies (25-10). Freshman guard Jalen Adams gave Connecticut its first lead with a three-pointer from the wing in the second half.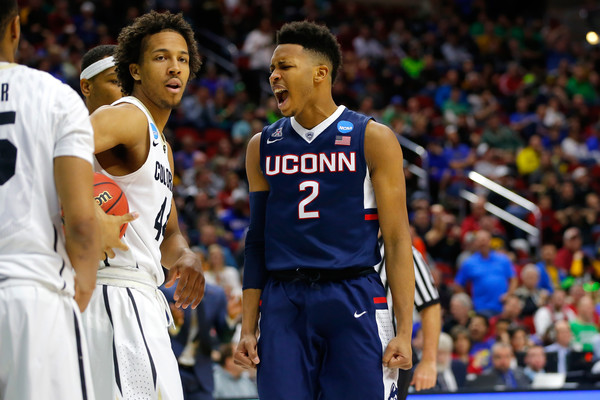 The Buffaloes (22-12) got 23 points and 11 rebounds from Josh Scott. Of his 23 points, 13 came from the free throw line. The senior was playing in his third NCAA Tournament, which have all ended in a loss during the Round of 64. Besides Scott, no other Buffaloes player hit double figures as junior forward Wesley Gordon scored nine points and pulled down nine boards.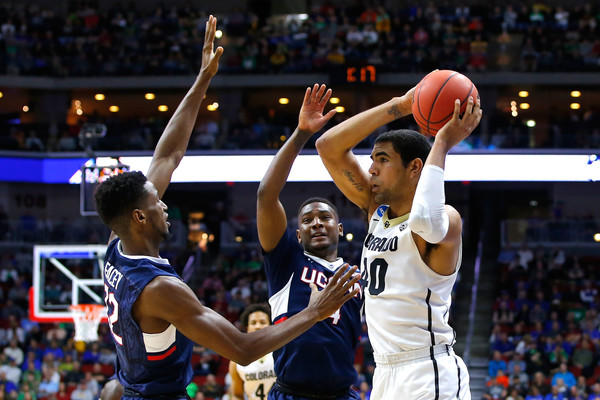 Connecticut, the 2014 NCAA Tournament winners, struggled early and often, which allowed Colorado to snag a comfortable lead. The Huskies missed multiple layups, open three-point jumpers and turned the ball over too many times.
Free throws allowed the Huskies to march back into the game. Connecticut hit an impressive 22-of-23 (95.7 percent) of free throws, while Colorado went 19-for-30 (63.3 percent) from the charity stripe.
With 31 seconds left in the contest, Gordon made a layup on a nice pass from Dominique Collier to cut the Connecticut lead to just three points. Sterling Gibbs made four free throws and Purvis added two in the final 30 seconds of the game to bury the Buffaloes.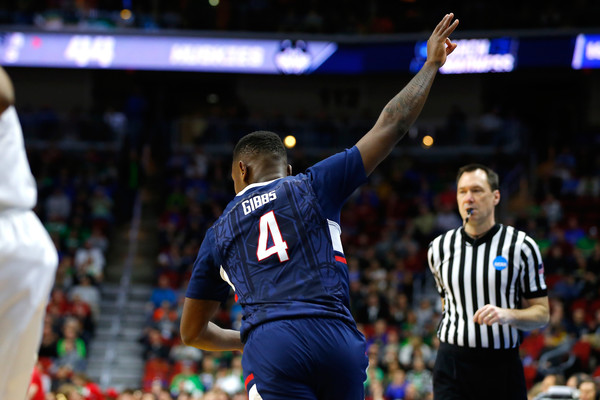 Gibbs, a senior transfer from the Seton Hall Pirates, scored 12 points on 6-of-12 shooting from the field and a perfect 6-for-6 performance from the line. Purvis logged a team-high 19 points along with five rebounds and two steals for the Huskies. Hamilton, a sophomore guard, chipped in a quiet 17 points and 10 rebounds for the No. 9 seed.
The Buffaloes struggled from downtown, shooting just 2-for-10 (20.0 percent) and the Huskies were more successful as the team buried 6-of-17 triples. Connecticut won the rebounding battle as well, 36-33.
With the win, Huskies coach Kevin Ollie is an undefeated 7-0 during his NCAA Tournament coaching career and will advance Connecticut to a battle against the No. 1 Kansas Jayhawks or the No. 16 Austin Peay Governors in the South Region. Buffaloes coach Tad Boyle dropped to 1-4 in the NCAA Tournament. The only win for Boyle came during the 2012 NCAA Tournament.