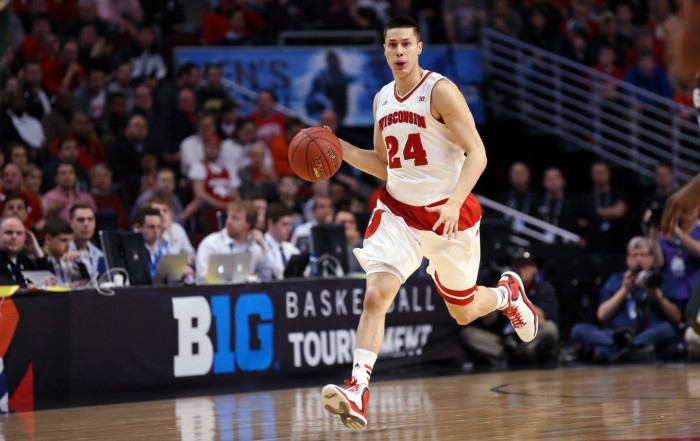 On Friday evening at the Scottrade Center in St. Louis, Missouri, the Wisconsin Badgers will play the Pittsburgh Panthers in one of the most difficult Round of 64 games to call in this year's NCAA Tournament.
Who Are The Wisconsin Badgers?
The 7th-seeded Badgers were finalists last season, but struggled this year after losing senior leaders Frank Kaminsky and Josh Gasser. In addition to losing the reigning Wooden Award winner, Wisconsin had to deal with some coaching drama. They got off to a really poor start, dropping games unexpectedly to Western Illinois and the University of Wisconsin-Milwaukee.
After defeating Texas A&M-Corpus Christi, with the Badgers sitting at 7-5 overall, head coach Bo Ryan announced his immediate retirement. Many quickly saw the move for what it was: a chance to give Ryan's longtime assistant Greg Gard a chance at the helm.
The man who played for Ryan at UW-Platteville, and served as his assistant since 1993, stepped into the role and didn't miss a beat. Although Wisconsin began conference play 1-4, they quickly rebounded and won 11 of their next 12 games, with four of the victories coming over ranked teams. They wound up finishing in a tie for third in the Big Ten with a 12-6 conference record, something which few could have predicted when Gard took over at the helm.
Wisconsin struggled to replace the offensive output from Kaminsky, Gasser and Sam Dekker after all left following last season, but eventually grew as a team. Nigel Hayes and Bronson Koenig, the only two star holdovers from the 2015 squad, have developed into team leaders and have been complemented by Ethan Happ, Vitto Brown and Zak Showalter. Those five will be hoping to carry the Badgers on to another great March run.
Who Are The Pittsburgh Panthers?
The Panthers 21-11 (9-9 ACC) must have been forgiven at times this season for thinking they were playing back in the old Big East. The ACC was the nation's most talented conference top to bottom all season, and boasted some of the nation's top players.
Thus, it was unsurprising that the Panthers picked up a number of losses, some of which were disappointing. However, they picked up big victories over Notre Dame and Syracuse twice. Although both of those victories over tournament teams were important, the biggest win for Pitt undoubtedly came at home over Duke.
Pittsburgh has three scorers who average in double figures in Michael Young, James Artis and James Robinson. Wisconsin will have to key on those three in order to stop the Panthers from pulling off a minor upset.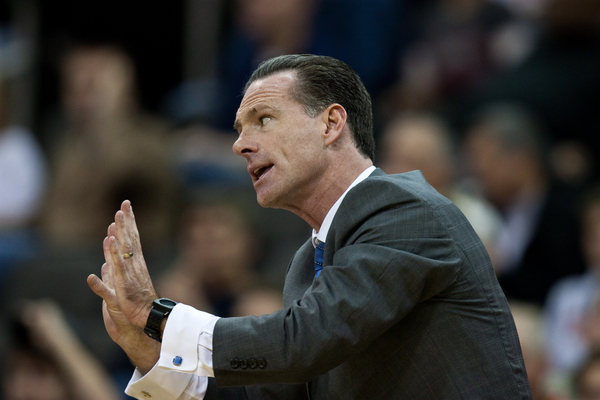 What To Expect?
7-10 match-ups are always entertaining, and tend to be hard fought contests. These two are well-matched teams, but the Badgers will be optimistic of pulling out a victory. Watch the battle between Young and Artis against Koenig and Hayes. Whoever can win that will likely win the game.