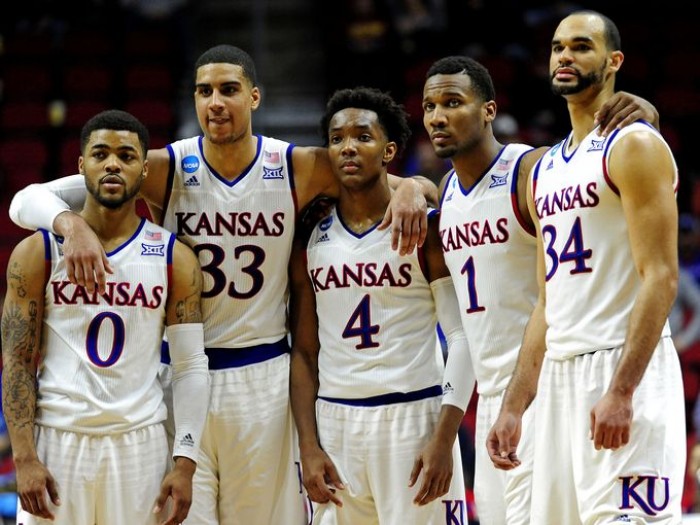 The 2016 NCAA Tournament rolls on to the regional semifinal round Thursday and Friday with the ACC owning six of the sixteen spots, suffering only one loss so far in the entire tournament, with Pitt losing in the Round of 64 in a heartbreaker to Wisconsin. The field still includes all four #1 seeds for the first time since 2012, with Oregon narrowly escaping Saint Joseph on Sunday night in Spokane. If the first two rounds are any indication of what the Sweet 16 has in store, basketball fans are in for yet another wild ride.
Thursday games
First up on Thursday night, the 3-seed Miami Hurricanes will spar with the 2-seed Villanova Wildcats. This matchup is sure to be a thriller, with two very high power offenses going head to head. This will likely be a very high scoring game between the two teams. Prediction: Miami 85, Villanova 80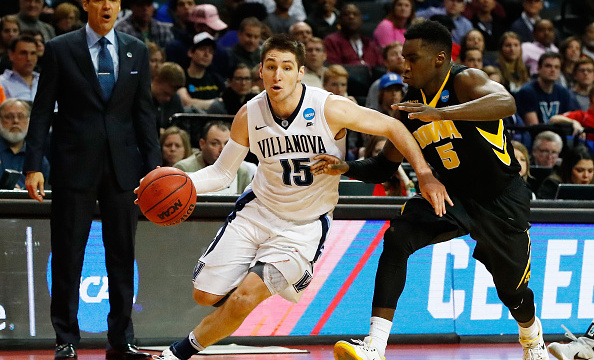 The next game tipping off is Texas A&M versus Oklahoma. Both teams narrowly escaped their Round of 32 foes, with Texas A&M pulling off the biggest final minute comeback in the history of college basketball. Look for Buddy Hield to have yet another big game, unless the Aggies can pull some defensive magic out of the hat once again. Prediction: Oklahoma 82, Texas A&M 73
Following the Miami-Villanova game will be the #1 overall Kansas Jayhawks facing off against the 5th-seeded Maryland Terrapins. Kansas has had two huge victories thus far, while Maryland nearly fell to South Dakota State in the first round followed by defeating Hawaii by double digits Sunday evening. Prediction: Kansas 83, Maryland 68
Thursday night's final matchup, #1 Oregon versus #4 Duke, may be one of the most exciting games of the round. Duke has a lengthy tournament history, and no matter what kind of season they are having, they always seem to make a run (with a few exceptions). Duke held off Yale on Saturday, who nearly complete a huge comeback (but nothing like what A&M achieved).
Oregon on the other hand is coming off of a victory versus Saint Joesephs, who was just minutes from pulling off the first upset of a #1 seed of the tournament. Some say the Ducks got "lucky" at the end when anything that could go wrong for Saint Joes seemed to go wrong. If any one seed is going to get beat in the Sweet 16, it's going to be Oregon. Prediction: Oregon 65, Duke 69
Friday's games
Beginning the night for Friday's slate, Virginia faces off with Iowa State. Both teams have had a fairly easy route to the regional semis, besides the challenge the Butler gave the Cavaliers for most of the game, which is nothing new when it comes to the Bulldogs in tournament play. Many have thought that the Cavaliers should not be a 1-seed, but they have a huge chance to prove themselves with a win over ISU. Prediction: Virginia 72, Iowa State 64
To kick off Friday night in the East region, the 6-seeded Fighting Irish of Notre Dame will take on 7-seeded Wisconsin. Both teams are coming off thrilling wins that came only in the final seconds of each game. Notre Dame beat Cinderella team Stephen F. Austin in the final seconds with freshman Rex Pflueger tipping the ball in with 1.5 seconds left for a 76-75 victory. Likewise, Wisconsin sophomore Bronson Koenig hit a game winning three pointer as time expired after previously tying the game with 14 seconds left. It's going to be insanity in Philadelphia. Prediction: Notre Dame 73, Wisconsin 72
Following the first game it will be the Gonzaga Bulldogs versus the Syracuse Orange. This game is the lowest seeded matchup remaining, and the Bulldogs have been at this point many times as a variety of seeds. Both teams in this matchup were slept on majorly, with many saying Syracuse shouldn't have even been in the tournament in the first place. While it may be somewhat luck that the Orange are still in, make no mistake, the flat out took care of business Sunday evening. Gonzaga also took care of business in a more impressive matchup, defeating the 3-seed Utah Utes by double digits. Prediction: Syracuse 78, Gonzaga 82
To round out the Sweet 16 we'll see the Tar Heels take on the Hoosiers. The Hoosiers are coming off a big win over the Kentucky Wildcats on Saturday, proving many wrong. The Hoosiers haven't played this well in a long time. Look for Yogi Ferrell to have a big game for the Hoosiers, and Marcus Paige to have one for the Tar Heels. Prediction: UNC 79, Indiana 78