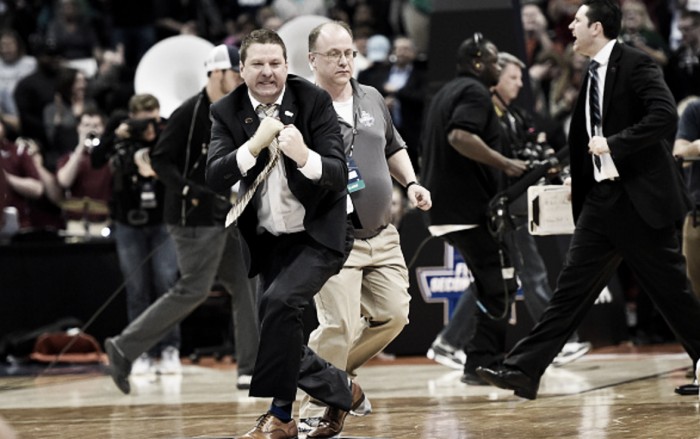 Multiple sources have told ESPN's Jeff Goodman that Chris Beard will be leaving UNLV to become the head coach of Texas Tech. The former Arkansas Little-Rock head coach signed a five-year deal, earning $900,000 per season with the Runnin' Rebels. The 43-year-old whose contract was agreed upon March 28, was just ratified April 8 due to the UNLV Board of Regents needing 11 days to ratify it.
A Bizarre Turn Of Events
Earlier this week, UNLV Athletic Director Tina Kunzer-Murphy released a statement that Texas Tech had reached out to her in regards to the Texas Tech coaching vacancy. Here's what she had to say. "Late this (Thursday) afternoon, I was contacted by the athletics director at Texas Tech seeking permission to speak with Coach Beard about its men's basketball head-coaching vacancy," she said in the statement. "This evening, Coach Beard met with officials from Texas Tech. We were made aware of the meeting before it took place. I have since met with Coach Beard, and we have agreed to have this resolved by tomorrow."
The Red Raiders head coaching position became open after Tubby Smith left the program to coach the Memphis Tigers, replacing Josh Pastner, who went to Georgia Tech. Smith signed a five-year, $15.25 million deal with the Tigers but was obligated to pay a $900,000 buyout to the Red Raiders before moving to Memphis.
To Some, The Move Not Surprising
ESPN's Jeff Goodman reported that Beard was highly interested in this job due to his family and history at Texas Tech. Beard's three daughters, Ella, Avery, and Margo, are just a couple hours away from Lubbock, which is where the Texas Tech campus is located.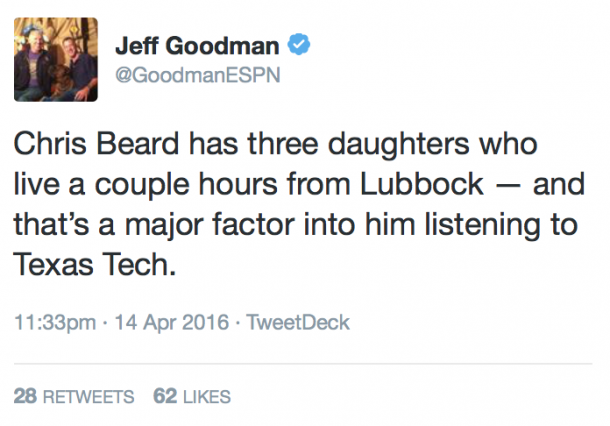 Also, Beard has history with Texas Tech, a job where he'll make significantly more money than UNLV. He was an assistant for 10 years under head coaches Bob Knight and Pat Knight.