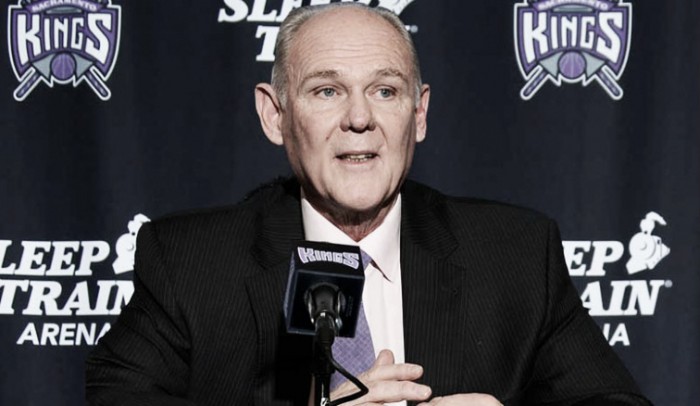 According to USA Today, former Sacramento Kings head coach George Karl has expressed interest in the head coaching job at UNLV. The job opened up after Chris Beard, who was officially with the team for only about a week, left the Runnin' Rebels to become the head coach of Texas Tech.
A source close to the situation said that Karl has already contacted with the school officials over the job. The school had already contacted Karl after looked evident that Beard was going to leave.
A New Venture For Karl?
The 64-year-old has never coached a college team in his career, so taking the UNLV job would be a first on his glittering resume. Karl has over 1100 wins in his NBA coaching career. He was the NBA Coach of the Year in 2013 and was a four-time coach in the NBA All-Star Game.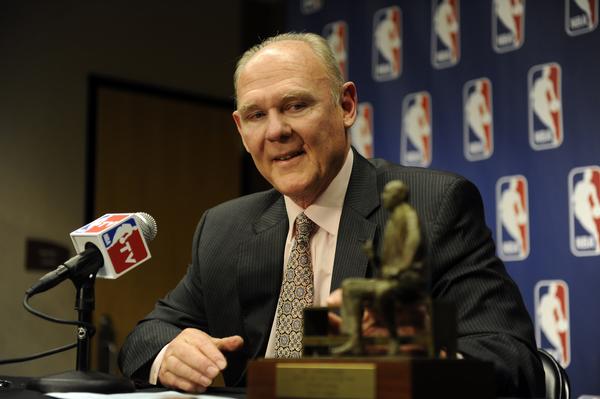 This is not the first time that Karl's name has been mentioned in college coaching jobs though. Before taking the Denver Nuggets job, he strongly considered heading to UNLV before they hired Lon Kruger. He's also been considered for jobs at his alma mater, North Carolina. Karl attended North Carolina from 1970-1973.
Beard Leaving Puts UNLV In A Predicament
UNLV Athletic Director Tina Kunzer-Murphy said in a statement released by the school, "Coach Beard has informed me he intends to pursue the men's basketball head coaching job at Texas Tech. This unprecedented move is extremely disappointing to the President and I, for our program and to our fans. Our search process allowed us to develop a deep pool of qualified candidates, from which we will select a great coach who really wants to be here and who will honor his commitments in leading the Runnin' Rebels."