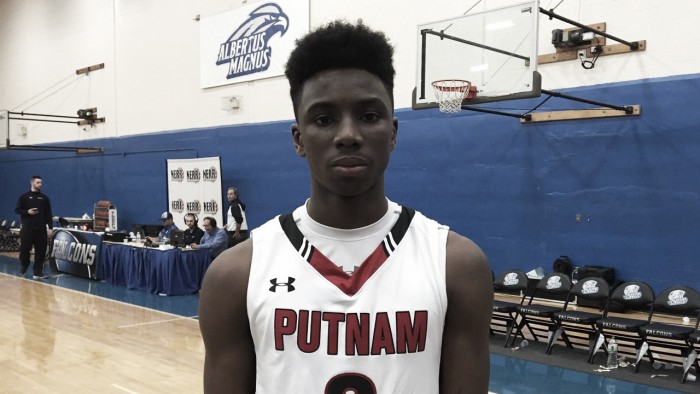 Hamidou Diallo, the 14th top recruit in ESPN's Class of 2017 Top 60, will be visited by Duke at his high school, Putnam Science Academy. The Blue Devils sent three coaches to watch Diallo this past weekend at Nike's EYBL stop in Brooklyn, and the 6'5'' shooting guard put on an impressive display scoring 17 points and tallying 5 rebounds, 5 steals, and 2 blocks in his team's 63-55 loss.
Big Name Coaches On Hand
Duke was not the only school to send their staff to watch Diallo at the game. UConn also sent three coaches, including head coach Kevin Ollie to watch. Kentucky, Kansas, and Syracuse also sent two coaches to the game including Hall of Famers John Calipari and Jim Boeheim. Kentucky and Oregon will head to Putnam Science Academy to watch Diallo on Wednesday.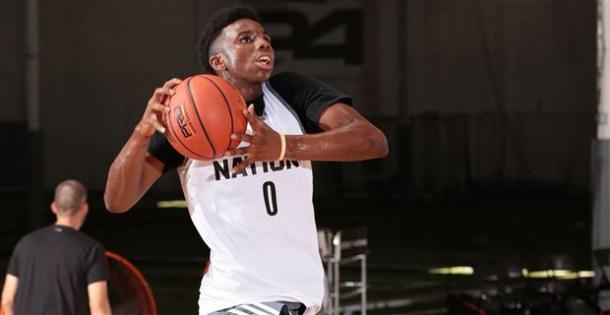 Plenty Of Schools In For Diallo
Being a part of the Class of 2017, the shooting guard still has plenty of time to make a decision. He has offers from many top schools such as Arizona, UConn, Indiana, Iowa State, Louisville, Kansas, and Syracuse. He also has offers from smaller schools such as St. Peter's, Duquesne, and St. Bonaventure respectively. The three schools that are planning on visiting him this week, Duke, Kentucky, and Oregon, have all not made offers yet, but are very intrigued by him.
Duke Ready To Reload
Though the 2016-17 season is a whiles away from kicking off, Duke is prepping themselves for the potential losses of Grayson Allen, Harry Giles, and Jayson Tatum for the 2017 NBA Draft. Earlier this week, we reported on Duke contacting Class of 2017 point guard Matt Coleman. In that piece, we listed that he'd be the seventh Class of 2017 recruit that Duke would send an offer to. Diallo would only be the second shooting guard to get an offer from Duke, should he receive one, with the first being Gary Trent Jr., who oddly enough is the 15th best prospect in ESPN's 2017 Top 60 right behind Diallo.