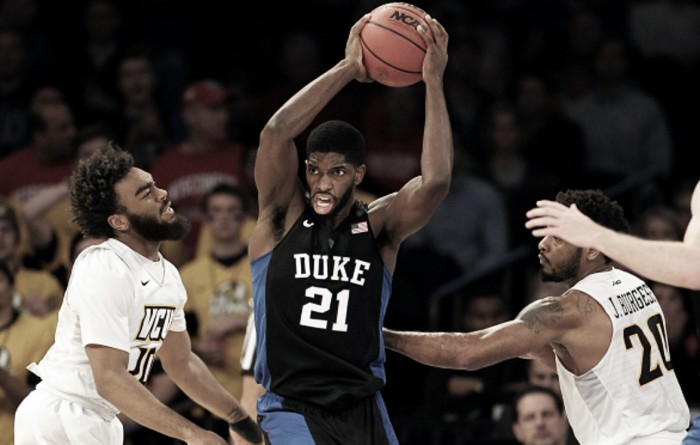 Amile Jefferson has received a medical redshirt from the ACC to earn a fifth year of eligibility for the Duke Blue Devils. Jefferson went down with a foot injury back in December and did not play for the remainder of the season (last game was against Buffalo in December 5).
Jefferson only played in nine games last season and was a key leader for a team with not much depth. At the time, he was averaging a career-high 11.4 points and 10.3 rebounds.
Deep Squad For Blue Devils
The Blue Devils are only losing three players from their 2015-16 roster who had significant or solid playing time. Brandon Ingram is headed to the NBA Draft and will likely be one of the top two picks. Marshall Plumlee is graduating, and Derryck Thornton is transferring.
The heart of the Duke roster is returning with Jefferson's medical redshirt as well as Matt Jones returning as the squad's two seniors. Grayson Allen, the team's leading scorer, is returning as well as Luke Kennard and Chase Jeter.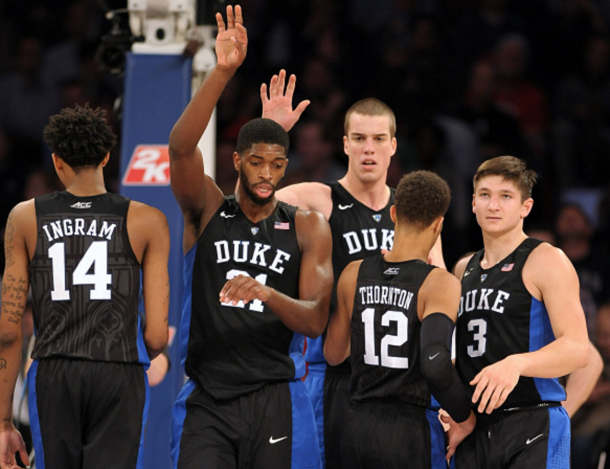 The five returnees will be joined by one of the top recruiting classes in the country. The two top recruits in the country, Harry Giles and Jayson Tatum, will be joining the stacked frontcourt of Jeter and Jefferson. Javin DeLaurier and Australian Jack White will also be joining the frontcourt. Shooting guard Frank Jackson will be joining the backcourt with Allen, Kennard, and Jones.
With all this, Duke will have a roster going 10-deep, something that has not been seen in sometime under coach Mike Krzyzewski. The 2009-10 National Championship team went nine-deep and would've been 10 had Seth Curry been able to play immediately following his transfer from Liberty.
Duke currently holds the number two recruiting class in the country, behind Kentucky. The Blue Devils could secure the number one recruiting class in the country should center Marques Bolden, the 20th recruit in ESPN's Top 100, commit to the Blue Devils when he announces his choice of school on Sunday.