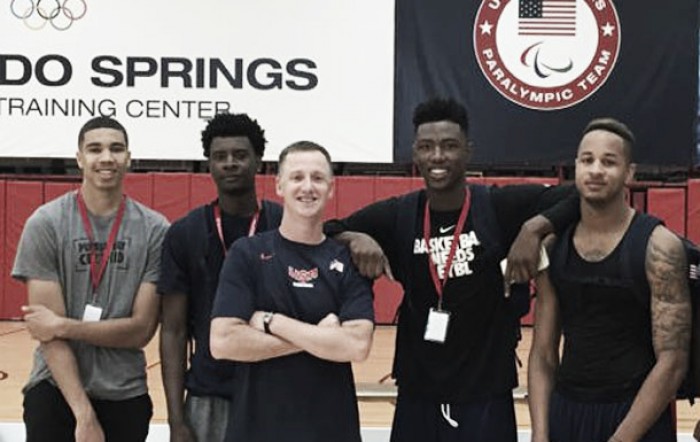 ESPN's final Top 100 for the Class of 2016 is finalized. Whilst we know where most of the top players have chosen where they will be going to school, other players still have not made their choice in school yet. The schools we expect to see up top in terms of recruiting classes like Duke and Kentucky lead the way, but who else has landed a top recruiting class? We breakdown the top recruiting classes as well as the top players still available.
Blue Bloods Land Top Recruits
The typical college basketball "Blue Blood" schools have dominated the top 10 for the Class of 2016. Duke picked up the top two recruits in Harry Giles and Jayson Tatum as well as small forward Frank Jackson. Kentucky picked up Bam Adebayo, De'Aaron Fox, and Malik Monk. Kansas and UCLA also picked up one top 10 recruit in Josh Jackson and Lonzo Ball respectively.
College basketball powerhouse Michigan State was one of two non blue-blood schools to get a top recruit in small forward Miles Bridges. Washington not necessarily known as a powerhouse but still nonetheless, a solid college hoops school, picked up Markelle Fultz from Dematha, Maryland.
In terms of other blue blood schools, North Carolina's top prospect comes in at 17 with Tony Bradley while Indiana's top prospect comes in at 40 in Curtis Jackson.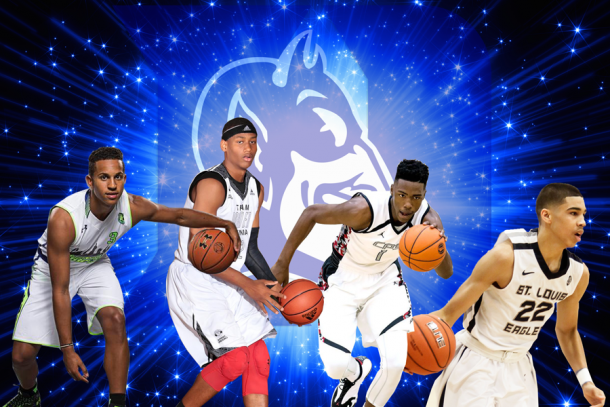 Top Recruiting Classes
Duke and Kentucky are battling out for the title of number one recruiting class. With center Marques Bolden still to make a choice, wherever he chooses to go would give them the number one recruiting class, whether it's Kentucky remaining at number one or Duke leapfrogging the Wildcats into the number one spot.
Behind the Blue Devils and Wildcats are fellow top schools in Arizona, Michigan State, and UCLA. Kansas, Virginia, and UConn also make an appearance in the top ten. A couple of surprises in the top 10 are Mississippi State and Florida State who have seven and five recruits respectively from the Class of 2016. Local boy and 47th-ranked Mario Kegler is the Bulldogs' top recruit, and another local boy, 12th-ranked Jonathan Isaac from Naples, Florida, heads to the Seminoles.
Other surprises in the top 40 recruiting classes are: Harvard (12), Auburn (14), Penn State (22), UMass (26), Villanova (33), Lousiville (40).
Top Prospects Remaining
Five Top 100 recruits still have yet to choose their school. It was originally six before Alpha Diallo committed to Providence. The top two centers Jarrett Allen and Marques Bolden have not committed yet. Bolden is down to three schools: Duke, Kentucky, and TCU. Allen is down Kansas, Kentucky, Houston, Notre Dame, and Texas. Analysts have Duke and Texas as the respective favorites to land these two recruits. Charlie Moore (61), Taurean Thompson (75), and Deshawn Corpaw (91), are the remaining three who have not yet signed. Memphis, Syracuse, and Texas A&M hope these three Top 100 recruits