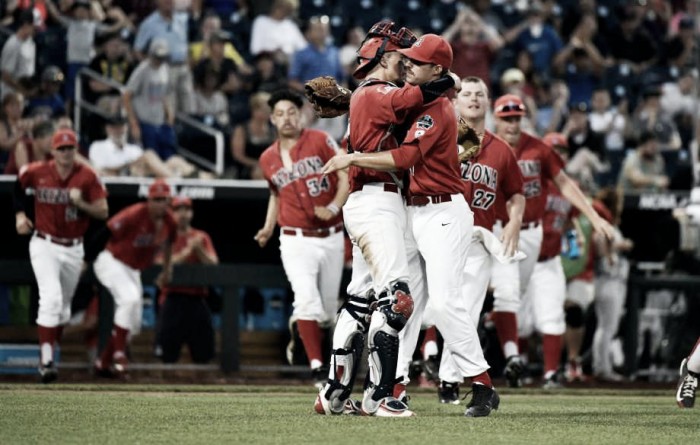 The Arizona Wildcats stay alive in the College World Series after defeating the UC Santa Barbara Gauchos 3-0 in an elimination game. Arizona has now won it's fourth straight do-or-die game of the postseason. For UC Santa Barbara, their first College World Series appearance has come to an end.
Setting Up the Matchup
Coming into todays game, Arizona came off a1-0 shutout loss to Oklahoma State on Monday night. As for UC Santa Barbara, they came off a victory of No. 3 Miami in an elimination game.
Justin Kelly took the mound for the Gauchos. His start was short lived as he only went three plus innings, surrendering three runs on seven hits. Kelly ran into trouble in the second after giving up three singles. He got out of the inning without allowing a run.
In the third, Kelly would give up a single to Cody Ramer and then walked Zach Gibbons to start out the inning. Back-to-back sac flies would score Ramer. Kelly would then surrender a two run homerun off the bat of Jared Oliva. Kelly would get JJ Matijevic out at first to end the inning.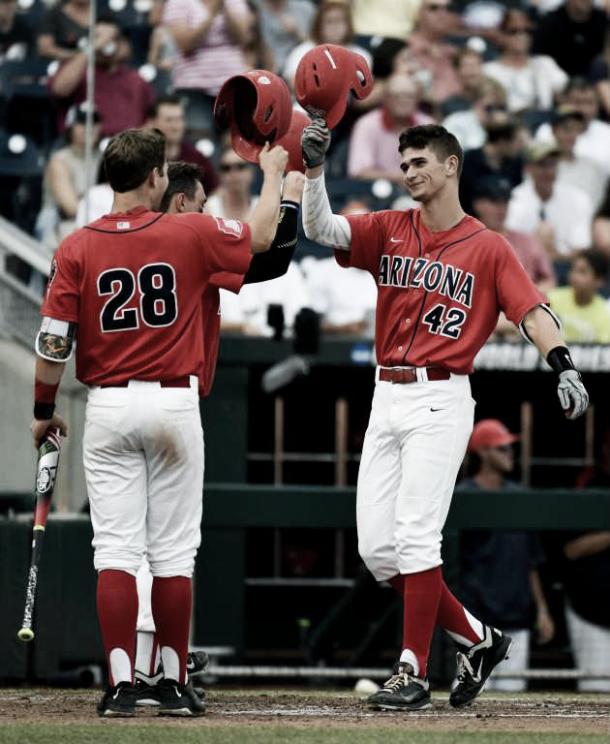 Trevor Bettencourt would come in relief in the fourth. Bettencourt would give the Gauchos five strong innings, allowing just one hit and with seven strike outs.
For Arizona, lefty JC Cloney would get the start. Cloney would give Arizona another quality start, going seven innings, pitching to contact. Cloney would get 12 batters out by ground out and six by fly outs. In the eight, Cameron Ming would come out of the bullpen for relief.
Trouble would come for Ming in the ninth, after allowing a leadoff double to Clay Fisher and a walk to Devon Gradford. Ming would settle down in a big way. He would strike out the next three batters he faced to earn his third save of the postseason.
Quite a ride for Santa Barbara
In their first College World Series appearance, Santa Barbara would go 1-2 and would be shut out twice. Santa Barbara would have quite a run in the postseason, winning the Nashville Regional with a group that included Vanderbilt and Xavier, eliminating No. 2 Louisville in the Super Regionals and then eliminating Miami.
Arizona pitching adds to history
Arizona has become the fourth team in College World Series history to allow two or fewer runs in its first three games.
The rematch
Up next for Arizona is a rematch against Oklahoma State on Friday. If Oklahoma State wins, they will head to the College World Series Finals. If Arizona wins, that would set up a third game between the two and the winner of that game would go on to the College World Series Finals.