 The Arizona Wildcats came out ready to play in game one of the 2016 College World Series, shutting out the Coastal Carolina Chanticleers by a margin of 3-0.
Game One was a pitchers duel, and that should continue in game two. The Wildcats earned a double play late in the ninth inning with runners on first and second to seal the shutout and take the 1-0 lead in the series. Both teams are known for their pitching, which should make tonight's game a fun one for fans who enjoy watching good pitching matchups.
The lead-up to game two
Both teams had very strong seasons and a strong tournament to get to this point. Coastal Carolina is coming off a series of upsets, most recently beating the TCU Horned Frogs. Arguably the team's biggest upset was knocking off the number one ranked Florida Gators.
Arizona has also had a good run on the way to the championship game (see here) including defeating the number three Miami (FL) Hurricanes and the Oklahoma State Cowboys twice out of three games.
Outlook for Coastal Carolina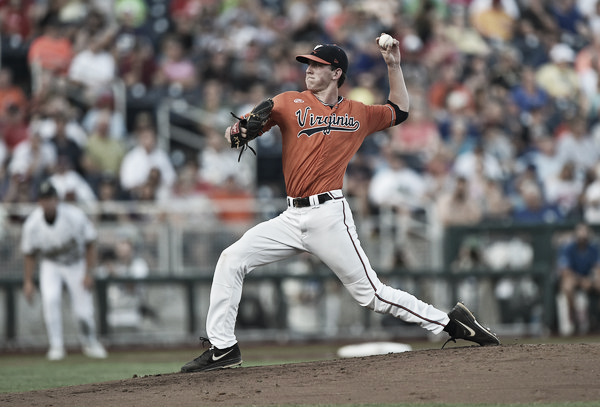 Going into game two, it now becomes an elimination game for Coastal Carolina, who must now pull off another upset, this time against Arizona. Not only must they beat this team once though, they must win two games, back-to-back, against them to win the title.
The good news for the Chanticleers: It's still possible. It's happened three times in College World Series history all of them recently. In 2006, Pat Casey's Oregon State Beavers would come back from down 1-0 for the first time ever in a College World Series to win the first of back to back championships.
In 2008, Mike Batesole's Fresno State Bulldogs came back from down 2-1, and would win the school's first (and so far only) championship.
Finally, it also happened just last year in the 2015 College World Series, when the Virginia Cavaliers got revenge for the 2014 finals where Virginia was swept by the Vanderbilt Commodores, taking the second series last year 2-1 in comeback fashion.
History still favors Arizona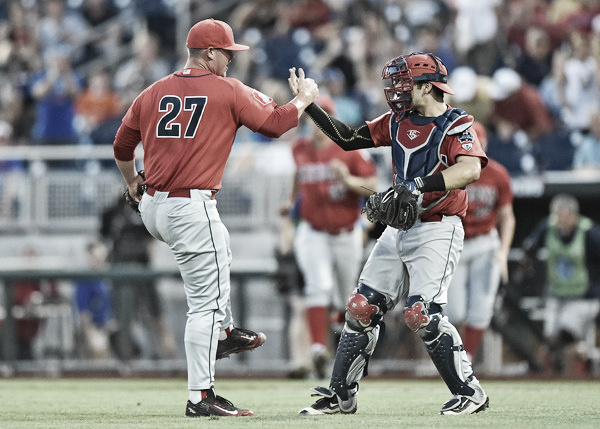 Going back to 2003 when the College World Series became a best of three, seven of them have been 2-0 sweeps, and three more teams who won game one would win the third game to clinch the series. In the 13 years the event has been a best of three, 10 of them have gone to the winner of game one.
Also, Arizona has a much larger history and tradition in baseball than Coastal Carolina does. Arizona has made a whopping 17 appearances in the College World Series finals, winning four of them (1976, 1980, 1986, 2012) and is looking to join the Texas Longhorns, University of Southern California Trojans, Louisiana State University Tigers and state-rival Arizona State Sun Devils as the only schools to win five or more titles. Meanwhile, this is Coastal Carolina's first time even reaching the finals.
Game two scheduling details
Arizona will look to sweep the series and win game two tonight at eight eastern, with the game being televised on ESPN. The game will take place at TD Ameritrade Park in Omaha, Nebraska, where they are expecting temperatures around 80 degrees and sunny during gametime. It should be a perfect atmosphere to what could be the end of the college baseball season.