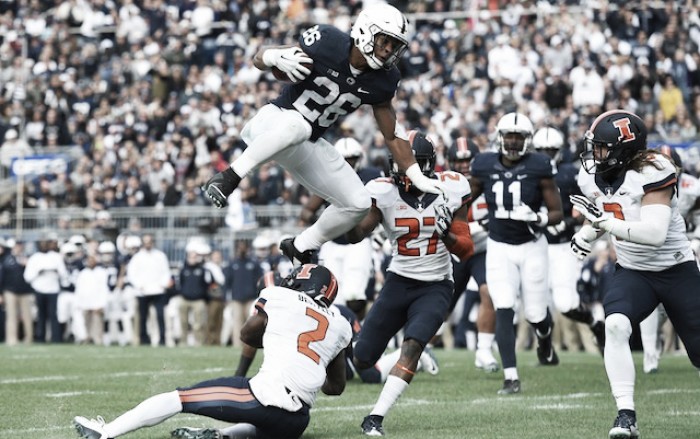 After months of action, the two sides battling for a Big Ten title on Saturday evening are the Penn State Nittany Lions and the Wisconsin Badgers.
Penn State (10-2) were the unfancied winners of the East Division, ending the season top of the standings thanks to their head-to-head success with the Ohio State Buckeyes. Their 24-21 win over Urban Meyer's unit back in October came toward the start of their current eight-game winning run which has culminated in them reaching the title game in Indianapolis.
Champions of the West are Wisconsin who share a 10-2 record with their opponents, and their only losses came at Big Ten heavyweights Michigan and then in overtime at home to Ohio State.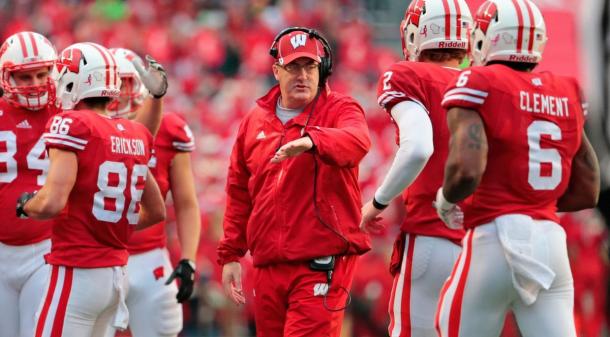 Both teams are currently on the outside looking in when it comes to the College Football Playoff, and as unlikely as it may seem, a Big Ten title could see them move up into the top four giving them a shot at winning a National Championship.
Penn State could use red hot form to secure first B1G title in eight years
Ranked 7th by the playoff committee, a win this weekend will probably not alter Penn State's top four ambitions which is something they can feel unfortuanate about.
Ever since toppling the mighty Ohio State at Beaver Stadium, Penn State have been formidable, with their offence racking up 232 points over the final five weeks of the regular season.
They lead the Big Ten in a lot of the metrics offensively, and if they do secure a conference title to go along with their head-to-head victory over the Buckeyes, the committee are going to have a lot of tough questions to answer when they unveil their final rankings.
The star of the show for James Franklin's team is sophomore running-back Saquon Barkley. The Big Ten Offensive Player of the Year, Barkley has registered more than 1,000 rushing yards for the second season in a row and looks set to have overcome his injury in time to take the field on Saturday evening.
Young quarterback Trace McSorley looks better every time he takes to the field and against a feirce Wisconsin defence he will have to be at his best to lead his side to a title.
From where this program was after Joe Paterno's acrimonious firing in 2011, a conference title would be hard to begrudge them and if they have a strong day offensively there's every reason to believe that will be the case.
Badgers hoping to add to strong résumé as battle for playoff intensifies
After beginning their season with a win over LSU at Lambeau Field, Wisconsin's defence has come to play all season with their linebackers in particular looking like potential stars at the NFL level.
They lost standout middle-linebacker Jack Cichy to a season-ending arm injury picked up in the win over Iowa, allowing the duo of Vince Biegal and TJ Watt to come to the fore, and their battle with Barkley could be vital to the outcome on Saturday evening.
Seven point losses to Michigan and Ohio State dented the Badgers hopes in October, but like their opponents in the title game they come into this game full of confidence on the back of a six-game winning streak which has seen them concede just 73 points over that period.
Ranked one place higher than Penn State, a victory could see the Badgers leapfrog either Washington (4) or Clemson (3) into playoff contention if either team falls to a surprise defeat in the Pac-12 or ACC championship games. Paul Chryst's team have not won the Big Ten since 2012, and despite the status of their starting quarterback Alex Hornibrook unknown heading into the game they will fancy their chances of victory in a low-scoring affair.