After up and down seasons, the 8-5 Louisiana Tech Bulldogs of Conference USA face the 9-4 Midshipmen of Navy out of the American Athletic Conference in one of the more exciting bowl matchups of the season at the Lockheed Martin Armed Forces Bowl in Fort Worth.
While Louisiana Tech began the season 1-3 before bouncing back winning seven of their last nine, the Midshipmen have struggled as of late, falling in the American Athletic Conference championship game to Temple before a heartbreaking defeat to arch-rival Army. Despite the up and down seasons for both teams, both universities will want to end successful seasons on a high with a win in one of the most anticipated games of this bowl season.
Louisiana Tech team breakdown
For Louisiana Tech head coach Skip Holtz, it's been a season of what-if's. After beginning the season 1-3 with tight losses to Arkansas, Texas Tech, and Middle Tennessee, the Bulldogs came alive, going on a seven-game winning streak that included pivotal victories over UTEP, Western Kentucky, Rice, and UTSA in Conference USA play.
Similar to their opponents Friday in Fort Worth, the Bulldogs dropped their last two, with more tight defeats at the hands of rival Southern Miss and a loss to the Hilltoppers of Western Kentucky in the C-USA championship game. For the seniors of the Louisiana Tech team, they'll be hungry to finish another successful year on a high note following four very tight losses this season.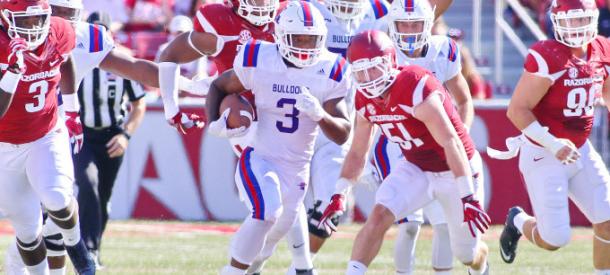 Navy team breakdown
For the Midshipmen of Navy, Ken Niumatalolo's team has been striving to reach the same heights graduated quarterback Keenan Reynolds led the Midshipmen to last year. The American Athletic Conference leaders began their season 3-0 with wins over Fordham, UConn, and Tulane. The Midshipmen were then upset by rival Air Force 28-14 before two more victories sent Navy to 5-1.
A tough 45-52 loss to USF followed, with Niumatalolo's team embarking on a four-game win streak including a thrilling, 28-27 win over rival Notre Dame. The Midshipmen followed the win up, claiming an easy 66-31 victory over East Carolina before throttling the SMU Mustangs on the road with a dominant 75-31 victory.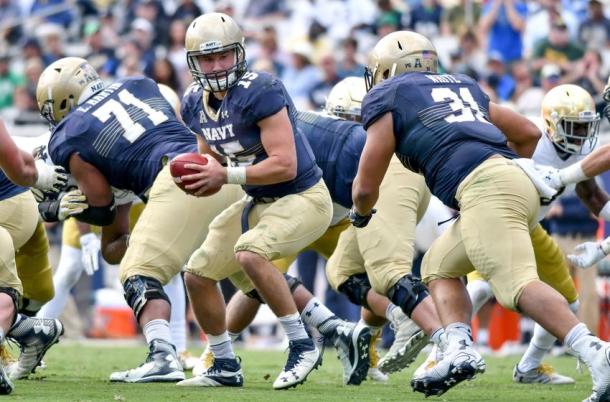 Since then, Niumatalolo's squad has struggled, with injury to star quarterback Will Worth ending his season and lowering offensive proficiency since that point. In the American Atheltic Conference championship game against Temple, the Midshipmen struggled to put up points, falling 34-10 and essentially ending their New Years Six hopes.
Most recently, Navy fell to an inspired Army team 21-17, ending their 14-year win streak against their arch rival in their final game of the regular season. That loss to the Black Knights of West Point, while heartbreaking, may serve as a catalyst for the Midshipmen, with Niumatalolo's team coming into Fort Worth with increased motivation ahead of their final game of the year.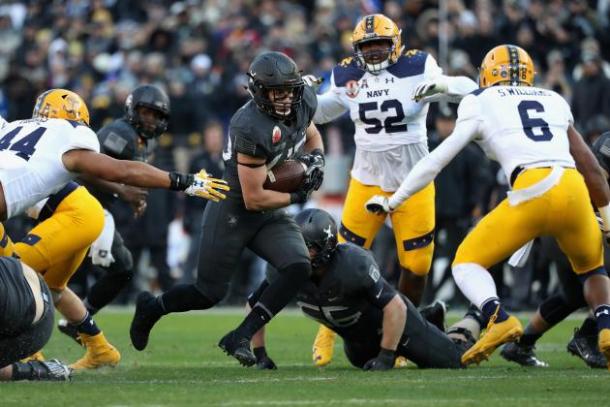 Who will win?
While both teams have struggled offensively their past two games, both Louisiana Tech and Navy's defenses have been stellar down the stretch. For the Bulldogs, the key will be to have an effective pass game getting the ball to senior star wide receiver Trent Taylor, who currently ranks fourth all-time in receiving yards in NCAA history.
For the Midshipmen, the goal on offense will be to avoid any critical mistakes from quarterback Zach Abey and to run the ball effectively, with Niumatalolo's team ranked fourth in the nation in rush yards.
Despite Navy's proficient rushing game, the Midshipmen have struggled mightily to put up points in their past two games, and with Louisiana Tech's effective passing game and solid defense, it's tough to look past the Bulldogs in this bowl encounter.
Overall, Skip Holtz's team seems to be too strong and well rounded for a banged up Navy at this point in the season, and as long as Louisiana Tech doesn't give up too many yards on the ground, the Bulldogs should come out on top in the Armed Forces Bowl.
Prediction: Louisiana Tech- 31, Navy- 21