 The North Carolina Tar Heels men's basketball team could be facing some serious sanctions in the near future. The NCAA has issued another notice to the school in regards to the academic scandal which has been tied with the men's basketball team.
The Allegations
The new NCAA allegations show that there was an extra-benefit charge which involved the men's basketball team which ran through from 2002-03 through the 2010-11 season. The NCAA says that there were sham courses which gave extra benefits as the university used their relationship with two African-American studies professors to "obtain and/or provide special arrangements to student-athletes in violation of extra-benefit legislation." The notice also says that there were many "at-risk students" involved, especially in football and men's basketball, and used these courses to ensure that they remained eligible under NCAA rules.
Should the NCAA Infractions Committee conclude that players received extra benefits, those players may be deemed ineligible which could lead to serious charges, including a potential loss of the National Championships the team won in 2005 and 2009.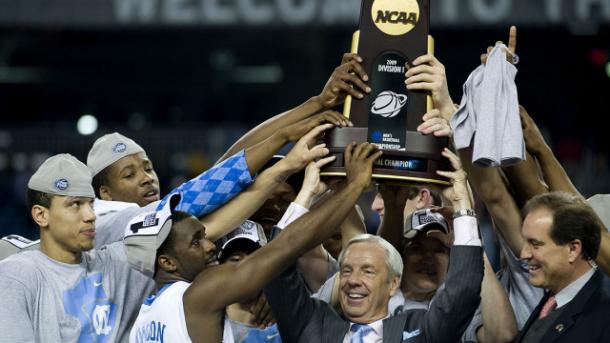 North Carolina's AD Speaks
North Carolina athletic director Bubba Cunningham said in a conference that he thinks that the NCAA is operating outside of its own rules though due to the issuing and amending of the third notice.
"You can't chase things because you have an opinion,'' Cunningham said. "You have to follow the bylaws. That's the standard we are held to and we expect to live by those as well. We've seen recently the NCAA has chased after some other schools and went outside their own process and that hasn't worked out very well.''
He followed that up by saying that he did not know what the university will do next. They will continue following the process they have been going on. The NCAA's first notice was issued in May 2015. This third notice means that North Carolina has 90 days to respond.