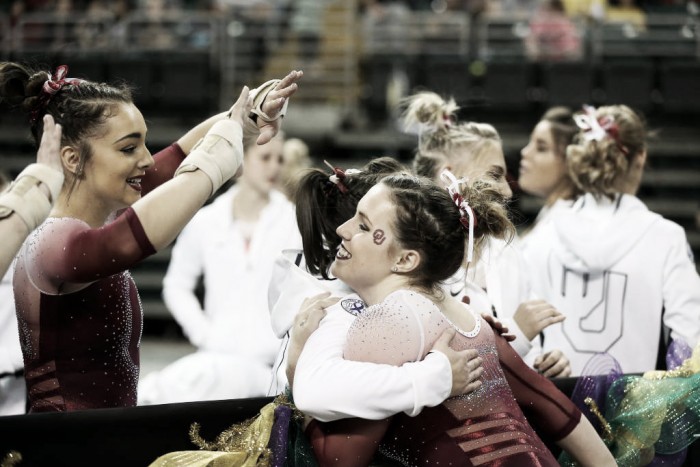 The Gym Quarters invitational was held in Missouri, as four of the top 15 teams converged for the meet.
The Oklahoma Sooners, who are the #1 team, headed in knowing that the LSU Tigers were not far behind on overall season points. The Tigers were 8-0 going into this meet and were eager to stretch that to 9-0.
Vault
Over the rotations Oklahoma came out on top, proving that this is an excellent apparatus for the Sooners. Maggie Nichols & Brenna Dowell led the way with the same score of 9.975.
Ashleigh Gnat ensured LSU were within touching distance as she posted a 9.950. Missouri and Georgia have work to do on vault if they are to compete more with the top two teams.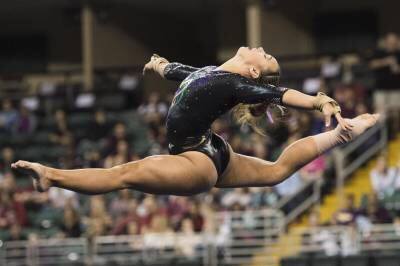 Balance Beam
On this apparatus, LSU and Georgia were sharing the top score alongside Oklahoma. Stefani Catour (Oklahoma) Sarah Finnegan (LSU) & Ashlyn Broussard (Georgia) were all level after their routines.
9.950 was a tough score to beat. Nicholas however, managed to take the lead with a floorless routine. Scoring an impressive perfect 10 the gymnast raced to the top of the scoreboard.
Myia Hambrick, usually reliable on this apparatus, will want to forget the night. The Tigers gymnast did not put together a great routine and it showed with the lowley score of 9.175.
The beam proved to be a very weak apparatus for Missouri, with their top placed gymnast on this piece was 14th.
Bars
Oklahoma excelled on this piced, claiming four of the top five placings. Nichols, again posted the highest score with a routine that delivered a 9.975.
Rachel Dickson from Georgia was the highest placed coming in second behind Nichols. Kennedi Edney was the highest placer for LSU tied in fifth place.
Ruby Harrold had a meet to forget, this was her only piece and it did not go well. Having issues with form Harrold was only able to post a score of 9.6, her worst of the season so far.
Aspen Tucker of Missouri scored the lowest of the meet with a poor 8.950, definatley a nightmare for Tucker.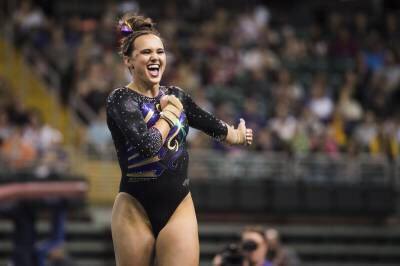 Floor
Missouri were weakest on the floor by far. It proved to be their worst appartus of the whole meet. Nichols had the meet by the scruff of the neck by the time she reached this routine.
Tying with Gnat and AJ Jackson (Oklahoma) who all scored impressive 9.975. Hambrick was feeling the pressure as the LSU taem had been trying to catch up all meet. Scoring another low mark on a usually good piece for her, Hambrick came away with a 9.2.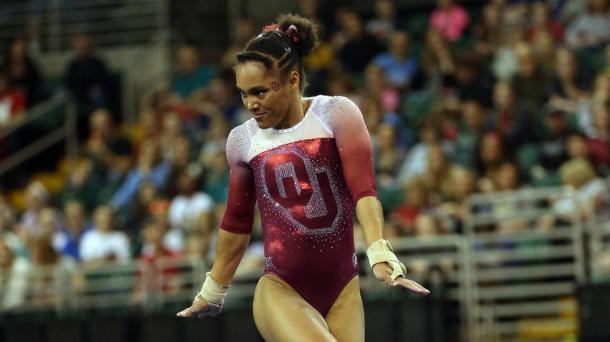 LSU compete again on Sunday, so do not have long to bounce back from their first "loss" of the season. With a few poor performances on the night, D-D Breaux will have to encourage the gymnasts to put this out of their minds and get ready for the next meet.