The Ohio Valley conference tournament begins tonight in Nashville as fifth through eighth place square off in two first round games. The top two teams will not see action until Friday while the third and fourth placed teams play Wednesday's winners on Thursday.
When: March 1 (first round), March 2 (quarterfinals), March 3 (semifinals), March 4 (final)
Where: All games will be held at the Municipal Auditorium in Nashville.
Matchups:
First round (Wednesday):
#8 Tennessee State vs #5 Southeast Missouri State, 6:30 CT.
#7 Murray State vs #6 Tennessee Tech, 8:30 CT.
Quarterfinals (Thursday):
Tennessee State/Southeast Missouri State vs #4 Jacksonville State, 6:30 CT.
Murray State/Tennessee Tech vs #3 Morehead State, 8:30 CT.
Semifinals (Friday):
Tennessee State/Southeast Missouri State/Jacksonville State vs #1 Belmont, 6:30 CT.
Murray State/Tennessee Tech/Morehead State vs #2 Tennessee-Martin, 9 CT.
Final (Saturday):
Tennessee State/Southeast Missouri State/Jacksonville State/Belmont vs Murray State/Tennessee Tech/Morehead State/Tennessee-Martin, 7 CT.
Belmont again dominates regular season, Tennessee-Martin represents biggest threat
Once again coach Rick Byrd's Bruins were the class of the league, posting a 15-1 mark, their best since joining from the Atlantic Sun 2012-13. They are an astounding 66-12 in OVC play in their five years in the league and this year are led by Evan Bradds, the leader in Ohio Valley history in field goal percentage (67.4).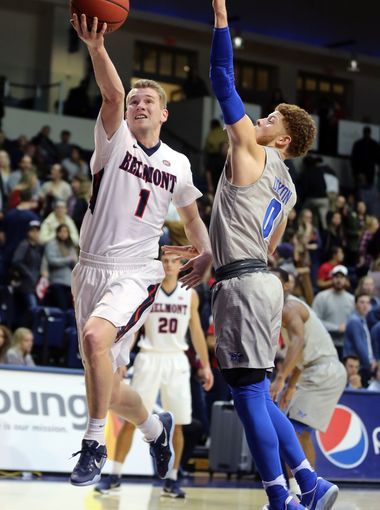 Bradds (20.8 ppg, 8.6 rpg) is the 14th player in league history to repeat as Player of the Year and first since Murray State's Isiah Caanan accomplished the feat in 2012 and 2013. Austin Luke joins Bradds on the all-league first team.
Tennessee-Martin (11-5, 20-11) repeated as OVC West division champions and are Belmont's toughest challenge to reach the NCAA Tournament. Jacolby Mobley (19.4 ppg, 78.3 FT, 37.4 3 pt FG) is the Skyhawks' standout player, named to the OVC first team as looks to lead UTM to their first NCAA Tournament in school history.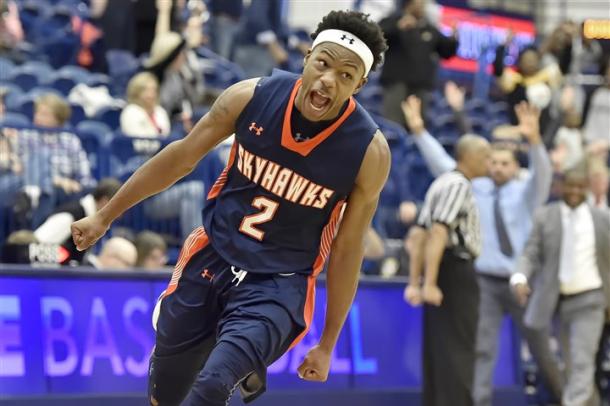 Javier Martinez (12.8 ppg, 8.6 rpg) was an OVC second team performer while Matthew Butler (13.8 ppg, 38 % 3 pt FG) was named to the all-newcomer team and gives UTM another deep threat to go along with Mobley.
Morehead State, Jacksonville State finish third, fourth
Finishing a distant second to Belmont in the OVC's West division is Morehead State (10-6, 14-15). As the third seed, the Eagles receive a bye into Thursday night's quarterfinals and will turn to Xavier Moon (16.0 ppg, 4.6 apg, 88.9 FT) and DeJuan Marrero (12.0 ppg, 8.5 rpg) to lead the charge.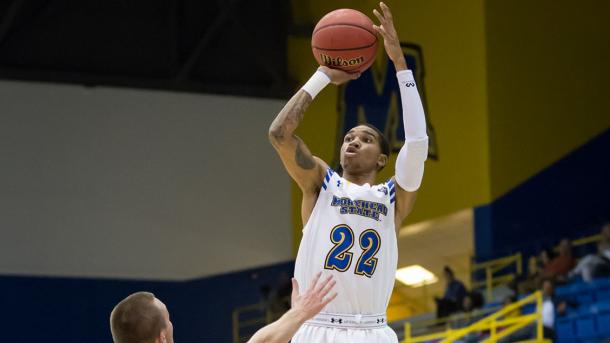 Jacksonville State (9-7, 17-14) was picked to finish last in the East Division, but first-year coach Ray Harper guided the Gamecocks to a fourth place finish overall in the league, largely thanks to the talents of second-team OVC standout Malcolm Drumwright (12.2 ppg, 3.9 rpg, 2.4 apg) and Erik Durham, a deadly shooter from long range (47.9 %).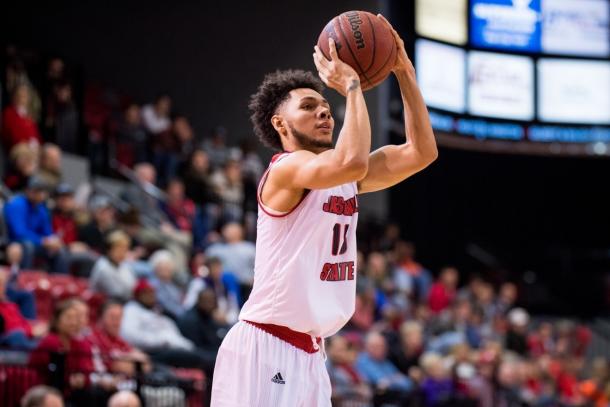 SEMO leads rest of the pack
Southeast Missouri State (9-7, 14-17) finished fifth overall are paced by two of the finest players in the conference in first-team all-conference pick Antonius Cleveland (17.0 ppg, 55.7% FG, 39.7% 3-pt FG) and Denzel Mahoney (14.2 ppg, 4.2 rpg), named to both the second-team all-league and all-newcomer teams.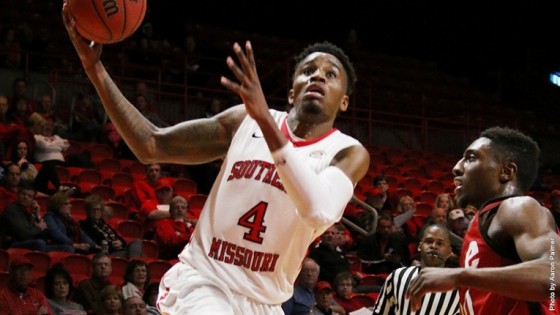 Tennessee Tech (8-8, 12-19) were the only team in the league to defeat Belmont, knocking off the Bruins at home 83-70 on February 11th. Coming in at sixth place, the Eagles are looking to reach the NCAA's for the first time since 1963 and will count on Aleksa Jugovic (15.2 ppg, 90.3 % FT, 35.9 % 3-pt FG) to help snap the drought.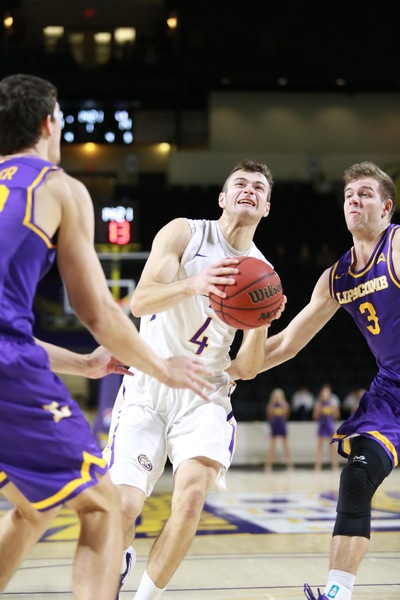 It was a surprisingly down year for Murray State (8-8, 14-16), finishing with a losing overall record for the first time since the 1986-87 season. Despite finishing seventh, the Racers have two OVC first team all-league selections in Tulane transfer Jonathan Stark (21.1 ppg, 44.7 FG %, 82.1 FT % 42.3 3-pt FG %) and Terrell Miller.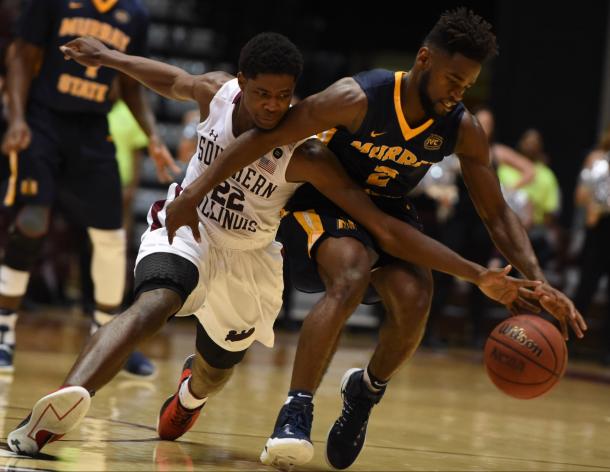 Tennessee State (8-8, 17-12) grabbed the eighth and final spot in the conference tournament on the back of Tahjere McCall (14.4 ppg, 5.1 apg, 4.9 rpg), a first-team OVC selection and the Defensive Player of the Year for the second straight season.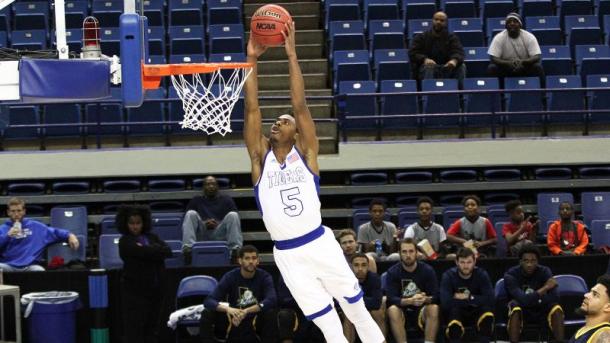 Who will go dancing?
It's hard to pick against Belmont. The Bruins cruised through the conference season with just the one loss to Tennessee Tech and have the added benefit of a double bye to the semifinals as a result of their excellent season. Tennessee-Martin is a very good team and in a one-game setting, Mobley could lead the Skyhawks to an upset, but Belmont looks set to claim to their third NCAA bid as members of the Ohio Valley and eighth in school history.
Prediction: Belmont defeats Tennessee-Martin in the final.