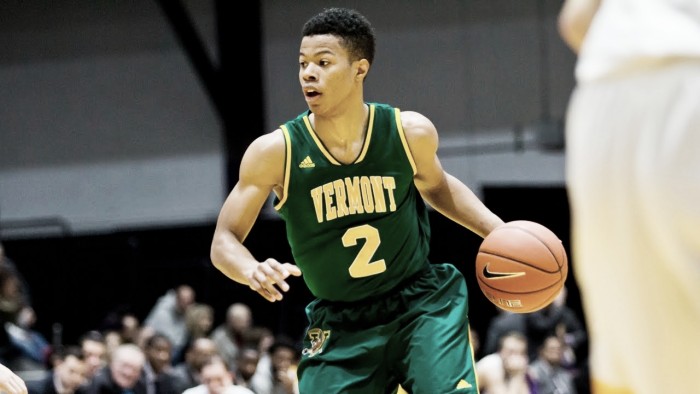 The America East tournament begins tonight as everyone is looking up at Vermont. The Catamounts had a historic league season, going undefeated, only the second team in America East history to accomplish the feat.
When: March 1 (quarterfinals), March 6 (semifinals), March 11 (final)
Where: All games will be held at the higher seed.
Matchups:
Quarterfinals (Wednesday):
#8 Maine at #1 Vermont, 7 ET.
#6 Hartford at #3 Albany, 7 ET.
#7 Binghamton at #2 Stony Brook, 7 ET.
#5 Maryland-Baltimore County at #4 New Hampshire, 7:30 ET.
Semifinals (March 6)
Semfinal #1, lowest seed at highest seed, 7 ET.
Semifinal #2, second lowest seed at second highest seed, 7:30 ET.
Final: (March 11)
at highest remaining seed, 11am ET.
Vermont sweeps through league, dominates from start to finish
The top-seeded Catamounts (16-0, 26-5) enter the America East tournament with the nation's longest winning streak at 18. They swept every major award with guard Trae Bell-Haynes (11.3 ppg, 3.9 apg, 2.5 apg, 1.1 spg) taking home Player of the Year honors.
Forward Anthony Lamb (11.9 ppg, 5.2 rpg, 1.1 bpg) was honored with Rookie of the Year, Dre Wills was just one of two players to rank in the top 13 in both steals and blocks in picking up Defensive Player of the Year and Darren Payen was voted as Sixth Man of the Year.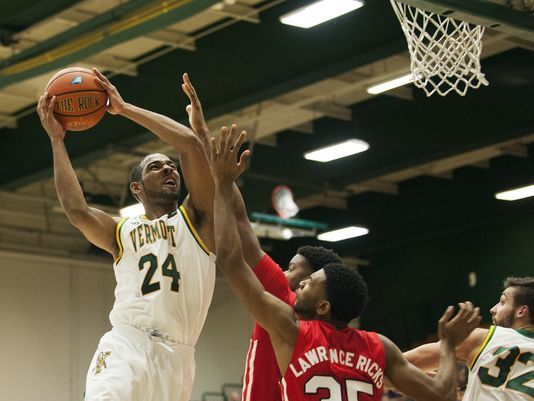 In his sixth season in Burlington, coach John Becker was named Coach of the Year for the second time, having previously taken home the award in 2013-14 and has Vermont on the verge of their sixth NCAA Tournament appearance in school history.
Stony Brook paces next group of teams
Defending champion Stony Brook (12-4, 17-12) lost Jameel Warney to graduation and coach Steve Pikiell left to take the same position at Rutgers. First-year coach Jeff Boals led the Seawolves to a surprising second-place finish thanks to first team all-league guard Lucas Woodhouse, third-team selection Tyrell Sturdivant, all-rookie guard/forward Akwasi Yeboah and defensive standout Roland Nyama, Jr.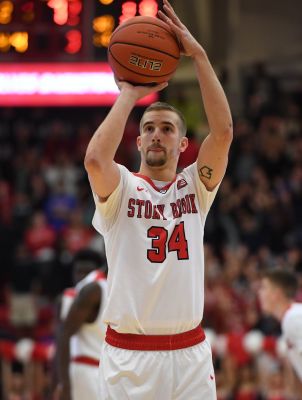 Albany (10-6, 19-12) won five of their last six games to finish in a tie for third and have one of the outstanding players in the league in sophomore guard Greg Nichols as well as second-team guard Joe Cremo.
New Hampshire (10-6, 19-11) seeks a fifth straight appearance in the semifinals and are led by the trio of forward Tanner Leissner as well as guards Jaleen Smith and Daniel Dion.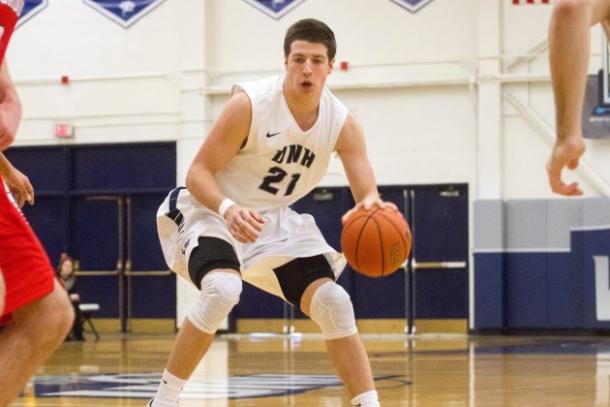 UMBC (9-7, 18-11) finished fifth under first-year coach Ryan Odom and are counting on forward Will Darley, guard Jairus Lyles and all-league defender K.J. Maura to lead them to their first NCAA Tournament since 2008, their only appearance in school history.
Bottom three
Hartford (4-12, 9-22) defeated Albany as a seven seed in the quarterfinals last year and they'll face the Great Danes again. To repeat the upset of one year ago, they'll need third team America East guard Jalen Ross to lead the way.
Binghamton (3-13, 12-19) came in at seventh and will need to be at their best to defeat Stony Brook in the quarterfinals where sophomore forward Thomas Bruce leads the way, particularly on the defensive end.
Maine (3-13, 7-24) has never made the NCAA Tournament and face an almost impossible challenge in facing Vermont, but their future looks bright with the talents of all-rookie forward Andrew Fleming.
Who will go dancing?
This is quite obvious. Vermont was undefeated in the league, hasn't lost a game since December 21st and won every game in America East play by double digits with the exception of a 77-74 victory over UMBC two and a half weeks ago. There will be better teams to hit the floor during Championship Week than the Catamounts, but none will be as dominant as Becker's squad. If Vermont is not in the Tournament, something will have gone terribly wrong.
Prediction: Vermont defeats Stony Brook in the final.