The Metro Atlantic Athletic opens up on Thursday night and continues all the way until Monday with top seed Monmouth seeking to complete a dominant season with a trip to the NCAA Tournament.
When: First Round (March 2), Quarterfinals (March 3 & 4), Semifinals (March 5), Final (March 6)
Where: All games will be played at the Times Union Center in Albany.
Matchups:
First Round (Thursday):
#9 Niagara vs #8 Quinnipiac, 5 ET.
#10 Marist vs #7 Canisius, 7 ET.
#11 Manhattan vs #6 Rider, 9 ET.
Quarterfinals:
Friday:
Niagara/Quinnipiac vs #1 Monmouth, 7 ET.
Marist/Canisius vs #2 Saint Peter's, 9:30 ET.
Saturday:
Manhattan/Rider vs #3 Iona, 7 ET.
#5 Fairfield vs #4 Siena, 9:30 ET.
Semifinals (Sunday):
Semifinal #1, 4:30 ET. (Top half of the bracket).
Semifinal #2, 7 ET. (Bottom half of the bracket).
Final (Monday):
Championship game, 9 ET.
Monmouth dominates league season from start to finish
It's been a special season for the top-seeded Hawks (18-2, 26-5). They enter the MAAC Tournament on a 16-game winning streak, can set the program record for wins in a single season with a title in Albany and won at Memphis earlier in the season.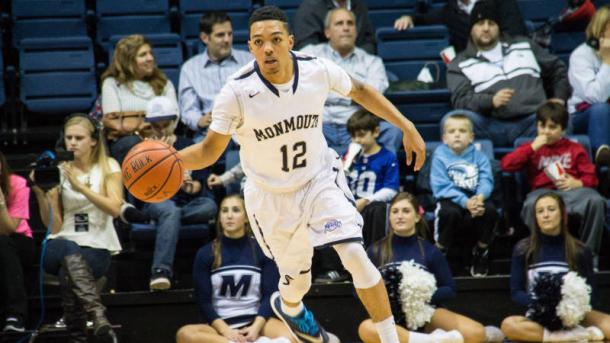 The unquestioned leader of Monmouth is point guard Justin Robinson. Leading the MAAC in scoring at 19.2 points per game, the senior is likely to repeat as conference player of the year when the awards are handed out Friday. Robinson is ably assisted by Micah Seaborn (13.5 ppg, 82.8% FT) and Je'lon Hornbeak (11.9 ppg, 45.9% 3-pt FG).
Saint Peter's leads challengers
Second seed Saint Peter's (14-6, 18-12) comes into Albany on a five-game winning streak, overtaking Iona and having the talents of a fine inside-outside duo of forward-center Quadir Welton (11.8 ppg, 8.0 rpg) and guard Trevis Wyche (11.2 ppg, 78.1% FT).
The Gaels (12-8, 19-12) are again a high-scoring bunch, averaging 80 points per game. Defending their title in Albany will rest on the shoulders of forward Jordan Washington (17.7 ppg, 7.5 rpg) as well as guards Jon Severe (11.9 ppg, 83.8 FT, 43.4 3-pt FG) and Sam Cassell Jr. (11.3 ppg, 81.6% FT).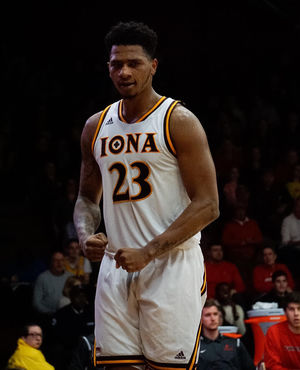 Fourth seed Siena (12-8, 15-16) has the benefit of hosting the conference tournament, but if the Saints want to return to the Big Dance for the first time since 2010, they'll need Marquis Wright (16.5 ppg, 4.9 apg, 4.1 rpg) to step up big this weekend.
Fifth seed Fairfield (11-9, 16-13) will need the duo of Tyler Nelson (18.9 ppg, 86.3% FT) and big man Amadou Sidibe (8.2 ppg, 9.4 rpg) to be at their best as the Stags take on homestanding Siena in Saturday's quarterfinals.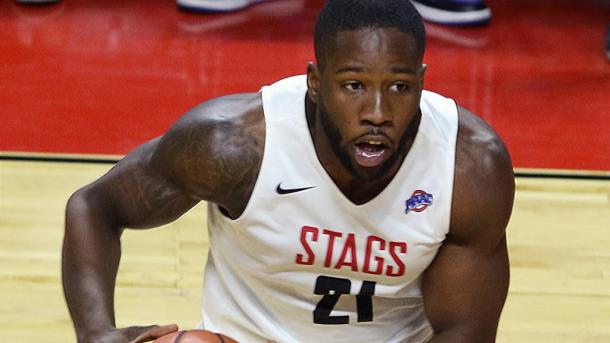 Rider leads the best of the rest
Sixth seed Rider (10-10, 17-14) leans on Jimmie Taylor (15.7 ppg) and Kahlil Thomas (14.1 ppg, 8.9 rpg) to do the damage as the Broncs seek their first NCAA berth since 1993.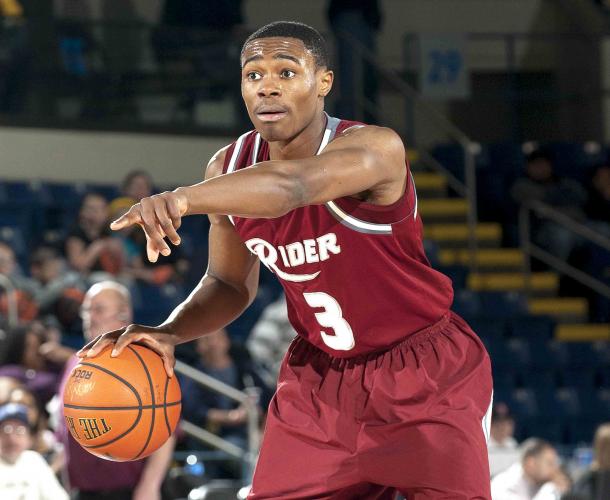 Seventh seed Canisius (10-10, 17-14) could face St. Peter's in the quarterfinals where Kassius Robertson (16.5 ppg, 3.2 rpg) and Jermaine Crumpton (16.2 ppg, 50.4% FG) provide a nice one-two punch on the offensive end.
Quinnipiac (7-13, 10-21) had three players average in double figures in scoring, led by Mikey Dixon (16.8 ppg). The Bobcats have never made the NCAA Tournament and a potential quarterfinal date with Monmouth suggests the drought won't end this year.
Niagara (6-14, 10-22) finished ninth and has two excellent scorers in junior guard Matt Scott (17.3 ppg, 7.0 rpg) as well as Kahlil Dukes (15.5 ppg, 4.2 apg, 43.2% 3-pt FG).
Tenth seed Marist (5-15, 8-23) boasts the dangerous Khallid Hart (18.0 ppg, 45.9% FG) as the Red Foxes seek to end a 30-year NCAA drought, going back to the days of Rik Smits.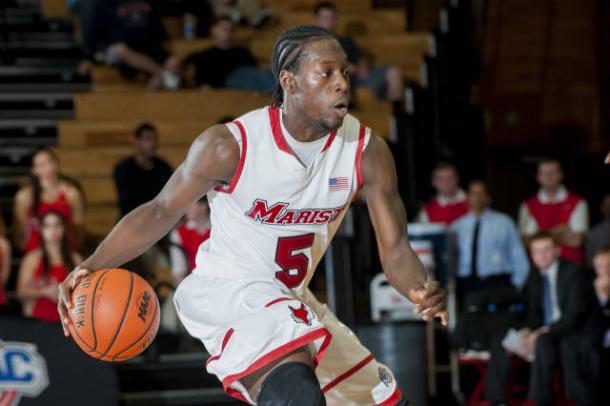 Manhattan (5-15, 10-21) had a terrible season by their standards, finishing with the eleventh seed, but fine seasons by Zavier Turner (15.1 ppg) and Zane Waterman (14.5 ppg, 48% FG) suggests better days are ahead for the Jaspers.
Who will go dancing?
Monmouth lost last year's final to Iona, but with a 28-win season and non-conference wins over UCLA, USC, Georgetown and Notre Dame, were in line for an at-large bid, but were snubbed on Selection Sunday. With a non-conference schedule not nearly as strong this year, the Hawks only way into March Madness is winning this tournament in Albany. Picked as the preseason favorites to win the MAAC, Monmouth delivered on that projection, but they were pointing towards this weekend ever since that snub last season. With Robinson dominating again this year, the Hawks have unfinished business to take care of in upstate New York and this time around, they won't be denied.
Prediction: Monmouth defeats Iona in the final.