The Colonial Athletic Association tournament opens up tonight with two first round games and kicks into high gear tomorrow, where the two favorites, N.C.-Wilmington and the College of Charleston will see their first action of the weekend.
When: First round (March 3), quarterfinals (March 4), semifinals (March 5), final (March 6)
Where: All games are being held at the North Charleston Coliseum in Charleston, South Carolina.
Matchups:
First Round (Friday):
#9 Delaware vs #8 Hofstra, 6 ET.
#10 Drexel vs #7 James Madison, 8:30 ET.
Quarterfinals (Saturday):
Delaware/Hofstra vs #1 N.C.-Wilmington, 12 ET.
#5 Elon vs #4 William & Mary, 2:30 ET.
Drexel/James Madison vs #2 Charleston, 6 ET.
#6 Northeastern vs #3 Towson, 8:30 ET.
Semifinals (Sunday):
Semifinal #1 (Top half of the bracket), 2 ET.
Semifinal #2 (Bottom half of the bracket), 4:30 ET.
Final (Monday):
Championship game, 7 ET.
Wilmington, Charleston clear favorites
The top-seeded Seahawks (15-3, 26-5) are the defending champions and were tabbed as the preseason favorites to repeat. Living up to their billing, UNCW is led by C.J. Bryce (17.5 ppg, 5.6 rpg) and Devontae Cacok (12.2 ppg, 9.8 rpg), the CAA Defensive Player of the Year and nation's leader in field goal percentage (78.7).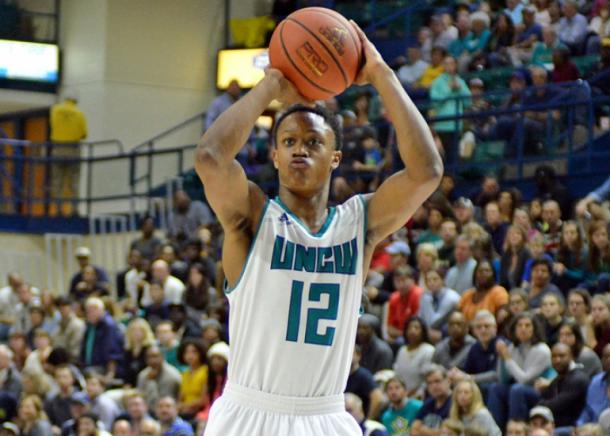 Second seed Charleston (14-4, 23-8) is seeking their first NCAA Tournament bid since 1999 and first as a member of the Colonial. They split with UNCW this year and boast first-team CAA member Joe Chealey (17.2 ppg), 82.8% FT, 41.8% 3-pt FG) and second-team and defensive stopper Jarrell Brantley (14.1 ppg, 8.2 rpg).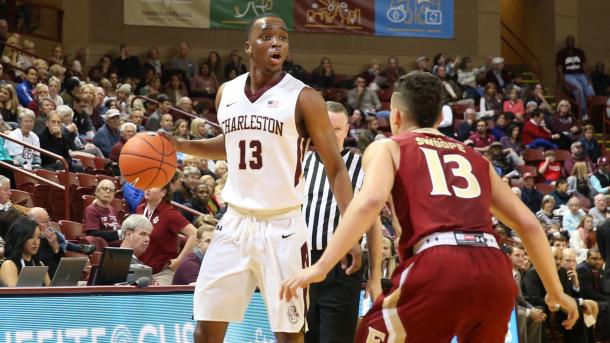 Towson leads pack of challengers
Third seed Towson (11-7, 19-12) comes into the CAA Tournament on a two-game losing streak after having previously won six in a row. A pair of CAA third-team members in Mike Morsell (13.8 ppg, 44.2% FG, 76.6% FT) and John Davis (11.7 ppg, 6.8 rpg, 52.7% FG) as well as all-defensive stud Deshaun Morman (10.2 ppg, 1.4 spg) front the Tigers challenge.
Fourth seed William & Mary (10-8, 16-13) is seeking their first NCAA berth in school history after three previous title game losses and relies heavily on Daniel Dixon and Omar Prewitt. Dixon ranked second in the CAA in points per game (19.5) while also in the top eight in field goal percentage (49.0), three-point percentage (39.4) and free throw percentage (86.7) while Prewitt (15.2 ppg, 6.1 rpg) provides a solid complimentary piece to Dixon.
Fifth seed Elon (10-8, 18-13) has a win over N.C.-Wilmington and sports CAA second-teamer Tyler Seibring (14.4 ppg, 6.9 rpg, 47.0 FG%) as their go-to-guy to try and lead them to their first-ever Tournament appearance.
Sixth seed Northeastern (8-10, 15-15) won the CAA championship in 2014-15 and despite their mediocre record, could be a dangerous team in North Charleston due to the presence of CAA Player of the Year T.J. Williams (21.6 ppg, 5.3 apg, 4.8 rpg).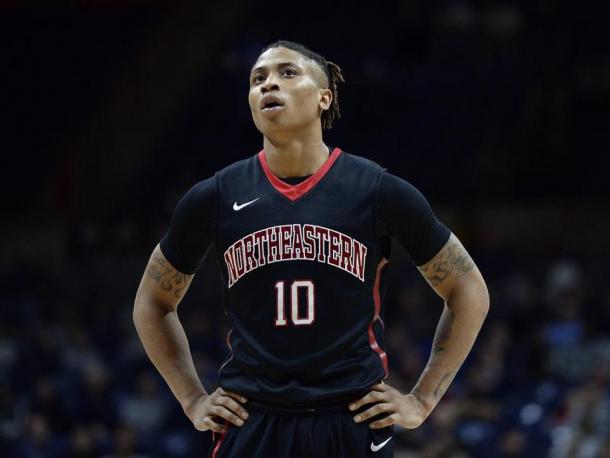 Last year's finalist leads remaining group of teams
Seventh seed Hofstra (7-11, 15-16) lost a heartbreaker in last year's final and lost five seniors from the 2015-16 regular season championship team. The rebuilding process begins with second-team all-CAA forward Justin Wright-Foreman (18.0 ppg, 49.3% FG, 75.8% FT) and all-rookie selection Eli Pemberton (12.8 ppg, 79.0% FT, 41.3% 3-pt FG).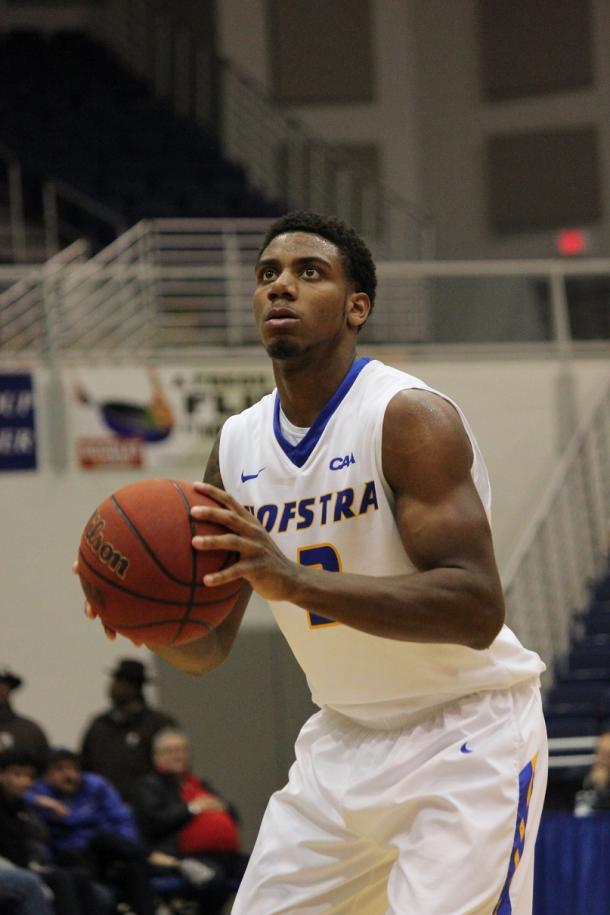 Eighth seed James Madison (7-11, 9-22) won the league in 2013-14, but are severe underdogs to repeat that accomplishment this weekend. Any chance they have falls to guard Jackson Kent (14.0 ppg, 4.5 rpg, 85.8% FT).
For ninth seed Delaware (5-13, 12-19), guard Ryan Daly (15.3 ppg, 7.2 rpg) is the Blue Hens' go-to guy, named to the CAA third team as well as picking up rookie of the year honors.
Drexel (3-15, 9-22) is experiencing a rebuilding project and can turn to senior Rodney Williams (15.9 ppg, 6.8 rpg) and freshman Kurk Lee (15.0 ppg, 4.9 apg, 3.9 rpg) to lead the Dragons' cause this weekend.
Who will go dancing?
This appears to be a two-team race between N.C.-Wilmington and Charleston. The Seahawks nipped the Cougars to the regular season title and the season series was split, each team winning on the road. UNCW has the experience of winning the tournament last year while C of C is playing essentially on their home floor. Northeastern is a dangerous team capable of spoiling the party due to the presence of Williams. In the end, the best offensive team (UNCW) will just nip the best defensive team (C of C) to the championship, but it would not surprise anyone if either team wound up holding the trophy on Monday night.
Prediction: N.C.-Wilmington defeats Charleston in a classic final.