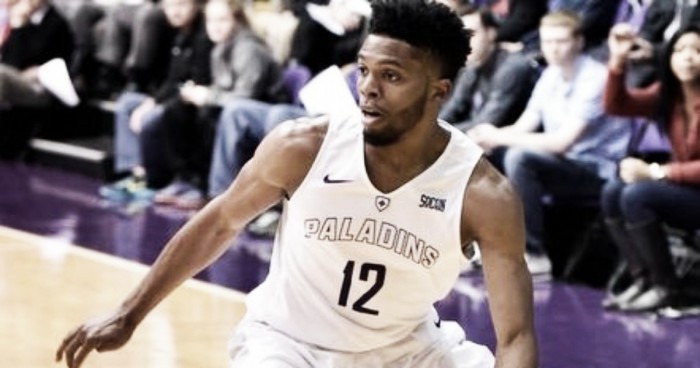 The Southern conference, sporting the nation's oldest conference tournament, gets set to provide fans with a memorable event after a trio of teams tied for the regular season championship.
When: First round (March 3), Quarterfinals (March 4), Semifinals (March 5), Final (March 6)
Where: All games will be held at the U.S. Cellular Arena in Asheville, North Carolina.
Matchups:
First Round (Friday):
#9 The Citadel vs #8 Western Carolina, 5 ET.
#10 VMI vs #7 Samford, 7:30 ET.
Quarterfinals (Saturday):
The Citadel/Western Carolina vs #1 N.C.-Greensboro, 12 ET.
#5 Wofford vs #4 Chattanooga, 2:30 ET.
VMI/Samford vs #2 Furman, 6 ET.
#6 Mercer vs #3 East Tennessee State, 8:30 ET.
Semifinals (Sunday):
Semifinal #1 (Top half of the bracket), 5 ET.
Semifinal #2 (Bottom half of the bracket), 7:30 ET.
Final (Monday):
Championship game, 7 ET.
Trio level at the top for regular-season crown
In what was one of the most competitive league races in the country, it was N.C.-Greensboro (14-4, 23-8) that emerged from the three-team stalemate with the top seed. Led by a pair of second-team SoCon guards in Francis Alonso (14.9 ppg, 87.4% FT, 48.4% 3-pt FG) and Diante Baldwin (13.1 ppg, 4.1 apg, 3.5 rpg), the Spartans hope to capture their first NCAA bid since 1996.

Second seed Furman (14-4, 21-10) won 11 of their last 13 games, including 10 in a row, but losses to UNCG and East Tennessee State cost the Paladins the top seed. They boast SoCon Player of the Year Devin SIbley (17.3 ppg, 4.1 rpg, 2.4 apg, 52.1% FG, 75.2% FT, 45.0% 3-pt FG), one of the most complete players in the country as the Paladins seek their first NCAA Tournament berth since 1980.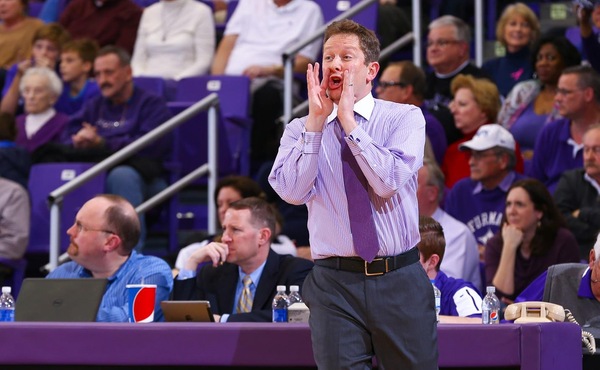 Third seed East Tennessee State (14-4, 23-7) caught fire at the right time, winning of their final seven contests, but the one loss in that span to N.C.-Greensboro dropped them behind UNCG and Furman. First-team guard T.J. Cromer (18.6 ppg, 79.6% FT) gives the Buccaneers a real shot at the program's first bid since 2010.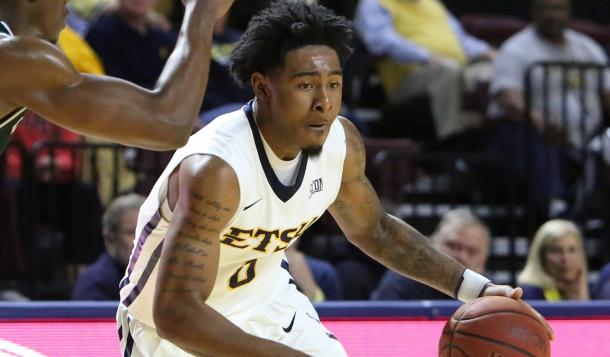 Defending champions headline middle of the pack teams
It was a disappointing season for Chattanooga (10-8, 19-11). The Mocs, picked to repeat as SoCon champions, finished fourth, have one of the most versatile players in the league in first-team forward Justin Tuoyo (13.6 ppg, 6.7 rpg, 2.0 bpg, 64.5% FG), named as the league's Defensive Player of the Year for a third consecutive time.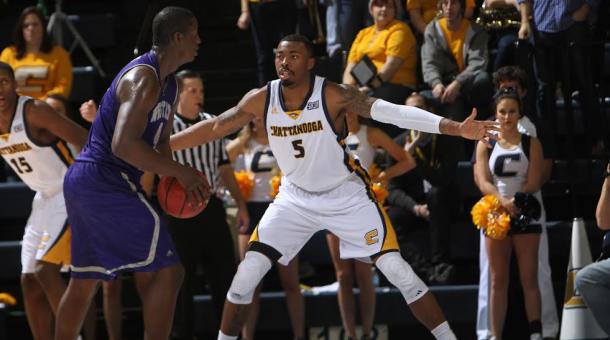 Fifth seed Wofford (10-8, 15-16) could be a sleeper this weekend despite their losing record as they sport two first-team SoCon members in Fletcher Magee (18.3 ppg, 3.4 rpg, 89.1% FT, 42.0% 3-pt FG) and Eric Garcia (14.1 ppg, 6.7 apg, 91.3% FT, 45.6% 3-pt FG).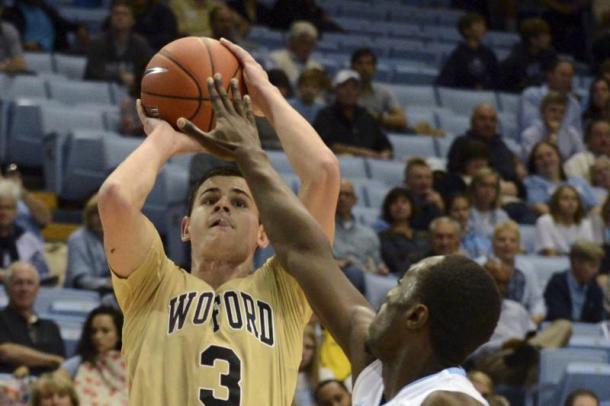 Sixth seed Mercer (9-9, 15-16) has not returned to the NCAA Tournament since their famous upset of Duke in 2014 and any chance they have of a title this weekend rests on the shoulders of second-team forward Ri'an Holland (17.3 ppg, 3.4 rpg, 83.6% FT).
Seventh seed Samford (8-10, 17-14) has not gone dancing since 2001 and the trio of Demetrius Dyson (16.6 ppg, 5.0 rpg, 48.7% 3-pt FG), Wyatt Walker (12.5 ppg, 9.6 rpg, 58.0% FG) and Josh Sharkey (8.8 ppg, 4.4 apg) will need to be at their best for the Bulldogs to have a chance.
Eighth seed Citadel (4-14, 11-20) is still searching for their first NCAA Tournament appearance in school history. Led by SoCon Freshman of the Year Preston Parks (17.4 ppg, 3.8 apg, 3.0 rpg, 82.4% FT), the Bulldogs hope to cause a few surprises in Asheville.
Ninth seed Western Carolina (4-14, 9-22) nearly made NCAA Tournament history in 1996 by almost upsetting Purdue as a 16 seed, but haven't returned since. To end their drought, Haboubacar Mutombo (11.3 ppg, 5.3 rpg) and Devin Peterson (10.3 ppg, 3.4 apg, 75.5% FT) will need to lead the way.
VMI (3-15, 6-23) finished last in the ten-team league. Q.J. Peterson (19.4 ppg, 6.4 rpg) is one of the finest players in the league, as evidenced by his selection to the all-league second team.
Who will go dancing?
Furman was the class of the conference until late season stumbles against their two main rivals. Still, the Paladins boast the best player in the conference in Sibley and the Coach of the Year in Niko Medved. N.C.-Greensboro and East Tennessee State are quality teams with every chance to capture the championship, but Furman's quality will shine through in Asheville and one of the best stories in the country will reach the Tournament for the first time in 37 years.
Prediction: Furman defeats N.C.-Greensboro in the final.