For the first time since 2010, Winthrop has reached the field of 68. As the Eagles prepare for March Madness, we take a glimpse at the second team to qualify for this year's Tournament.
Record: 26-6 overall, 14-4 Big South.
Bid: Automatic.
RPI: 69.
NCAA Tournament history: This is Winthrop's 10th NCAA's in school history. The Eagles are 1-9 lifetime with their only victory coming in 2008, a 74-64 triumph over Notre Dame as an 11th seed.
Coach: Pat Kelsey. In his fourth season in Rock Hill, the 41-year old has taken the Eagles to the Big South championship game each year, but had fallen in his previous three attempts to get Winthrop into the Tournament. A former assistant at Xavier and Wake Forest, a win in the Tournament would be the 100th of Kelsey's young career.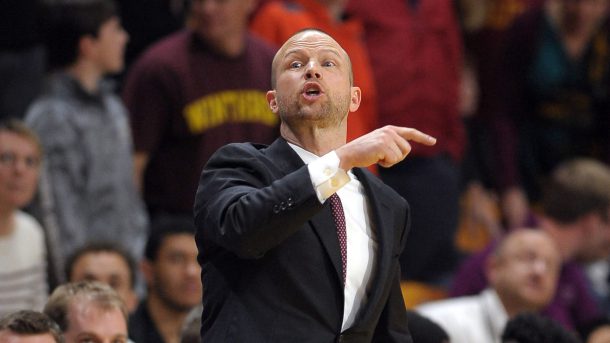 Best win: Winthrop led for just 29 seconds of their November 20th game at Illinois, but the Eagles forced overtime and won 84-80. Shooting 50% from the field and hitting ten threes, Winthrop recorded their first ever win over a Big Ten opponent.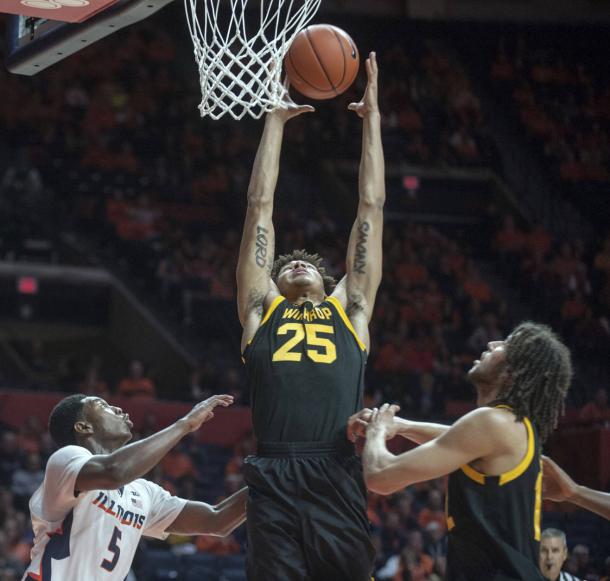 Worst loss: The Eagles really had no bad losses. Losing by 14 at Florida State and 16 at Dayton is nothing to be ashamed of and their three league defeats were by two at home to Radford and three points again at home to High Point and a second three point defeat to N.C.-Asheville, games decided in overtime and double overtime, respectively.
Best player: Unquestionably, Winthrop's best player is Keon Johnson. The 5'7'' guard was named Big South player of the year and dropped 38 in the OT win in Champaign. Averaging 22.5 points per game, the senior netted 30 or more points seven times, including two in the Big South tournament, Johnson could become a household name come Tournament time.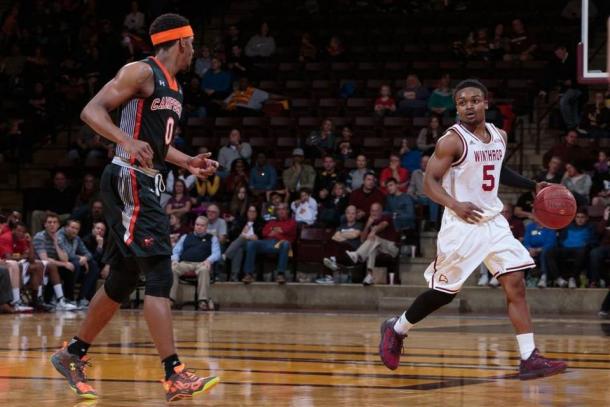 Strengths: Winthrop are 47th in the nation in possessions per 40 minutes (71.2) and 41st in scoring (79.7 ppg), so the Eagles like to play at a fast pace, as evidenced by 19 games of 80 or more points.
Weaknesses: The Eagles are not a great passing team, averaging just 12.8 assists per game, 226th in the nation.
NCAA Tournament outlook: Winthrop will likely receive a 13 or 14 seed in the NCAA's.
Overall thoughts: Winthrop did what was expected of them. Preseason favorites, they had the best player in the league and finally were able to exorcise the demons of championship game failures. In Johnson and Aussie big man Xavier Cooks, the Eagles have a dangerous duo that can cause all sorts of problems for whoever they draw in the Tournament. Kelsey has done a magnificent job stepping into a program that is used to winning and a victory or two in March could make him a hot coaching candidate for the future.