Florida Gulf Coast is returning to the NCAA Tournament for the third time and after winning another game last year as well as playing eventual national runner-up North Carolina close in the first round, we take a look at the Fort Myers-based school as "Dunk City" gears up for another March journey.
Record: 26-7 overall, 12-2 Atlantic Sun.
Bid: Automatic
RPI: 86.
NCAA Tournament history: This is Florida Gulf Coast's third all-time appearance in the NCAA Tournament. Their first run in 2013 was historic: victories over Georgetown and San Diego State made them the first 15 seed to ever reach the Sweet 16. Last year, the Eagles defeated Fairleigh Dickinson in a First Four game in Dayton before losing by 16 to North Carolina, a game FGCU led by one at halftime.
Coach: Joe Dooley. Formerly an assistant to Bill Self at Kansas, Dooley took over the FGCU program when Andy Enfield, coach of the 2013 team, left to take the job at USC. All the 51-year-old has done is go 91-45 in his four years in Fort Myers with two regular season Atlantic Sun championships and two NCAA bids.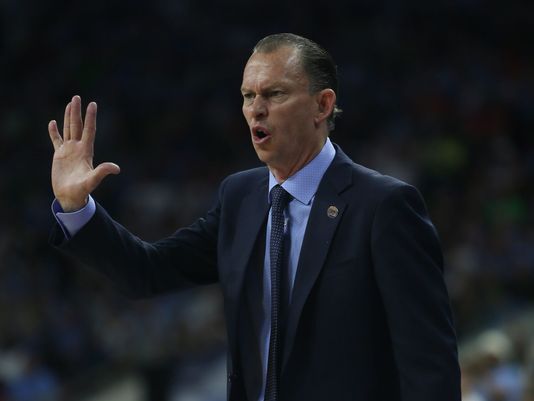 Best win: After a season-opening loss at the hands of Florida, Florida Gulf Coast came home and recorded an 85-72 victory over Sun Belt power Texas-Arlington. Brandon Goodwin and Zach Johnson each scored 24 points as the Eagles shot 56 percent from the field, outscored UTA 21-7 from the free throw line and outrebounded the Mavericks 37-27.
Worst loss: Despite 26 points and four assists from Goodwin, Florida Gulf Coast lost 84-80 at La Salle on December 17th. The 84 points allowed was the third-highest total given up by the Eagles on the season.
Best player: Goodwin was the high scorer in 16 of Florida Gulf Coast's 33 games this season. Topping the 20-point mark 13 times, the redshirt junior averaged 18 points per game and 4.2 assists per contest, leading the team in both categories while also averaging 4.6 rebounds, shooting 51.6 percent from the field and 78.8 percent from the free throw line.
Strengths: Florida Gulf Coast is one of the best rebounding teams in the country, 34th in the country with a 53.4% rebounding rate. They also are excellent on the offensive glass, allowing them to get easy looks in the paint.
Weaknesses: The Eagles are an awful three-point shooting team, ranking 224th in the nation in percentage and unlike their 2013 team, they don't play up-and-down, ranking 296th in tempo.
NCAA Tournament outlook: Florida Gulf Coast received the 14 seed in the West Region and will face in-state rival Florida State in Orlando. Expect the atmosphere to be electric.
Overall thoughts: Despite the difference in styles and a different coach, Florida Gulf Coast is no strangers to March. A dangerous, athletic, big team that can rebound and score in the paint, this team is plenty capable of beating Florida State in the first round. Don't expect many highlight reel dunks from Dooley's team, but another second-week run is possible.