East Tennessee State returns to the NCAA Tournament for the first time since 2010 after winning the Southern Conference tournament. As the Buccaneers prepare for their 10th trip trough March Madness, we profile automatic qualifier number six.
Record: 27-7 overall, 14-4 Southern Conference.
Bid: Automatic.
RPI: 57.
NCAA Tournament history
This will be East Tennessee State's 10th NCAA Tournament appearance in school history. Their all-time record is 2-10 with their last win coming in 1992 when they upset Arizona as a 14 seed. The Buccaneers also nearly became the first 16 seed to ever beat a 1 seed when they led Oklahoma virtually the entire game before falling 72-71 in the final minutes in 1989.
Coach: Steve Forbes. Forbes, an assistant at several colleges from 1998-2011, took the head coaching position at NJCAA school Northwest Florida State before returning in 2013 as an assistant to Gregg Marshall at Wichita State. Hired before the start of the 2015-16 season, the 51-year old has notched 51 wins in first two years in Johnson City.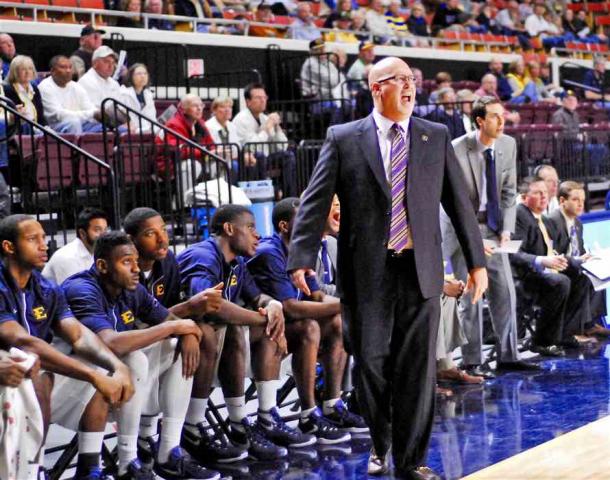 Best win: A December 13th trip to Starkville resulted in a 67-65 win over Mississippi State when Hanner Mosquera-Perea tipped in a miss with 1.4 seconds to give ETSU their third straight win over the Bulldogs, including two in Starkville.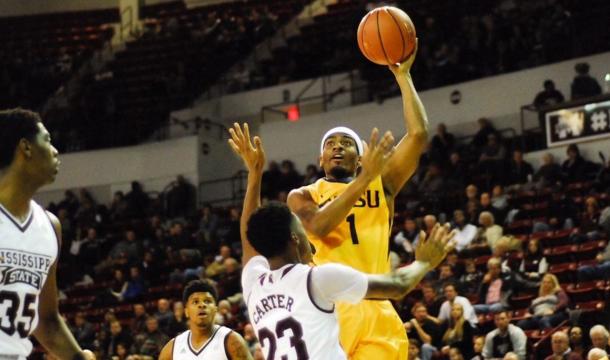 Worst loss: Despite having two all-league players, Wofford finished fifth in the Southern Conference with a 15-16 record. East Tennessee State fell to the Terriers 79-76 on February 6th.
Best player: Guard T.J. Cromer is a one-man wrecking crew. Averaging 19.0 points, 2.8 rebounds and 3.2 assists per game while shooting 40.7 from behind the three-point line and 80.8 percent from the free throw stripe, the 6'3" senior is capable of taking over a tournament game all by himself.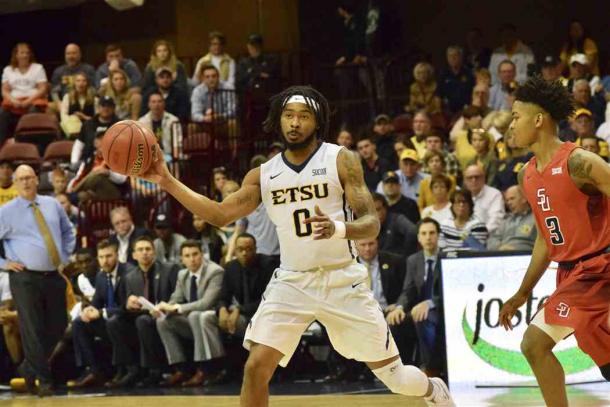 Strengths: Despite being somewhat of a volume shooting team, ETSU is 13th in the country with a 56.1 percent effective field-goal percentage. The Buccaneers are also strong from behind the three-point stripe, ranking third in percentage (38.3) and free-throw attempts per game (24.7).
Weaknesses: East Tennessee State fouls a ton, averaging 20.3 per game, good for 283rd in the country, a sign of their aggressive, go-for-broke style of defense. The Buccaneers also are 324th in the country in turnovers per game, averaging 14.9 a contest.
NCAA Tournament outlook: East Tennessee State received the 13 seed in the East Region, where they will face 4th seed Florida on Thursday in Orlando.
Overall thoughts: Forbes has done brilliantly to recover from a one-year show-cause penalty that forced him into the NJCAA ranks for a couple of years. Given a second chance by Marshall and then hired by ETSU to be the head man, he's built an aggressive, efficient-shooting, talented team that could give Florida issues if the Gators are slightly off. Cromer is capable of going nuts in a one-game scenario and although the current players and coaching staff are not experienced in NCAA play, the program was a fixture in the late 80's and early 90's. Back in the big-time, East Tennessee State will relish the opportunity to return the program to the March spotlight.