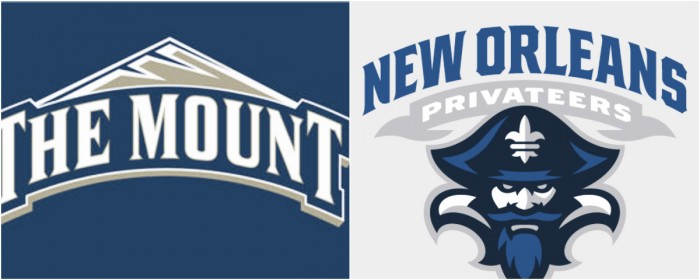 The NCAA Tournament kicks off with the First Four in Dayton as Northeast Conference champion Mount St. Mary's faces off with Southland Conference champion New Orleans. The winner will earn a trip to Buffalo to face the top seed in the East region and defending national champion Villanova on Thursday night.
How Mount St Mary's got here
The Mountaineers had a rough start to their season, going 1-11 with tough non-conference games against. The Mount would rally to close the season winning 18 of their last 22 games to finish with a 19-15 record. They earned their MCAA bid with a 71-61 win in the NEC Championship Game over St. Francis (PA).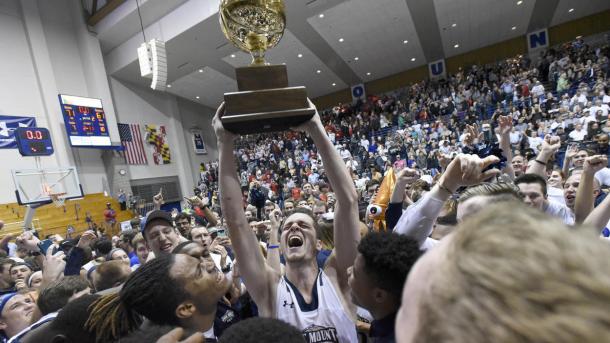 How New Orleans got here
Picked to finish ninth in the Southland conference preseason polls, the Privateers had a magical season, finishing with a 20-11 record that included the regular-season and conference tournament titles. UNO earned their NCAA bid with a come-from-behind 68-65 overtime victory over Texas A&M-Corpus Christi in the Southland conference final.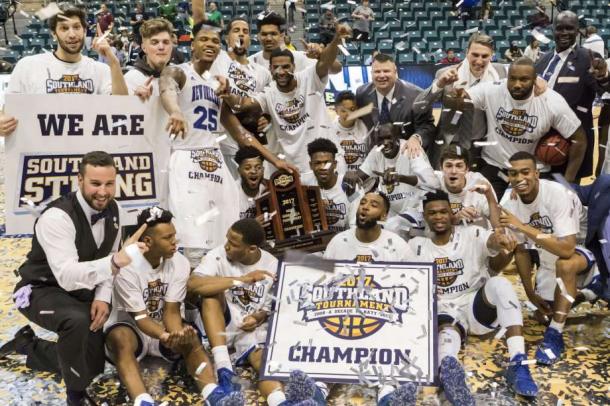 Key players for Mount St. Mary's
The Mountaineers are a guard-oriented team, led by Elijah Long and Junior Robinson. The duo combined to average 29.5 points, 7.0 rebounds and 7.3 assists per game. Long and Robinson combined to score 46 points and pull down 11 boards in the NEC final.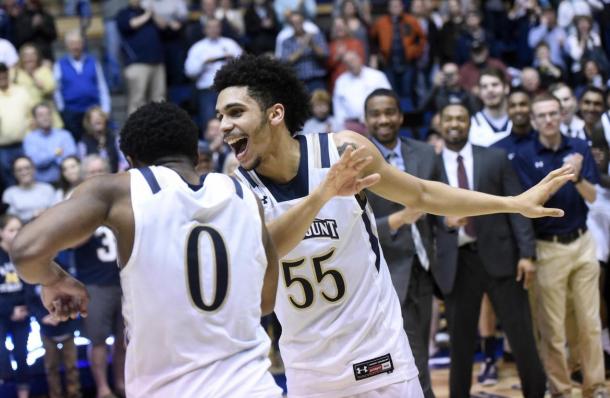 Key players for New Orleans
Erik Thomas was named Southland Conference Player of the Year and with good reason. The senior forward averaged 19.8 points and 7.5 rebounds per game while shooting 59.1 percent from the field and 78.3 percent from the free throw line. Thomas is complimented by guard Christavious Gill, averaging 11.6 points per game while shooting 78.2 percent from the charity stripe. Thomas led the way for UNO in the Southland final with 14 points and 11 rebounds to power the Privateers.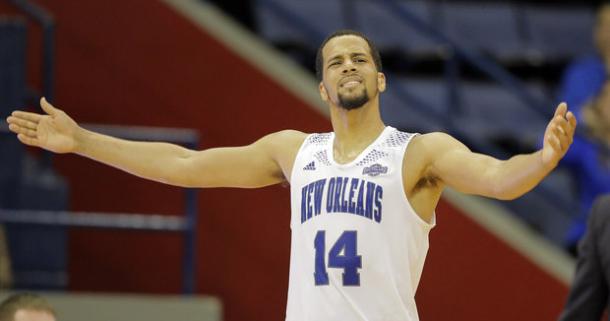 How Mount St. Mary's wins
The Mountaineers like to play an up-tempo, fast-paced style of offense and a pressure defense. They ranked 24th in the nation in defensive turnover rate. Against a New Orleans team that has a habit of turning the ball over a lot, The Mount will need to utilize their speed and athleticism to pressure the Privateers into consistent mistakes.
How New Orleans wins
The Privateers are one of the best rebounding teams in the country, ranking 21st nationally in offensive rebounds and they pull down 35.1 boards per game. Against a smaller Mount St. Mary's team, UNO figures to have the edge inside and at the foul line, where they shoot 71.2% as compared to Mount St. Mary's 67.5%.