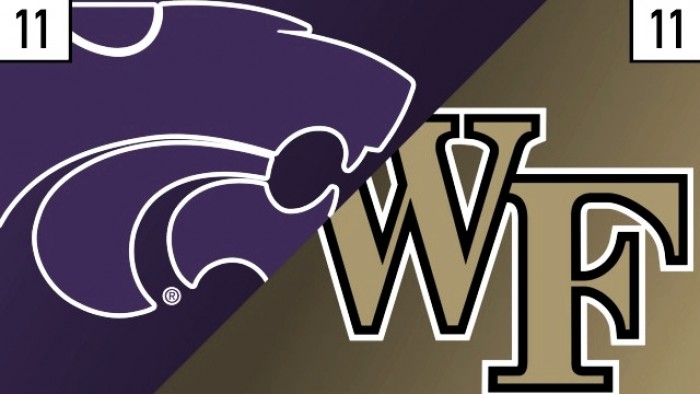 Kansas State and Wake Forest play the nightcap in Dayton as the winner of this game advances to an East Regional matchup with sixth seed SMU on Thursday night in Tulsa.
How Kansas State got here
The Wildcats started off strong in the non-conference part of their schedule, going 11-1, the only loss to Maryland by one point in Brooklyn. Although they struggled to an 8-10 record in the Big 12, two wins over Baylor (including one in the Big 12 quarterfinals) and a win over Oklahoma State saw them reach their seventh NCAA Tournament in the last ten years as they finished with a 20-13 record.
How Wake Forest got here
It was a remarkable turnaround season for the Deamon Deacons. One year after winning just two games in the ACC and 11 games overall, Danny Manning guided Wake Forest to a 19-13 record and 9-9 in the ACC. Wins over Louisville, Virginia Tech, Miami-Fla, Bucknell, Charleston and N.C.-Greensboro is the main reason Wake is back in the tournament for the first time since 2010.
Key players for Kansas State
The best player for the Wildcats is Wesley Iwundu. Averaging 12.5 points per game, 6.4 rebounds per game and 3.4 assists per game, the 6'7" senior small forward can shoot it from distance, hitting 36 percent of his three-point attempts. Kansas State's backcourt duo of Barry Brown and Kamau Stokes also average in double figures.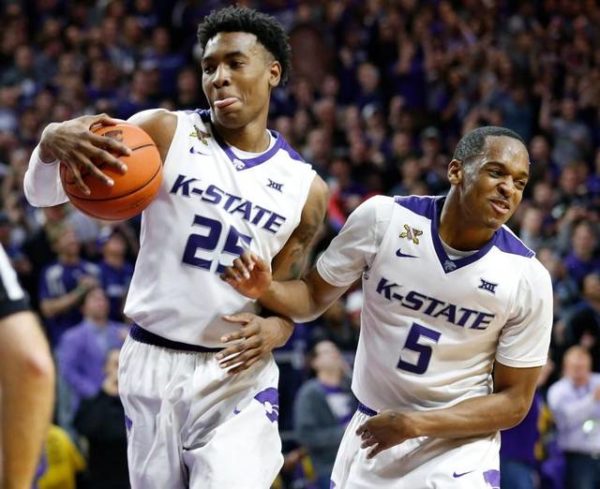 Key players for Wake Forest
Undoubtedly, the Deamon Deacons' best player is John Collins. Averaging 18.9 points, 9.8 rebounds and 1.6 blocks per game, the sophomore forward scored 20 or more points in 12 straight games in ACC play. Complimenting Collins is point guard Bryant Crawford, averaging 16.1 points, 5.4 assists, 3.8 rebounds and 1.4 steals a game.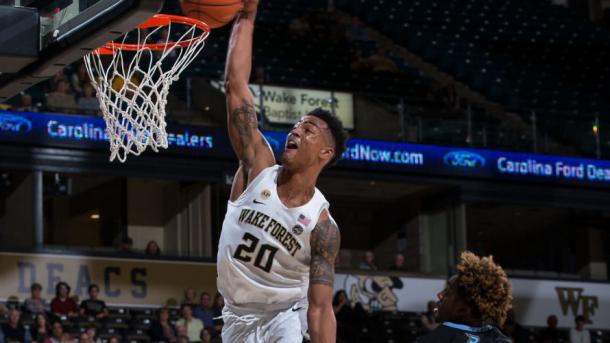 What Kansas State needs to do to win
The Wildcats are not deep and they don't rebound well, but with a number of players averaging double figures, it'll be up to Brown to make good decisions and spread the ball around to get the Wildcats into a good offensive flow. Wake Forest is not a very good defensive team, so if Brown can indeed get into a good rhythm, open shots should be available for Kansas State.
What Wake Forest needs to do to win
Feed Collins the ball as often as possible. Kansas State is an outstanding defensive team, giving up just 66.9 points per game, but even if the big man is double-teamed, he sets up Wake's outside game by dishing it off to Crawford or a number of three-point shooters. If Kansas State decides to play the perimeter, Collins can dominate down ow with his offensive skills.