Tanner Allison (8) hits an RBI single to score the first run of the game.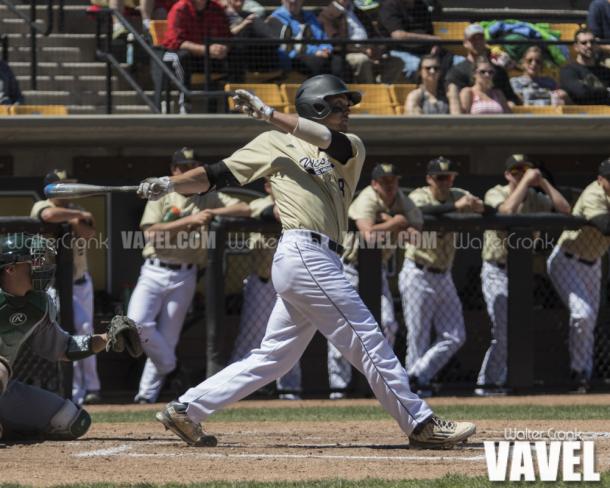 Nick Vogelmeier (6) of Western Michigan.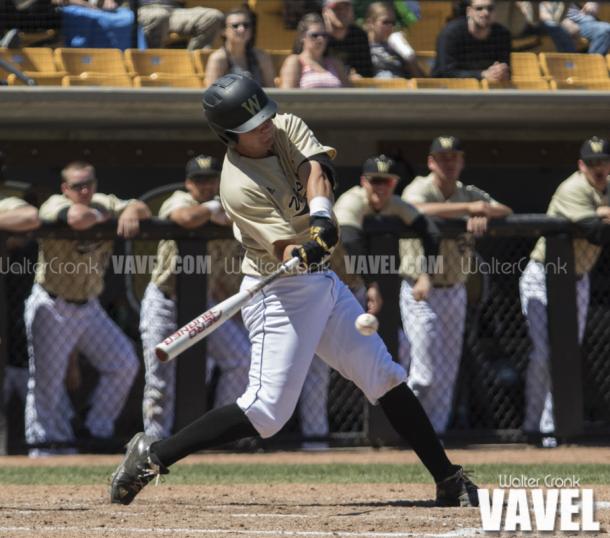 Marquise Gill (4) makes the leaping throw to 1st base to get the out.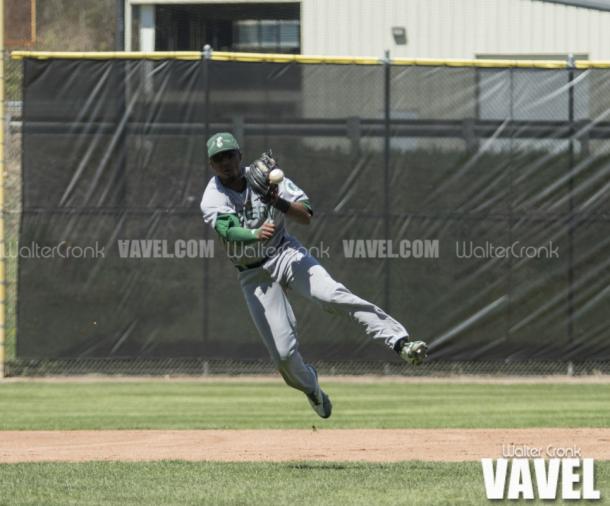 Starting pitcher Jacob Piechota (35) pitched 5.1 innings and only allowed 1 run.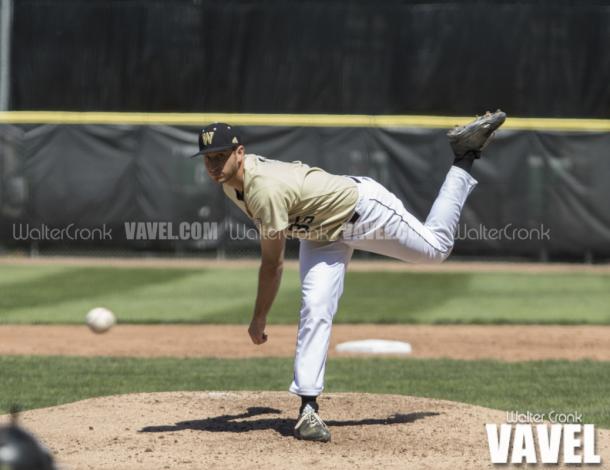 Grant Miller (1) gets thrown out trying to steal 2nd base.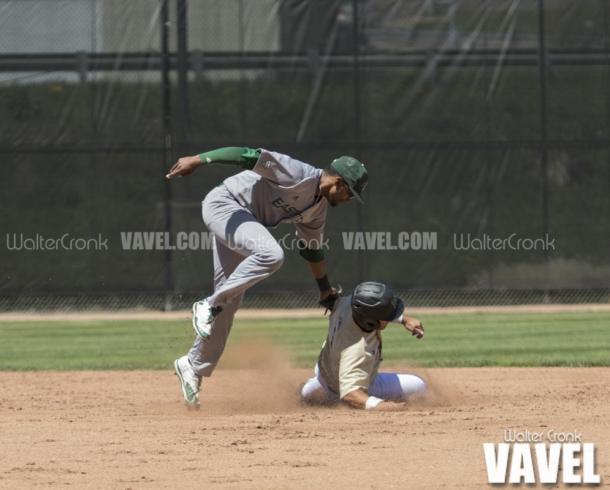 Jesse Forestell (27) hits one of his two doubles he had in the game.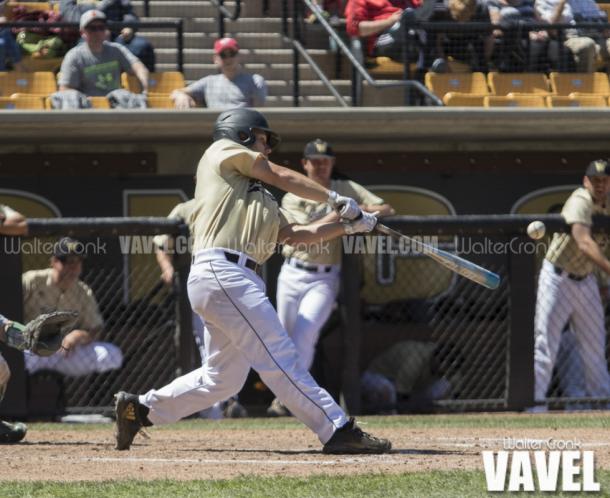 Tyler Frank (17) of Western Michigan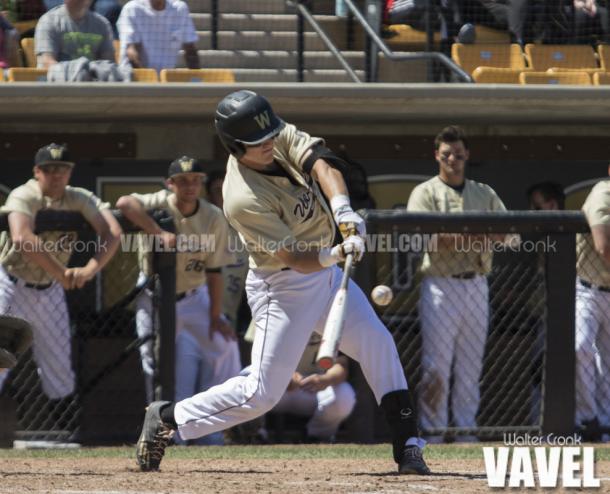 Drake Lubin (48) of Eastern Michigan gets a double out of what should have been a routine fly ball to center field.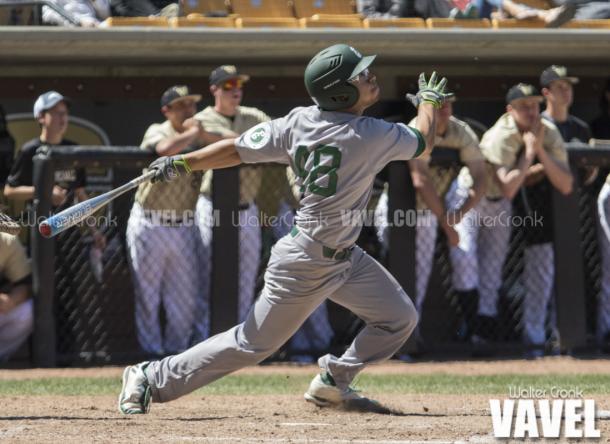 Tyler Frank (17) dives back to 1st base.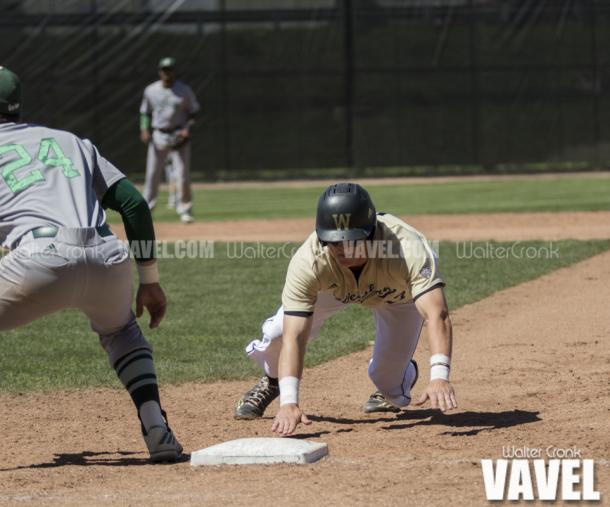 Pinch-Hitter Jimmy Roche (10) lays down the sac bunt to move the runners into scoring position.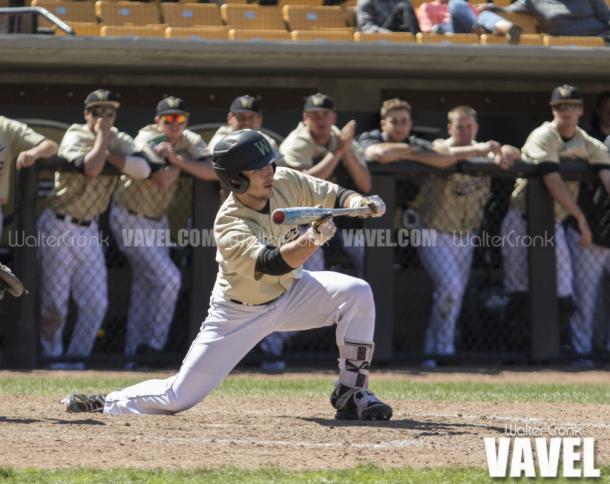 Connor Smith (2) hits a double in the bottom of the 8th inning to score two more runs.