 Louisville men's head basketball coach Rick Pitino has been placed on administrative leave due to the ongoing FBI investigation that has started due to corruption and fraud charges within the NCAA.
Pitino's administrative leave is unpaid while Tom Jurich, the athletic director, is on paid administrative leave. Greg Postel, interim president of the university, said that the school is working quickly to name both an interim head coach and athletic director with each possibly being named within the next 48 hours.
The Board of Trustees will be the ones who make the call on whether or not Pitino and Jurich will be out of jobs. Their decision will come no later than their next Trustees meeting which is October 18.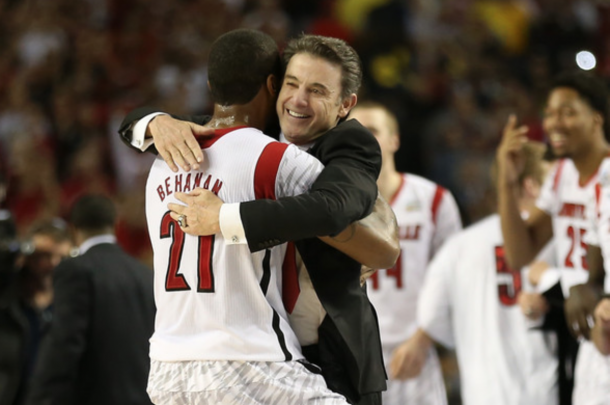 Charges Aplenty
On Tuesday, 10 people were charged with corruption and fraud including James Gatto, director of global sports marketing for Adidas, and Merl Code, an Adidas employee. The allegations against Lousiville were that the school received payments up to $100,000 to get a player to sign with the team and that the money was funneled by Code, Gatto, Christian Dawkins (former NBA player and sports agent), and Munich Sood (a financial adviser) to the family of the player with the okay given by Pitino.
Another Scandal
This is the third scandal that has hit Rick Pitino in recent time at Louisville. In 2010, Pitino testified in a trial against Karen Sypher. She went to prison for trying to extort money and gifts from the 65-year-old in exchange for silence.
In 2015, the NCAA launched an investigation into a sex-for-pay scandal which was organized by former Louisville assistant Andre McGee. Pitino has been suspended the first five ACC games of the season for this scandal and could even see the team's 2013 National Championship vacated.