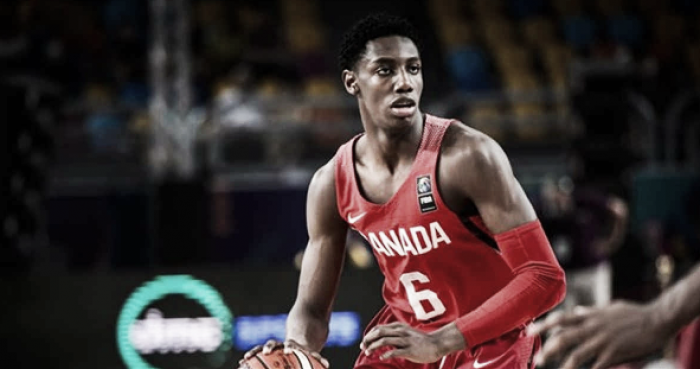 There's a saying that the rich get richer, and that saying is the truth for Duke University men's basketball. The Blue Devils, coached by Mike Krzyzewski, have landed R.J Barrett, the top recruit in the Class of 2018 after he verbally committed to Duke over Kentucky and Oregon. The Canadian accelerated his recruiting process after reclassifying from the Class of 2019 to the Class of 2018.
His reclassification meant he leapfrogged Zion Williamson for the top recruit in next year's class. Should Barrett remain at the top of his class, Duke will have landed the top recruit for the third straight year after getting Harry Giles in 2016 and Marvin Bagley III this year.
Top Recruiting Class Once Again
Barrett's reclassification means that Duke has taken over the number one recruiting class for 2018. Scout.com had Duke's Tobacco Road rival, the North Carolina Tar Heels, at number one before Barrett verbally committed. Should Duke remain at the top of the class, that would give them
Duke has two more five-star recruits to join Barrett. Cameron Reddish committed to Duke earlier this fall with a video released by the Player's Tribune. Reddish and Barrett will be joined by Tre Jones, younger brother of former Duke star Tyus Jones. Jones is the top-rated point guard of this class and will be running with two elite small forwards in Barrett and Reddish.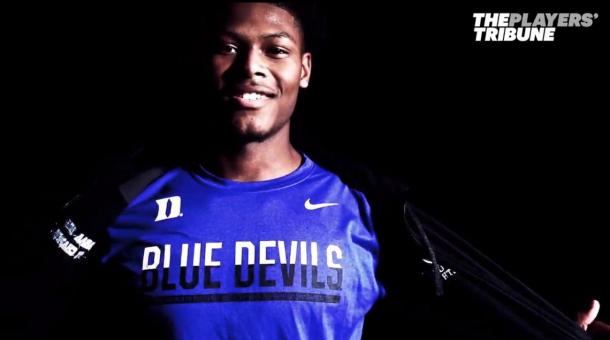 Barrett's Coach Speaks
R.J Barrett's AAU Coach, Dwayne Washington, spoke to ESPN and had high regards for his player. "I think he sees the floor very well. Underrated playmaker. He's a professional scorer, does that very well, has a knack for that. Gets to the foul line at a very high rate, has some James Harden in his game in that sense. His lateral quickness is off the charts. Has an ability to get by people, gets to his spots. His jump shot is developing, very capable. Overall, he's a winner and could lead a franchise one day."
"When he's on the court, the guys with him are going to enjoy playing with him. Coaches are always trying to get young guys to play together. For that one year, the impact he can have to make it fun for the other stars on the court. He's a giver. I can see him with the ball in his hands. You want him with the ball in his hands, so he can make the play or pass, and he can rebound. He's shown the ability to be a willing assist guy, a willing defense guy. He's selfless."