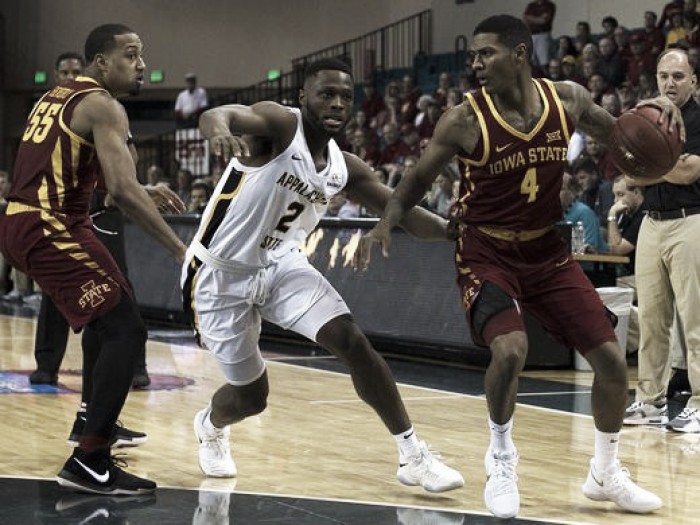 Donovan Jackson scored a career-high 26 points to lead Iowa State past Appalachian State 104-98 in the quarterfinals of the Puerto Rico Tip-Off.
Justin Forrest and Ronshad Shabazz each scored 32 for the Mountaineers, with Forrest scoring a tournament-record 26 after halftime.
The game was a back-and-forth affair in the first half with four ties and 11 lead changes, Iowa State leading 47-43 at halftime. Both teams were proficient from behind the arc, the Cyclones making 10 threes while the Mountaineers nailed 15.
The decisive moments came in the second half when Iowa State went on a pair of 12-2 runs to build an 18-point lead, scoring on 10 of 14 possessions at one point only to see Appalachian State close the game outscoring the Cyclones 37-25, but their rally fell short.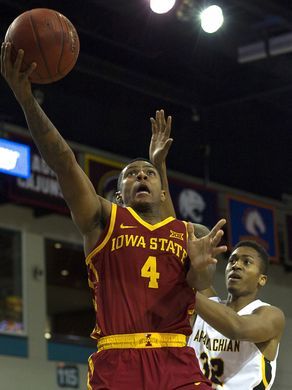 Much more efficient shooting for the Cyclones
In their opening two games, losses to Missouri and Milwaukee by a combined 33 points, Iowa State shot just 39 percent from the field. They shot 52 percent against Appalachian State, much to the delight of head coach Steve Prohm.
"I thought everything was a lot better," he said. "We've been preaching about the right way to play. We don't run a lot of sets. I don't want to walk it up and run sets. I want to move the basketball, play with great pace, cut, share the ball.
"And when we were moving the ball and not holding it, we got good action." The Cyclones also enjoyed a 44-38 edge on the boards, prompting Prohm to say "I thought we made some strides the past couple days".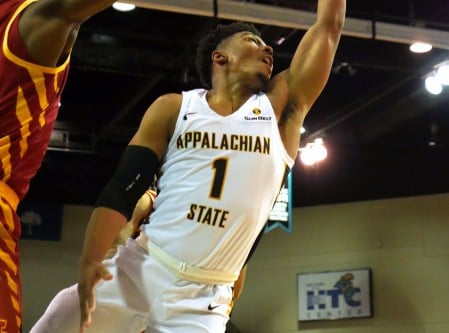 Two-man show for Mountaineers not enough
Forrest and Shabazz were spectacular, combining for 64 points on 17 of 40 from the floor and 20 of 25 from the free-throw line. The problem was the rest of the team was just 10 of 29, scoring just 34 points.
"The problem we had is when all of a sudden the ball stopped ... and we tried to go 1-on-1 with no swing of the ball," said Appalachian State head coach Jim Fox. "That's just not who we are."
He felt the offensive struggles carried over to the defensive end: "We've got to be better than we were today. I thought we went through some spells there where we tried to play as people we were not.
"And what happens is it carries over to the defensive end and we really struggled there — and our bad offense led to bad defense."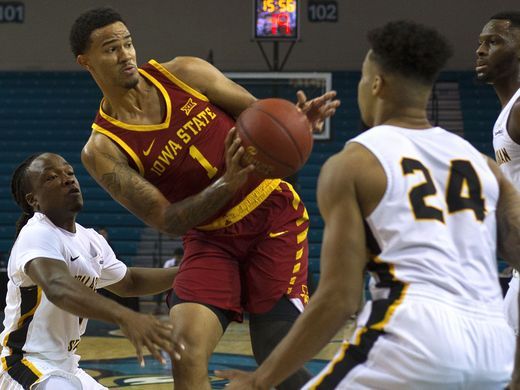 Weiler-Babb stars at point for Iowa State
Prohm had junior guard Nick Weiler-Babb play more at the point guard position and the move paid off as he registered 23 points, seven assists and seven rebounds.
"It was good setting the pace," Weiler-Babb would say after the game."For the most part we've been kind of walking it down, we've been a slow-paced team the past two games, so we had to switch that".
"It was good having the ball in my hands having to make decisions, just being able to determine what's going to happen on that play."