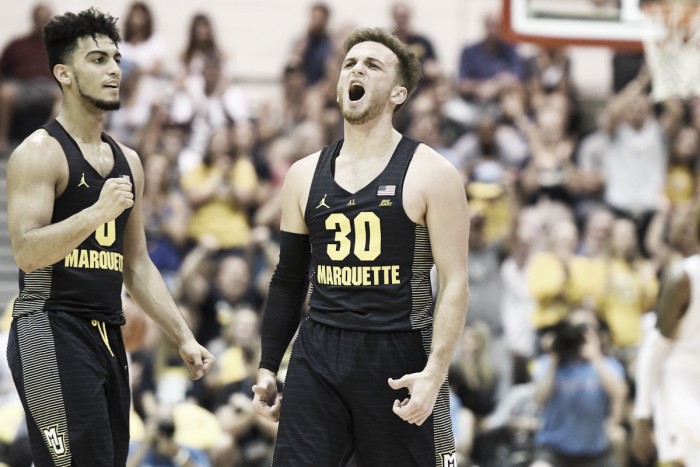 The Marquette Golden Eagles have advanced to the Maui Jim Maui Invitational semifinals with a 94-83 victory over the VCU Rams.
Marquette had three players in double figures led by Markus Howard's 22 points. Andrew Rowsey and Sam Hauser scored 20 each to power the Golden Eagles into a semifinal matchup with sixth-ranked Wichita State.
Close, exciting first half in Maui
VCU jumped out to a 10-3 lead less than three minutes into the game, but Rowsey connected on back-to-back three pointers. The former UNC Asheville guard scored 15 points in the first half, which settled into an up-tempo, back-and-forth 20 minutes.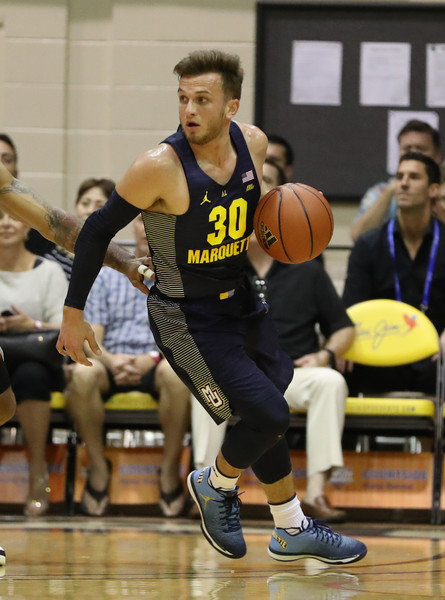 Howard, the nation's top 3-point shooter as a freshman last season, struggled in a first half filled with runs. VCU went on an early run, Marquette scored 12 straight points during a 20-5 spurt to go up eight and the Rams rallied back. The Golden Eagles led 45-44 at halftime.
Marquette does damage on the offensive boards
Both teams were sloppy with the ball in the first half, Marquette with 10 turnovers, while VCU coughed the ball up 11 times. The Golden Eagles were able to limit their turnovers to seven in the second half.
They also did damage on the offensive glass, pulling down 15 rebounds that led to 22 second-chance points. Howard, despite his cold shooting, had seven rebounds and six assists.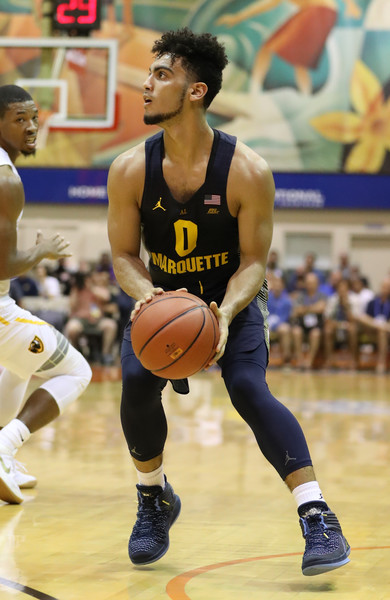 "I missed a couple shots and I can't really even think about it. I have to move on to the next play," he would say after the game."My coaches really helped me in that aspect, learning and drawing from that. Just knowing there are a lot of games to be played, so not really getting caught up on it. Knowing in the second half it's like a start-over, hit your restart button."
A pair of Howard's triples came during the decisive 8-0 run that gave Marquette the lead for good after the game was tied 51-51. Hauser also was hot after halftime, scoring 17 of his 20 points after the break and leading the Golden Eagles with nine rebounds.
Lack of rebounding costs Rams
Malik Crowfield led VCU with 17 points while Justin Tillman added 15 for the Rams, which allowed a season-high in points. Crowfield said the damage Marquette did on the offensive rebounding end "broke our spirit".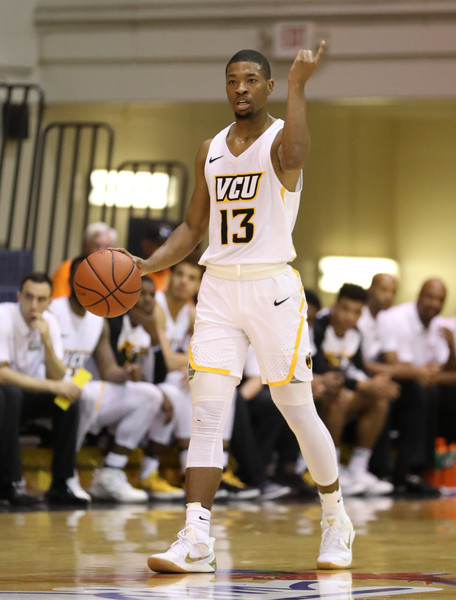 "Long shots, long rebounds," was what VCU coach Mike Rhoades said cost his team."You've got to hold your block-outs. If you can't get the rebounds, the guy you're blocking out sure can. We didn't rebound".
After forcing five turnovers in the first four minutes of the game, the Rams could only manage 12 more in the game's final 36 minutes. In a game that was statistically even in almost all other categories, this cost VCU the game.
The Rams will face California in a consolation game at 4PM Eastern time.