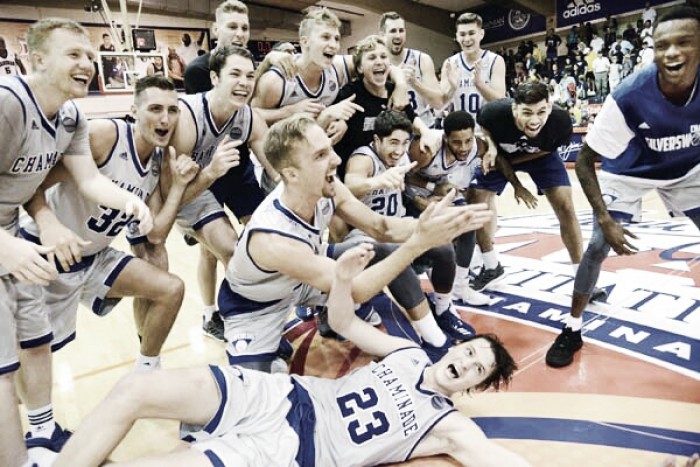 Dantley Walker scored 23 points, including seven three-pointers to power Chaminade past California 96-72 in the seventh-place game of the Maui Jim Maui Invitational.
Erik Schieve added 14 points off the bench, and Austin Pope finished with 12 points, nine assists and seven rebounds for the Silverswords, who picked up their eighth all-time win in the tournament and their first since they defeated Texas 86-73 on November 19, 2012.
Disappointing trip to Maui for Golden Bears
After blowing an 18-point lead in their quarterfinal against sixth-ranked Wichita State, Cal was hammered by VCU and now lost by 24 to the Division II Silverswords. The loss is the worst suffered by a Division I school in the tournament.
Justice Sueing scored 23 points to lead the Golden Bears while Darius McNeill added 18. Don Coleman, who averaged 23 points per game through the first two games of the tournament, was held to 11 points on 3 of 13 shooting.
"For me, in all the years that I've been coaching, I've never been so embarrassed in my life from the lack of effort from our guys," said a stunned Golden Bears coach Wyking Jones. "For me, it's about going back to the drawing board, myself and my staff, and figuring out what changes we need to make because there definitely needs to be some changes."
Complete performance by Chaminade
With Silverswords coach Eric Boivard playing an eight-man rotation, six of the eight Chaminade players scored in double figures. They hit 14 three-pointers and led by as much as 30 at one point.
"How about those Silverswords, huh?" Bovaird said. "I had the same feeling that I had against Texas. The last three, four minutes of the game seemed to go forever. You keep looking to the clock, looking to the clock".
"You think are they starting the clock on time because it doesn't appear like it's moving fast enough."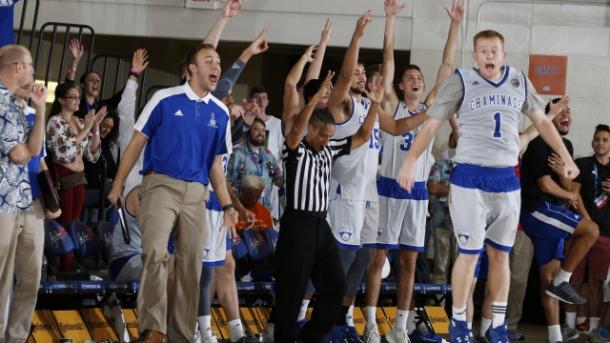 "I think (there's) about two minutes left and I think Austin scored one of his many late buckets, and I thought, man, we really did it," said Walker."I've been coming here for three years, and this is the most special moment I've had, so it's pretty awesome."
Chaminade claimed a 10-point halftime lead and shredded Cal's press after the break. The Silverswords finished shooting 55.6 percent with 22 assists against 11 turnovers.
Pope was confident they could beat Cal: "I knew going in if we played against Cal Berkeley and we played hard, I knew we could beat them, and we got it done," Pope said. "We didn't have much time to prepare, but we got it done."