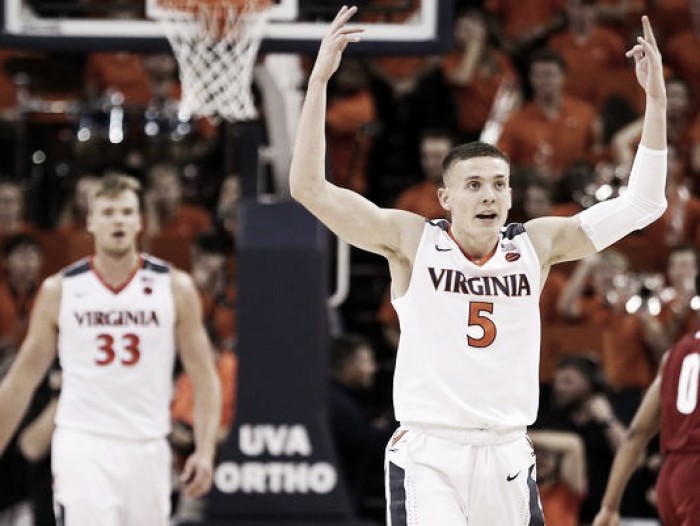 Ranked for the first time this year, Virginia showed why. The 18th-ranked Cavaliers used their trademark smothering defense to beat Wisconsin 49-37 in the Big Ten-ACC Challenge and give the ACC a 2-0 lead.
Kyle Guy and Devon Hall combined for 33 of Virginia's 49 points while holding the Badgers to just 31 percent shooting (18-41). Ethan Happ led Wisconsin (3-4) with 14 points and D'Mitrik Trice had 10.
Virginia jumps on top early, staggers into locker room with small lead
Virginia jumped to an early 12-4 lead, with Kyle Guy and Devon Hall accounting for all the scoring, and the Cavaliers led by eight on two other occasions later in the first half.
Hall scored nine of Virginia's first 16 points but picked up his second foul with 10:07 remaining and did not return for the remainder of the half.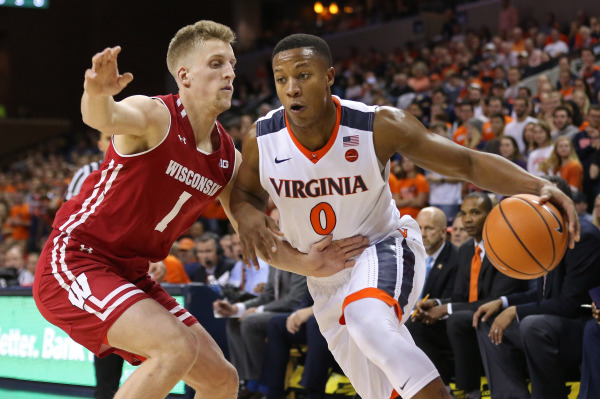 Isaiah Wilkins met the same fate when he picked up his second personal with 6:06 left in the half. Virginia had just extended its lead to 20-12 on a bucket with 7:15 left in the half and limped into halftime with a 24-20 margin.
Offensive struggles for Wisconsin all night
Averaging 75 points per game entering the contest, Wisconsin was held to less than half of that over the course of the game. The 31 percent from the field was also well off of their season average of 47.7 percent.
After one stretch where the Badgers went seven minutes without scoring a point, coach Greg Gard saw his team's deficit grow from four to 16 as Virginia went on a 12-0 run over that stretch.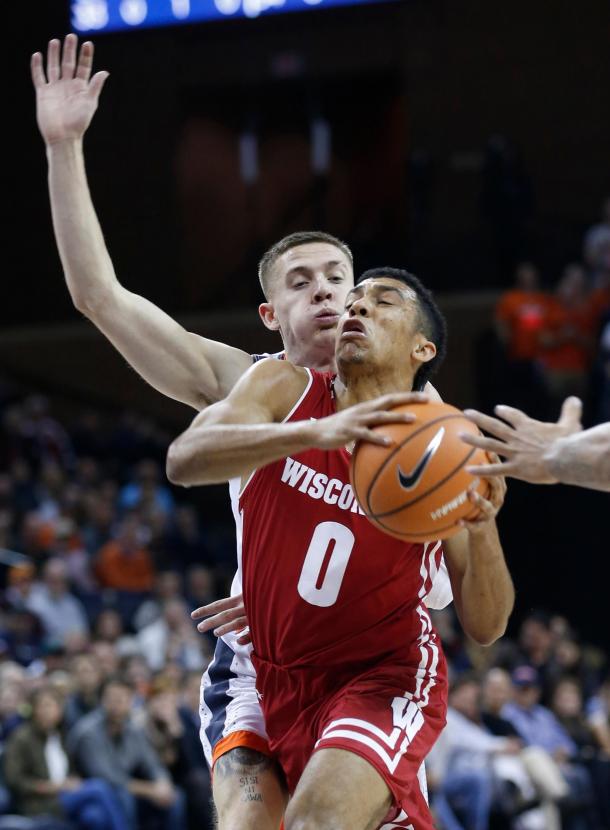 "I can't fault the effort and the energy that we played with," said the Badgers' third-year coach."But you've got to make shots against Virginia."
Wisconsin fell to 0-4 against ranked teams, having lost by ten to Xavier, five to Baylor and two to UCLA. The Badgers were in all three of those games, but were never in this one.
Happ speaks after Badgers fall below .500
After scoring six points in the first three minutes, it appeared Wisconsin may have a chance, but the aforementioned 12-0 Virginia run all but ended those chances.
Happ knows his team has to improve: "They're known for their defense," he said of Virginia. "That is the identity Wisconsin has been known for but we've got to do a better job. This young team doesn't have an identity yet.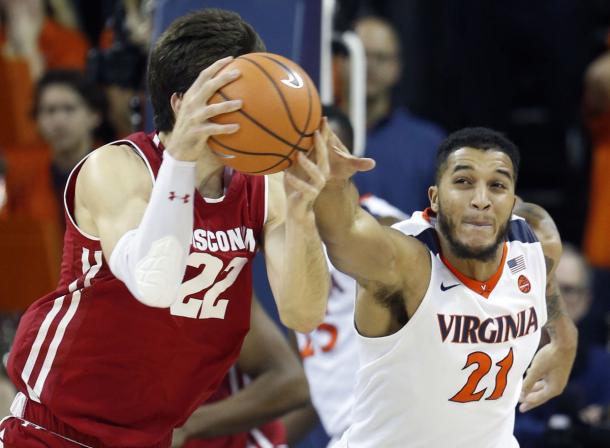 "We played pretty well on defense but it's got to be every play. That's including me. We played a pretty good defensive game. It's just that we had lapses…
"We don't have Bronson (Koenig) knocking down miracle threes or Nigel (Hayes) being there in the post.
"So it's got to take 40 minutes of almost perfect basketball against these ranked teams."
Bennett, Gard speak on low-scoring affair
Virginia coach Tony Bennett was pleased with Guy's aggressiveness: "He was getting to the rim," he said. "He's done that and not just tonight. He's deceptively creative and athletic. When your shot's not on and you can score, that showed the completeness of your game."
The Cavaliers did not attempt a free throw in the game and Bennett can't remember the last time that happened: "That's the first time in a long time that I've ever seen us not get at least one free throw".
After grabbing 14 offensive rebounds and outscoring Wisconsin 34-18 in the paint, Bennett knew how key that was: "That can break your back in a way when you're guarding and all of a sudden you've got to guard again and again.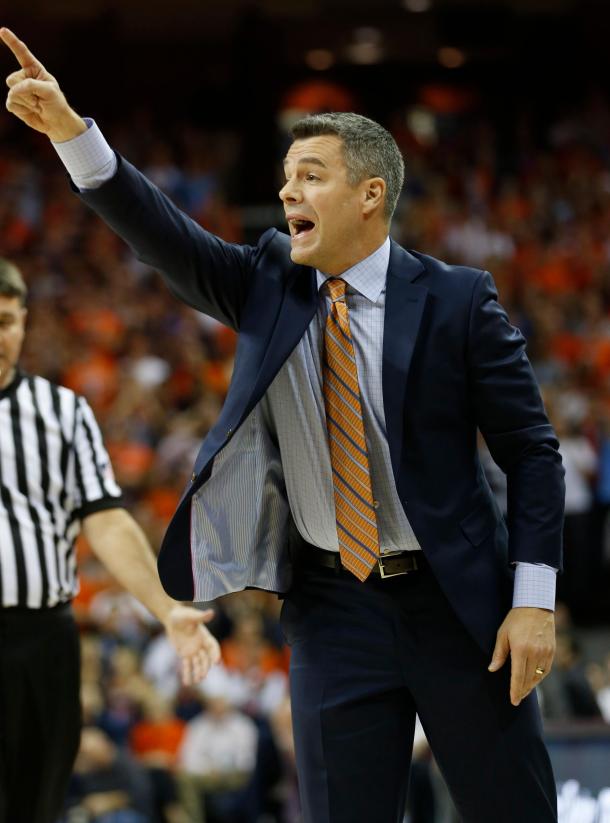 "Both teams were tired. It was a very physical game, a lot of screens set."
Gard knows how hard it is to score against the Cavaliers, especially in the paint: "they make it hard on the block with the double teams and how they rotate out of that.
"I thought we had some looks early that we needed to have go down. Then if you're not making shots, you've got to make sure you're not giving up second ones.
"There were times we had a chance to end a possession and missed a block-out or didn't complete a block-out and they were able to get another possession."