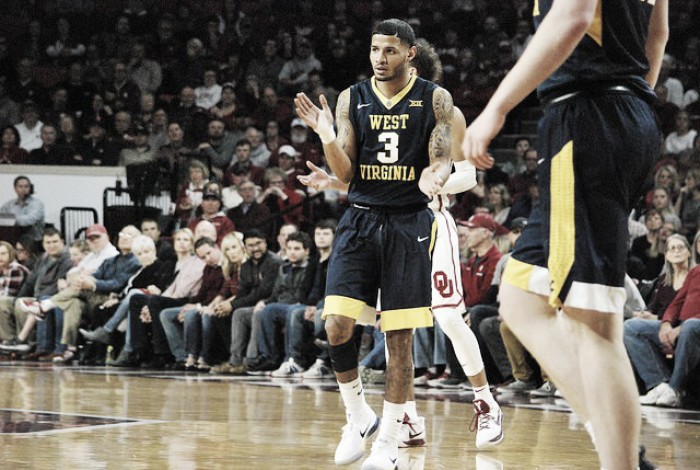 In a crucial Big 12 clash, it was 19th-ranked West Virginia getting the best of 17th-ranked Oklahoma 75-73, overcoming Sooners' star Trae Young's 32-point night.
Lamont West led the Mountaineers (18-6, 7-4) with 17 points, one of four WVU players in double figures as they claimed a season sweep over Oklahoma (16-7, 6-5) and pulled to within a half game of Texas Tech and Kansas for the conference lead.
Ill Young nearly pulls out game for Sooners
Leading the nation in scoring and assists, the Oklahoma guard was 10 of 20 from the field, including 4 of 10 from behind the three-point line and 8 of 9 from the free throw line in 36 minutes of action.
Despite not feeling well, Young offered no excuses. "You've got to play through it," he said. "I wasn't feeling very good, but I mean, I'm not going to make any excuses. It's the nature of basketball. I have to go out there and compete and give it my all."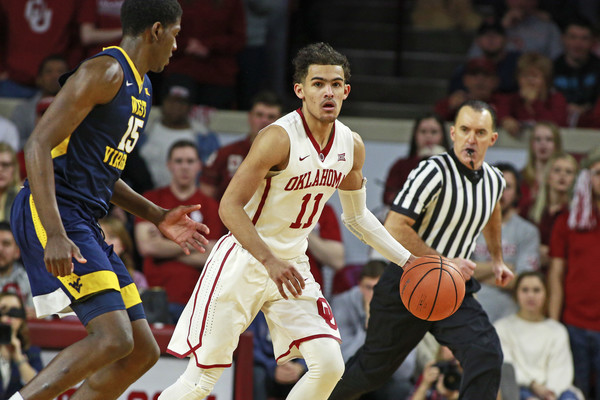 Sooners coach Lon Kruger said he had a play ready for his superstar to try and win the game, but opted not to use his last timeout: "We had the open court for Trae. I liked what we had.
"We had the timeout ready to call if we needed it but we talked about before the free throws that if Trae had the open court we wouldn't call it, and he had a good look, good open court."
Mountaineers get back to winning defensive ways
Oklahoma is averaging 97.5 points per game at home, but West Virginia's trademark pressure defense held them 24 points below their average while forcing 15 turnovers while also snapping out of a rut that saw them drop five of their last seven contests.
Mountaineers coach Bob Huggins was particularly complimentary of Jevon Carter, who had the difficult assignment of covering Young: "The guy that guarded him is pretty good. He's not going to play against anybody better than the guy who guarded him today."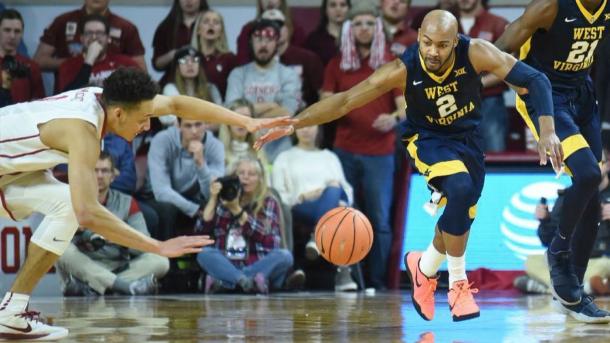 He also was happy to see a return to the type of defense his team has been playing all year: "That's how we have played all year until we got into that stretch where, for whatever reason, we quit taking chances, we quit trying to make things happen with our defense . We have got to make things happen with our defense to be successful."
West Virginia holds off late Oklahoma surge to record big road win
The Mountaineers led 50-40 at halftime after Carter sliced through the Sooners defense for a layup that beat the halftime buzzer. West Virginia was on fire in the first half, shooting 57 percent from the field and making 8 of 13 three-pointers before the break. Young scored 17 points in the first half and had just one turnover.
The Oklahoma defense held the Mountaineers scoreless for more than five minutes to start the second half and closed the deficit to 50-45. West Virginia got back on track soon after, a dunk by Sagaba Konate putting the Mountaineers back up by 11 at 58-47.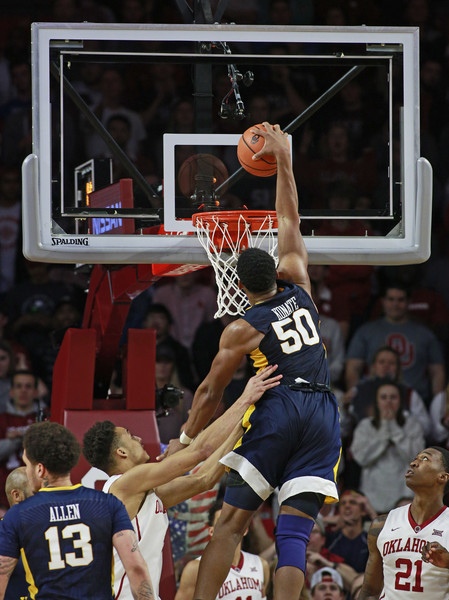 The Sooners made one last push as Young hit two 3-pointers to help cut West Virginia's lead to 63-57 midway through the second half. He made a layup that nearly hit the top of the backboard to get Oklahoma within 66-63.
With 24.3 seconds to play, Rashard Odomes made a layup to cut West Virginia's lead to 74-73. After Esa Ahmad hit one of two free throws to make the score 75-73, Oklahoma had a final possession to tie or win the game.
The Sooners struggled to get the ball upcourt and Odomes missed under duress in close in the final seconds. Ahmad and Konate each added 14 points for the Mountaineers while Carter had 10. Brady Manek was the only other Sooner in double figures with 12.