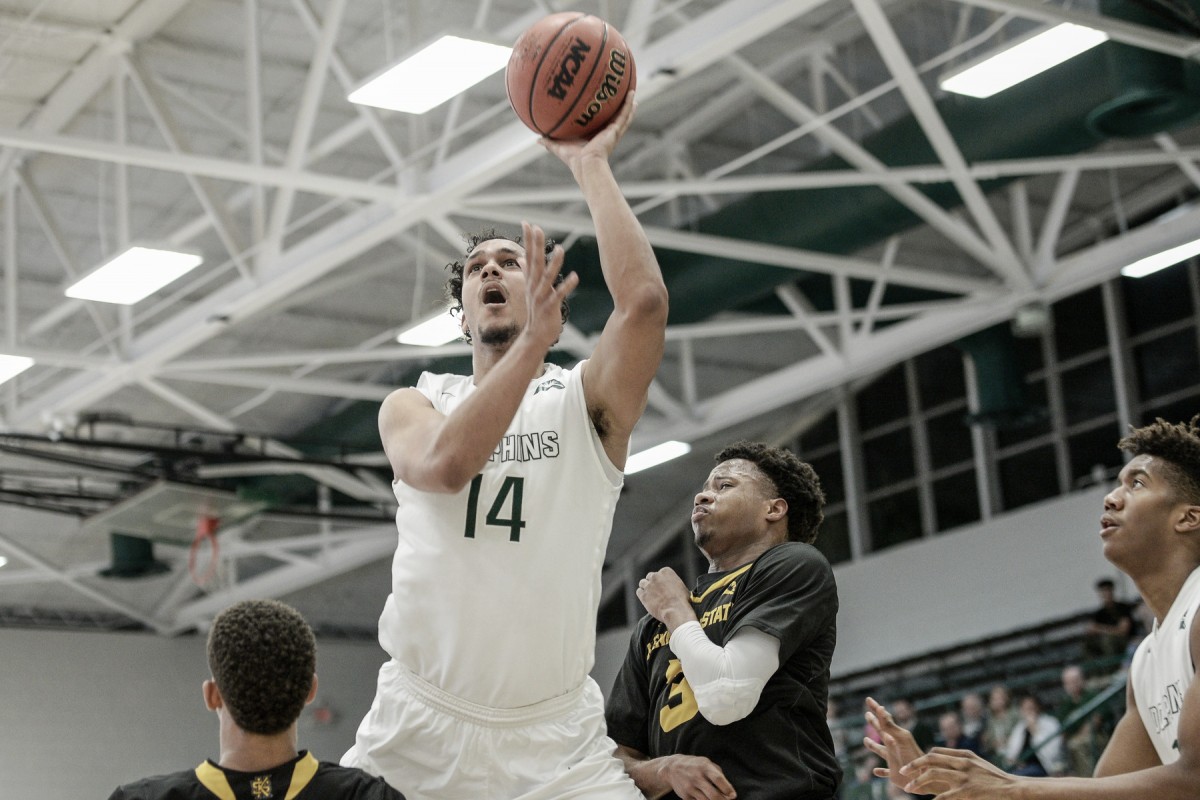 The Atlantic Sun tournament got underway yesterday with four quarterfinal games. For the most part, chalk held except for North Florida's win at NJIT. Here's a recap of the action:
Jacksonville 87, Kennesaw State 68
Jace Hogan scored a career-high 39 points to pace the third-seeded Dolphins as they won their first conference tournament game since 2011. The junior forward, a transfer from Navy, set the school record for most points in a conference tournament game and most field goals in a game (17). He scored 15 of Jacksonville's first 30 points and finished with 22 in the first half.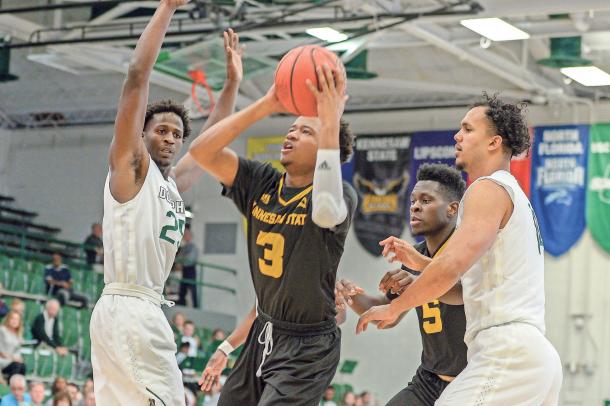 Devin Harris nearly had a triple-double for JU with 11 points, 11 rebounds and nine assists. Jalyn Hinton scored 19 on a perfect 7-of-7 from the field while James Scott led Kennesaw State (10-20) with 20 points while the Owls' best player, Nick Masterson, was held to just 14.
Florida Gulf Coast 96, South Carolina Upstate 76
Zach Johnson and Christian Terrell combined for 44 of Florida Gulf Coast's (22-10) 96 points as the Eagles won their seventh straight Atlantic Sun tournament game. Antravious Simmons chipped in with 18 points and eight rebounds.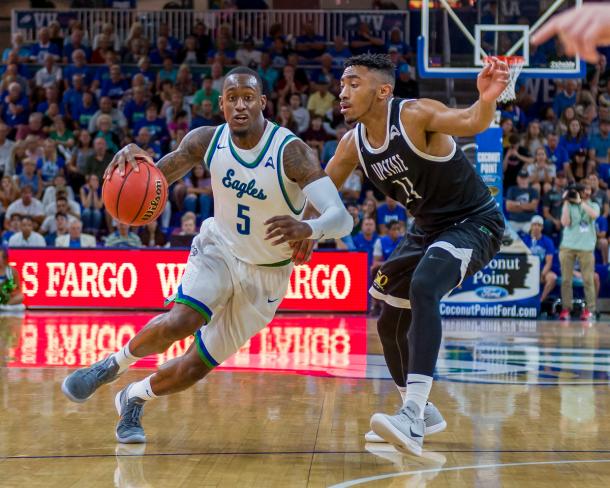 USC Upstate was led by Mike Cunningham, who netted a career-high 28 points for the Spartans. The game was close at halftime with FGCU leading 39-36, only to see Upstate grab a 42-41 lead early in the second half before pulling away midway through the second half.
The loss brings an end to USC Upstate's time in the Atlantic Sun as they will join the Big South starting on July 1.
North Florida 80, NJIT 76
It was a tale of two halves as the visiting Ospreys (14-18) scored the first 13 points of the game en route to a 39-19 halftime lead. After Noah Horchler's three-pointer made it 47-21 with 18 minutes to play, NJIT (14-16) made a furious comeback attempt.
Shyquan Gibbs capped a 9-0 run with two free throws to cut the North Florida lead to 62-58 and scored the first six points of another 9-0 run that made it a one-point lead with 19 seconds to go. Garrett Sams hit four free throws down the stretch to seal the game for UNF.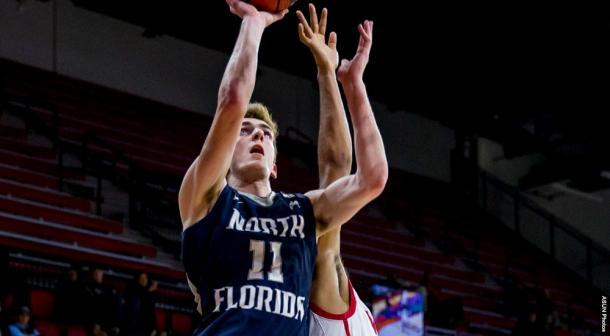 Sams led the Ospreys with 28 points while San Antonio Brinson led the Highlanders with 15 points, Donovan Greer scored 14 and Gibbs added 13.
Lipscomb 89, Stetson 73
Garrison Mathews, the Atlantic Sun's leading scorer, scored 29 points on 10 of 16 from the field to lead Lipscomb (21-9) to the Atlantic Sun semifinals for the fourth straight year. Matt Rose added 15 off of the bench on 5 of 9 from the floor, all of his attempts from behind the three-point line. Lipscomb shot 14 of 32 from beyond the arc as a team.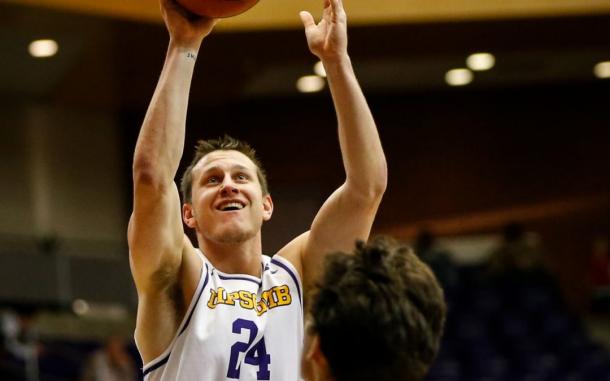 Abayomi Iyiola registered a double-double for Stetson (12-20), scoring 18 points and pulling down 10 rebounds. The Hatters were only down by one at halftime before Lipscomb pulled away. They outrebounded the Bison 39-36, but only managed 12 assists to 18 turnovers while Lipscomb had 22 assists and just 11 turnovers.
The semifinals will take place on Thursday with fifth-seeded North Florida visiting top seed Florida Gulf Coast at 7pm while third seed Jacksonville travels to play second seed Lipscomb in the other semifinal at 8pm.