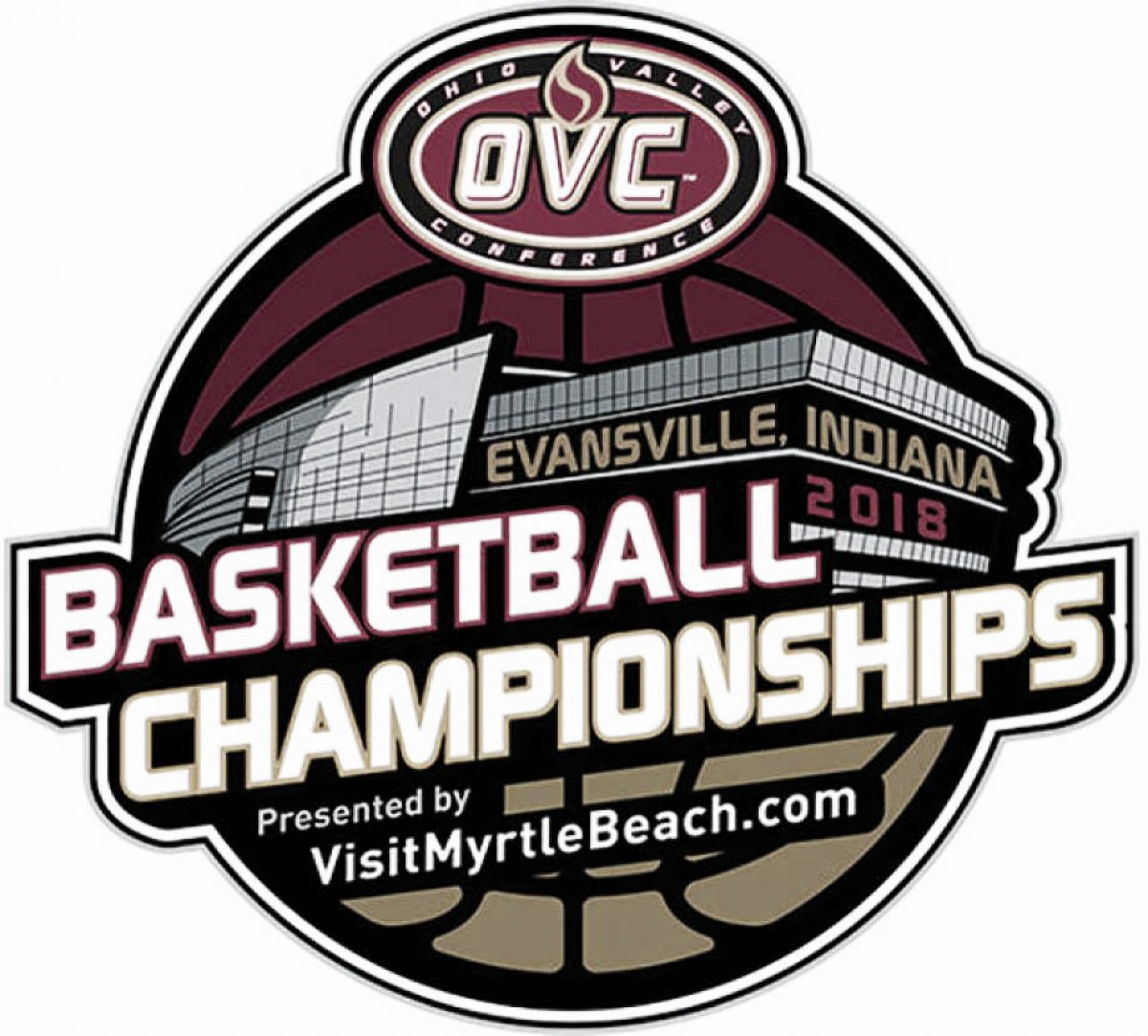 The Ohio Valley tournament begins on Wednesday as two first round games will get things started. Murray State and Belmont are once again the top two seeds and will receive a double bye into the semifinals.
With Austin Peay and defending champion Jacksonville State set to be the two challengers to the Racers and Bruins, here's how we think things will shake out in Evansville this weekend:
Murray State, Belmont dominate the conference once again
it's become a familiar theme in the OVC with the Racers and Bruins occupying the top two spots in one form or another. Before scrapping the two-division format, Belmont had won the East division in all five of it's seasons in the league while Murray State has won at least a share of the regular-season title in seven of the last nine seasons.
The Racers main weapon is the conference's leading scorer, Jonathan Stark. The senior is averaging 217. points per game, 4.0 assists per game and 2.8 rebounds per game while shooting 47 percent from the field, 42 percent from the three-point line and 89 percent from the free-throw line. He was named OVC Player of the Year for his brilliant season.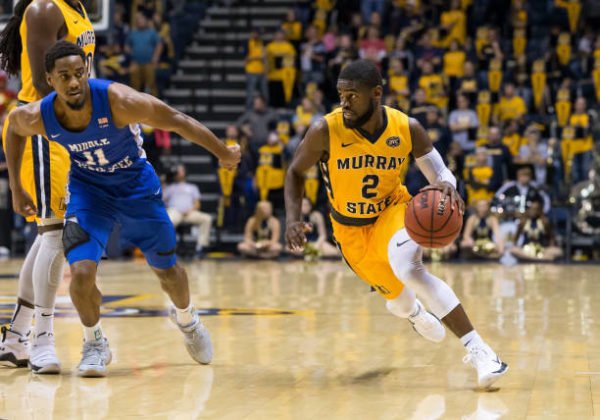 Belmont counters with the one-two punch of Dylan Windler and Amanze Egekeze. Windler does it from all areas, averaging 17.6 ppg while leading the league in rebounding (9.7) and averaging 2.7 assists per game as well as 56 percent from the floor and 42 percent from deep. Egekeze is not far behind with 16.6 points per game, 6.3 rebounds per game and is a solid veteran as a secondary scoring option to compliment Windler.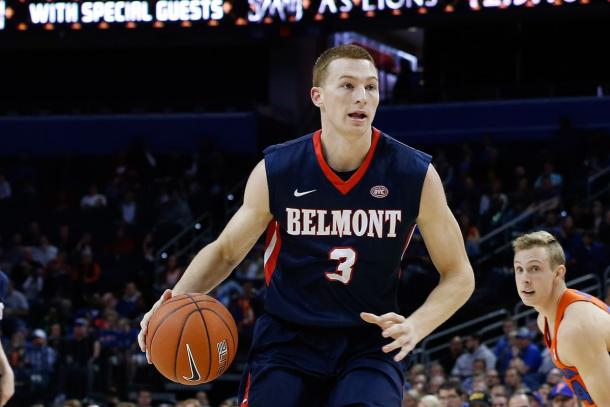 Austin Peay, Jacksonville State dangerous underdogs
It's been a nice bounce-back season for third seed Austin Peay as they are under the leadership of first-year coach Matt Figger, taking over for the legendary Dave Loos. The Governors are led by a pair of OVC-first team members in Terry Taylor, averaging 15.2 ppg and 7.9 rpg while connecting on 44% of his threes and Averyl Ugba, averaging 15.0 ppg and 8.1 rpg after transferring from Grambling State.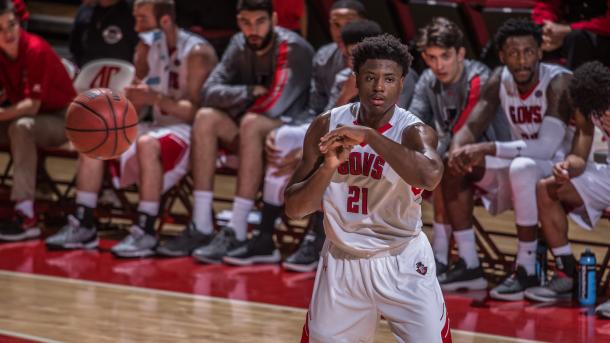 Defending champion Jacksonville State enjoyed a magical run through the OVC tournament last year, winning their first conference title and reaching the NCAA's. Seeded fourth this year, the Gamecocks are led again by senior Malcolm Drumwright with averages of 12.9 points, 3.5 assists, 2.3 rebounds per game and OVC all-newcomer Jason Burnell.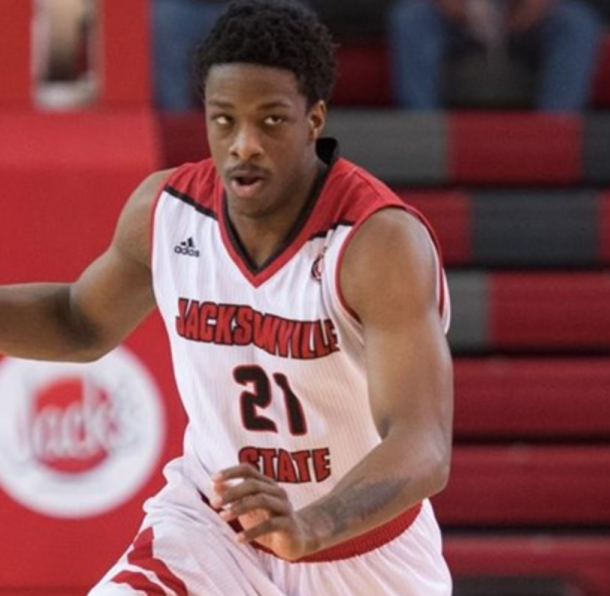 Who will win the tournament?
This is not a lock for Murray State and Belmont. Although they've been by far the two best teams in the OVC all year, Austin Peay is having a surprisingly good season, similar to Jacksonville State last year (both were picked to finish last in the conference). Taylor and Ugba can get hot to help the Governors pull a few surprises.
Jacksonville State beat Belmont in the semifinals last year and has also gotten the better of the Bruins twice this year. With a better team this year plus Drumwright still around after leading the Gamecocks to the conference title, it wouldn't shock anyone if they were playing on Saturday night.
With all of that being said, it feels like a year for Murray State and Belmont to meet up in the final, the third time in the five years the Racers and Bruins have squared off with an NCAA bid on the line. Both games were classics: Belmont winning 70-68 in 2013 and 88-87 in 2015. This feels like a high-scoring tournament and although Windler should dominate down low, guards win in March on mid-major teams.
Stark is a senior and he won't be denied a chance to finally play in the NCAA Tournament. In what will be a third epic final between these two powerhouses, Murray State finally gets over the hump against Rick Byrd's squad and reaches the field of 68.
Prediction: Murray State defeats Belmont in a thrilling final
Tournament schedule (all times Central)
The tournament will be played at the Ford Center in Evansville for the first time after having been contested in Nashville for 23 of the past 24 years. The top two seeds receive double byes into the semifinals, the third and fourth seeds get a single bye into the quarterfinals while seeds five through eight play in the first round.
First Round (February 28)
#8 SIU-Edwardsville vs #5 Tennessee Tech, 6:30PM (OVC Digital Network)
#7 Eastern Illinois vs #6 Tennessee State, 8:30PM (OVC Digital Network)
Quarterfinals (March 1)
SIU-Edwardsville/Tennessee Tech vs #4 Jacksonville State, 6:30PM (OVC Digital Network)
Eastern Illinois/Tennessee State vs #3 Austin Peay, 8:30PM (OVC Digital Network)
Semifinals (March 2)
SIU-Edwardsville/Tennessee Tech/Jacksonville State vs #1 Murray State, 7PM (ESPNU)
Eastern Illinois/Tennessee State/Austin Peay vs #2 Belmont, 9PM (ESPNU)
Final (March 3)
The championship game will be at 7PM on ESPN. The winner receives the first automatic bid to the NCAA Tournament.