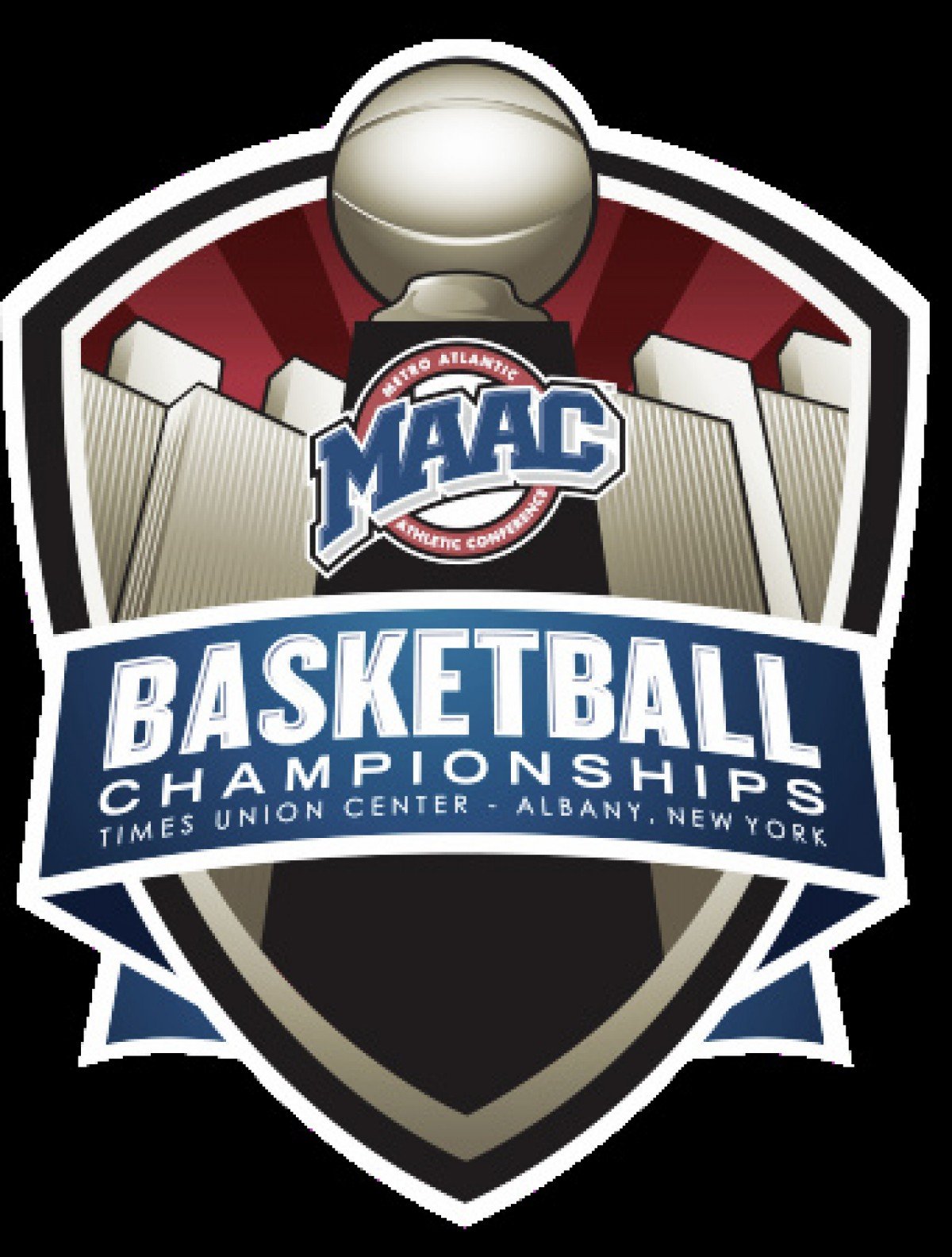 The Metro Atlantic Athletic conference tournament kicks off Friday in Albany with a pair of surprises at the top of the league as Rider and Canisius finished with identical 15-3 records, the Broncs winning a tiebreaker to clinch the top seed in Albany.
With other surprises such as Niagara (for how high they finished) and Iona (for how low they finished compared to their usual standards), it's set to be an exciting four days in upstate new York as we attempt to tell you who will come out on top.
Rider, Canisius battle to the end, share conference title
The Broncs were a very well-balanced team with five players averaging in double figures, led by Dimencio Vaughn (16.1 points, 6.6 rebounds per game). The freshman has recovered from an ACL tear that forced him to miss the first nine games of the season and has shown the ability to score from anywhere on the court and has help in the form of Jordan Allen (13.6 ppg), Frederick Scott (13.0 ppg), Stevie Jordan (12.6 ppg) and Tyere Marshall (10.0 ppg).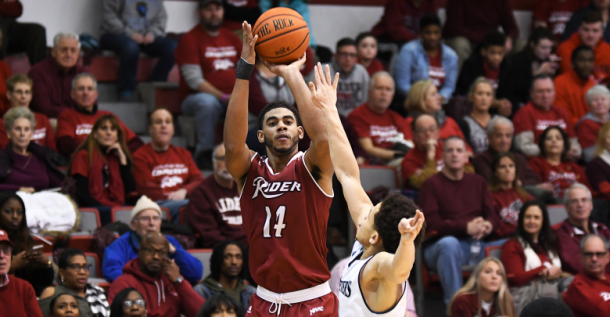 Canisius had their best season in years and that's due to a tremendous inside-outside combination of senior forward Jermaine Crumpton and sophomore guard Isaiah Reese. Crumpton is averaging 16.9 points and 5.2 rebounds per game while shooting 48.6 percent from the field and 81.3 percent from the free-throw line.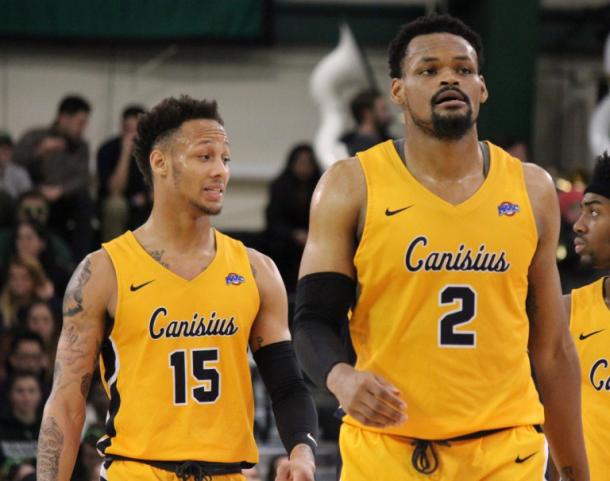 Reese has similar numbers, posting 16.8 points, 5.7 rebounds and 4.8 assists per game while hitting on 46.4 percent of shots from the floor and 87.5 percent from the charity stripe. Throw in Takal Molson with his 12.6 points per game and nearly 39 percent from beyond the arc and it's not hard to see why the Golden Griffins had such an outstanding season.
Niagara, Iona set to challenge top two
The biggest threats to Rider and Canisius are third seed Niagara and fourth seed Iona. The Purple Eagles defied expectations by posting a 12-6 league mark and have two players capable of carrying them to the NCAA Tournament in Khalil Dukes and Matt Scott. Dukes, a transfer from USC is averaging 21.1 points and 3.3 assists per game while Scott is putting up 19.5 points and 7.4 rebounds per game. With this kind of veteran leadership, the Purple Eagles have exactly what you need this time of year.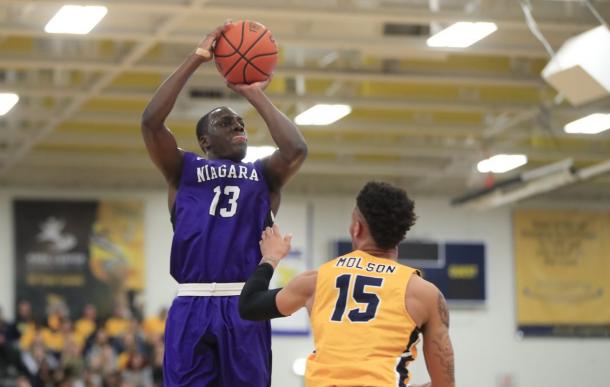 Iona is in an unfamiliar spot: fourth in the standings. Losing star big man Jordan Washington to graduation is the biggest reason for the Gaels dropoff, but they are not a team to be taken lightly. Seeking their fifth NCAA bid under coach Tim Cluess, the leader is Rickey McGill, whose well-rounded season saw him post averages of 14.5 points, 5.6 assists and 4.1 rebounds per game as well as 46.4 percent from the floor and 39.2 percent from beyond the arc.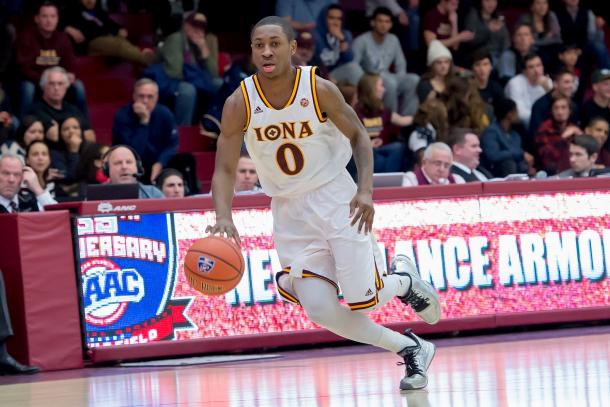 Who will win the tournament?
This promises to be one of the most exciting, competitive conference tournaments in the country. Rider and Canisius are deservedly the co-favorites after such stellar seasons while Niagara and Iona are rightfully viewed as legitimate darkhorses to win the championship.
The talent on display from the top four teans combined with the fact that three of them (Canisius being the exception) like to get up-and-down the floor and score plus the league's best rivalry in Iona and Manhattan being played in the quarterfinals makes the events in Albany all the more entertaining.
If everything goes according to plan, Rider and Iona would play in one semifinal while Niagara and Canisius would face off in the other semifinal.
The determining factor will be Rider's balance on offense and ability to play defense, something the other three teams cannot claim to do. The MAAC will have a dangerous and worthy representative come tournament time no matter who wins, but I think the Broncs will prevail and earn their first NCAA Tournament berth in 25 years.
Prediction: Rider defeats Canisius in the final
Tournament schedule (all times Eastern)
All games will be played at the Times Union Center in Albany.
First Round (March 1)
#9 Saint Peter's vs #8 Monmouth, 5PM (ESPN3)
#10 Siena vs #7 Quinnipiac, 7PM (ESPN3)
#11 Marist vs #6 Fairfield, 9PM (ESPN3)
Quarterfinals (March 2)
Saint Peter's/Monmouth vs #1 Rider, 7PM (ESPN3)
Siena/Quinnipiac vs #2 Canisius, 9:30PM (ESPN3)
Quarterfinals (March 3)
Marist/Fairfield vs #3 Niagara, 7PM (ESPN3)
#5 Manhattan vs #4 Iona, 9:30PM (ESPN3)
Semifinals (March 4)
7PM (ESPN) and 9:30PM (ESPNU)
Final (March 5)
at Albany, 7PM (ESPN2)