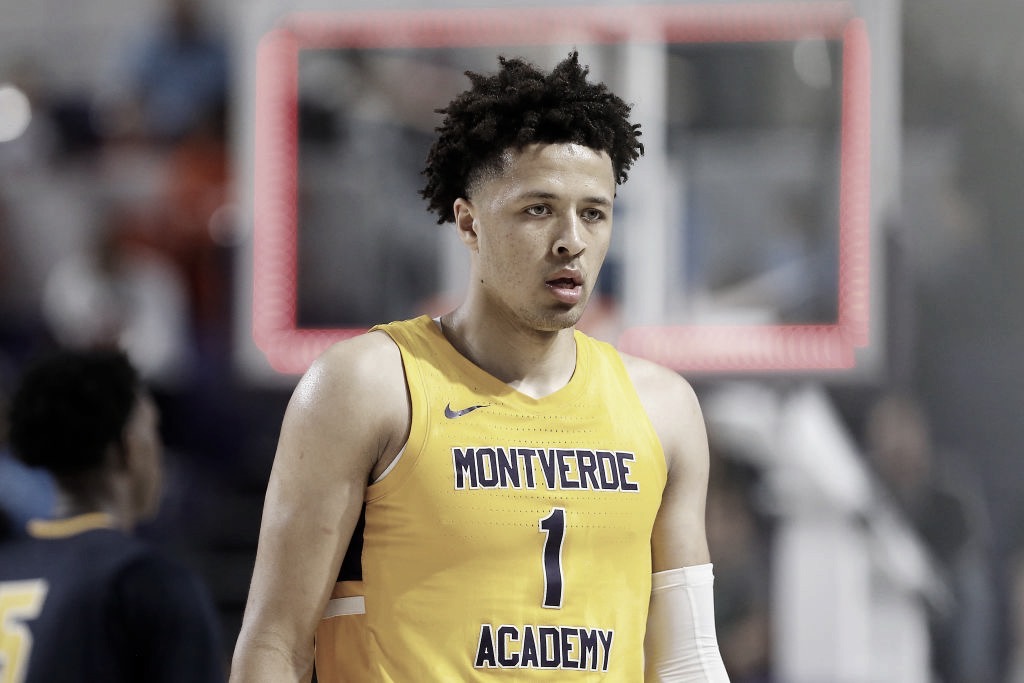 Despite suffering a one year playoff ban by the NCAA among other regulations, the potential No. 1 pick in the 2021 NBA Draft, Cade Cunningham will stay with the Oklahoma State Cowboys.
The incoming freshman posted a video on his social media making it official.
Unswerving in allegiance. pic.twitter.com/tuhcIWhTWh

— Cade Cunningham (@CadeCunningham_) June 22, 2020
Jeff Goodman from ESPN, reported that Cunningham never seriously considered the G-League program, and even turned out the $500K offer twice.
"Early on, I thought about the options. But as time went on, I realized I didn't want to play for anyone else." Cunningham told Goodman. "The national championship is what I have always dreamed of, but at the end of the day I committed to Coach Boynton. I wasn't going to play for anyone else. Loyalty was more important to me than everything else."
The Arlington-Born is currently ranked No. 2 in the ESPN 100, and rejected offers from Florida, Kentucky, North Carolina and Washington during his time at Montverde to play for the Cowboys.