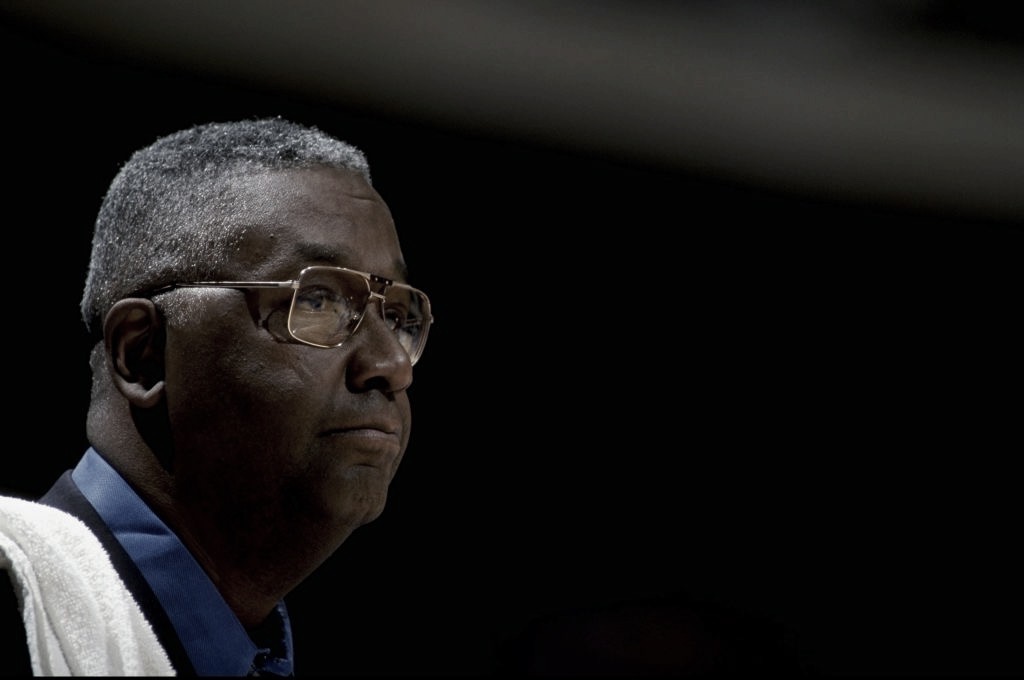 More devastating news keep shocking the world in 2020. Former Georgetown Hoyas coach John Thompson has died at age 78, according to friends and family.
Georgetown released a statement on behalf of the Thompson family.
Today, we mourn the loss of inspirational leader and legendary coach John R. Thompson Jr. (1941 - 2020), whose contributions on and off the court will forever be felt on our campus and around the world. Because he stood tall, so too have countless others. pic.twitter.com/DhOTbNGVhD

— Georgetown Univ. (@Georgetown) August 31, 2020
Thompson was the first African-American head coach to win a major collegiate championship in 1984. He also won the National Coach of the Year award three times and led the Hoyas to seven Big East Tournament Championships.
His coaching legacy includes the recruitment and development of four players in the Naismith Memorial Basketball Hall of Fame: Patrick Ewing, Alonzo Mourning, Dikembe Mutombo and Allen Iverson.
During Allen Iverson's HOF speech, he credited Thompson as his mentor and thanked him for saving his life.
Thanks For Saving My Life Coach. I'm going to miss you, but I'm sure that you are looking down on us with a big smile. I would give anything just for one more phone call from you only to hear you say, "Hey MF", then we would talk about everything except basketball....... pic.twitter.com/03yj4gZv5q

— Allen Iverson (@alleniverson) August 31, 2020
"May you always Rest in Paradise, where there is no pain or suffering. I will always see your face in my mind, hoping that I made you proud. Your Prodigal Son," he added.
Dikembe Mutombo, who played for Thompson at Georgetown from 1988 to 1991, also honored his college coach in an Instagram post, calling him a "mentor, great teacher, hero and a father figure."