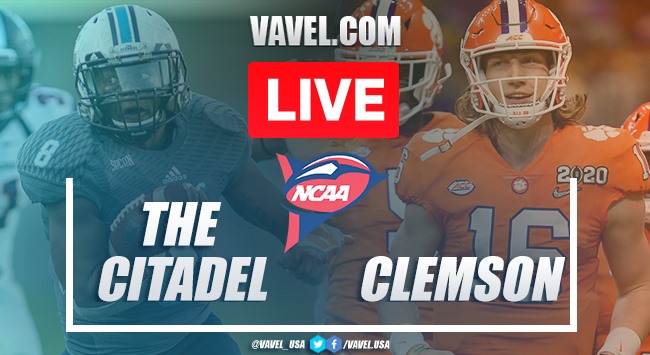 Farewell!
Post-Game Press Confrence
Post-game Press Conferences Coming Up Soon
49-0 Clemson- Final
Second Half Underway!
Halftime
49-0 Clemson
42-0 Clemson
35-0 Clemson
28-0 Clemson
21-0 Clemson
14-0 Clemson
7-0 Clemson
Kickoff!
Coin Toss
Almost gametime!
Warmups are underway
Gametime!
It's gameday!
Come back at game time!
Clemson Tigers: Team news
The Citadel Bulldogs: Team news
What to expect today?
How to watch The Citadel Bulldogs vs. Clemson Tigers Live TV and Stream
Kick-off time
Welcome!