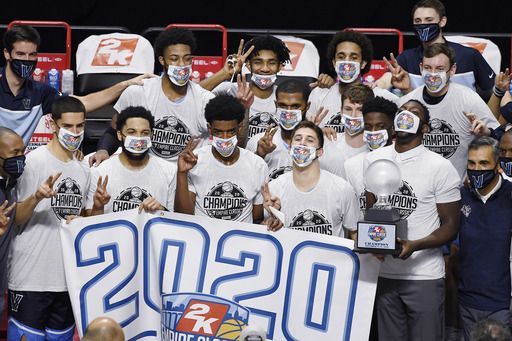 The third-ranked Villanova Wildcats are the champions of the 2K Empire Classic after defeating the 18th-ranked Arizona State Sun Devils 83-74 in Uncasville, Connecticut.
Jeremiah Robinson-Earl scored a career-high 28 points on 11 of 18 from the field and grabbed eight rebounds to pace Villanova. Justin Moore added 16 points and 12 rebounds for the 2-0 Wildcats.
Josh Christopher led Arizona State (1-1) with 28 points while Alonzo Verge Jr. added 22. Star Remy Martin was held to just five points on 2 of 10 shooting, taking just two shots in the second half and missing both.
Villanova withstands challenge from Arizona State to take 2K title
The Wildcats dominated on the glass, outrebounding the Sun Devils 43-27. A close game over the first 14 1/2 half minutes saw Villanova, who led just 31-29 after Martin nailed a three, end the first half on a 10-2 run to take a 41-32 lead into halftime.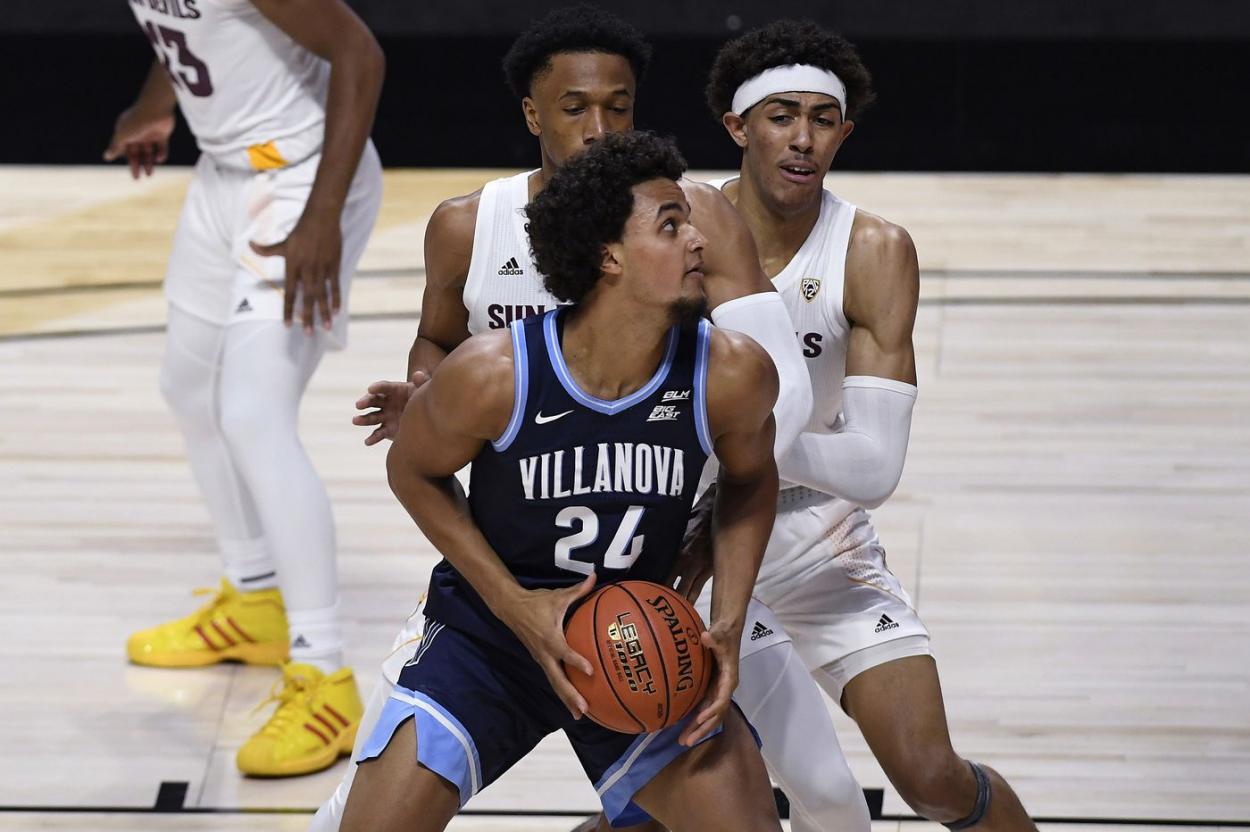 After Arizona State cut the lead to 41-38 on a three by Marcus Bagley, Robinson-Earl capped an 8-0 run with a triple of his own. They stretched it to 66-49 on a three by Caleb Daniels before Verge nailed a jumper to cut it to 70-60.
Daniels and Justin Moore scored 12 of the Wildcats' final 13 points as Arizona State made the final score appear closer than it really was.
"He (Robinson-Earl) wanted to be in that role last year and he just wasn't there yet", said Wildcats head coach Jay Wright. "He did all the dirty work last year and he still does the dirty work. But, I think he has developed."
For his part, Robinson-Earl stated "we're kind of a new team in a way with Saddiq (Bey) leaving. Guys from last year are getting new roles, so we're just learning as we're going."