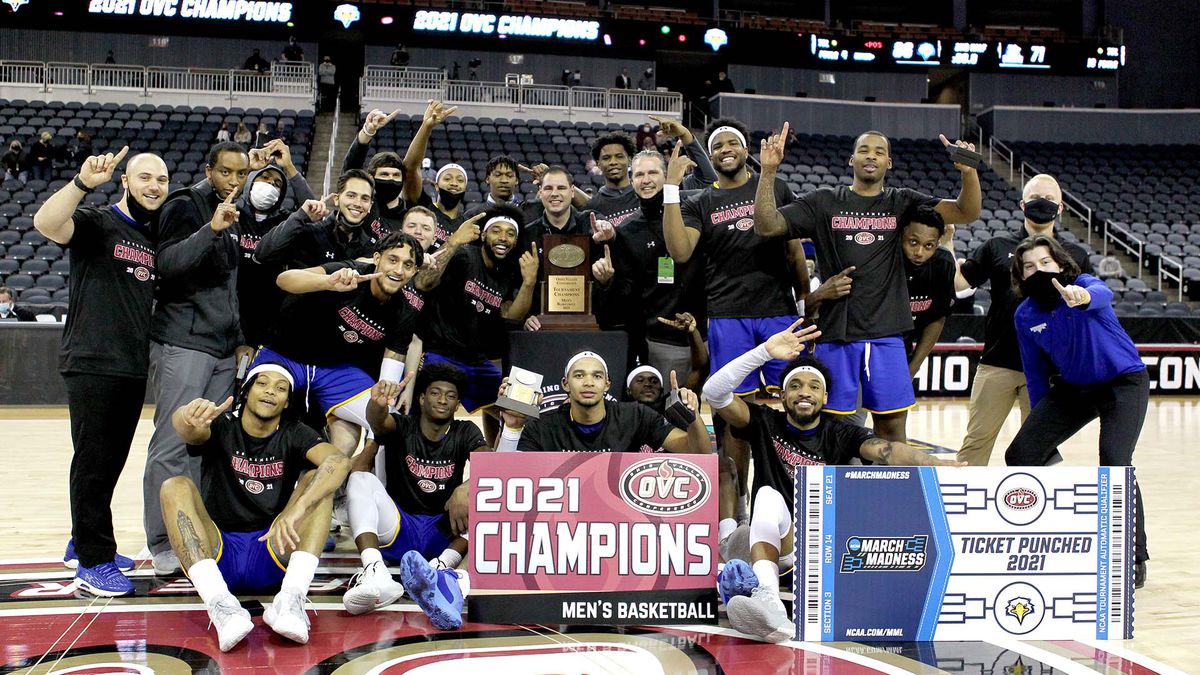 Morehead State became the second team to clinch a berth in the NCAA Tournament as they led wire-to-wire in an 86-71 victory over Belmont Bruins in the Ohio Valley Conference championship game.
In a matchup between the top two seeds in the conference, the Eagles shot 54 percent from the field and outrebounded the Bruins 38-28 to reach the field of 68 for the first time since 2011.
Johni Broome scored 27 points on 12-of-19 shooting and grabbed 12 rebounds to pace Morehead State (23-7) while Skylear Potter also had a double-double with 22 points and 13 rebounds.
Nick Muszynski led Belmont (27-4) with 23 points, Luke Smith added 15 and Grayson Murphy chipped in with 13 points, eight rebounds and eight assists.
Morehead State clinches NCAA bid behind dominant performance
One of Belmont's best players, Ben Sheppard, picked up his second foul just 1:49 into the game, a key loss for the Bruins as he would be missed on the defensive end, Morehead State making five of their first six field goals from deep.
Smith and Caleb Hollander kept Belmont in the contest trailing only 26-24 before Morehead State went on a 10-0 run capped by a layup from Jaylen Sebree to put the Eagles ahead 38-26 and they would take a 43-32 lead into halftime.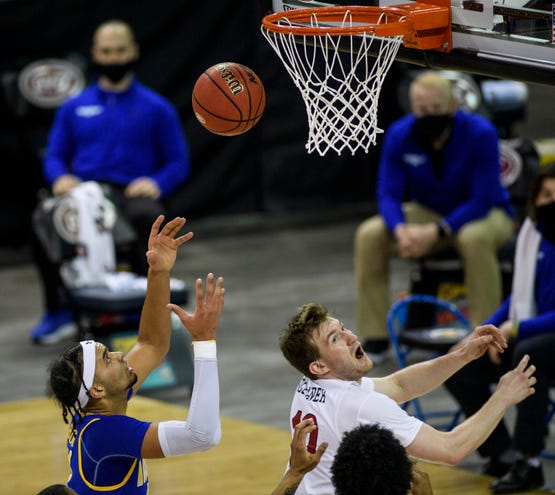 A Smith three-pointer and Muszynski conventional three-point play cut the Morehead State lead to 50-38 with 16:39 left to play, but Broome and Potter were key in a 7-0 run that stretched the margin back to 19.
The Eagles pushed their advantage to 23 when James Baker made a layup with 4:39 remaining and although Belmont went on a 13-2 run to cut it to 79-67 on a Smith field goal, they couldn't get any closer as Morehead State celebrated their fifth OVC tournament title.
"It's an honor to win this league", said Eagles coach Preston Spradlin. "We have an unbelievable conference. It's a high-level basketball league. I wish it got more national recognition than it does.
"Our pregame speech was 'we are better this Saturday than we were last Saturday (when they beat Belmont in overtime). Let's go out. Let's prove it. Those guys played unbelievable tonight."
Belmont head coach Casey Alexander admitted there was nothing his team could do to disrupt the Morehead State attack.
"We never did find something to change the mojo. It's one of those games where we will throw our hands up and say 'What are we going to do about that?' They had an answer every time.