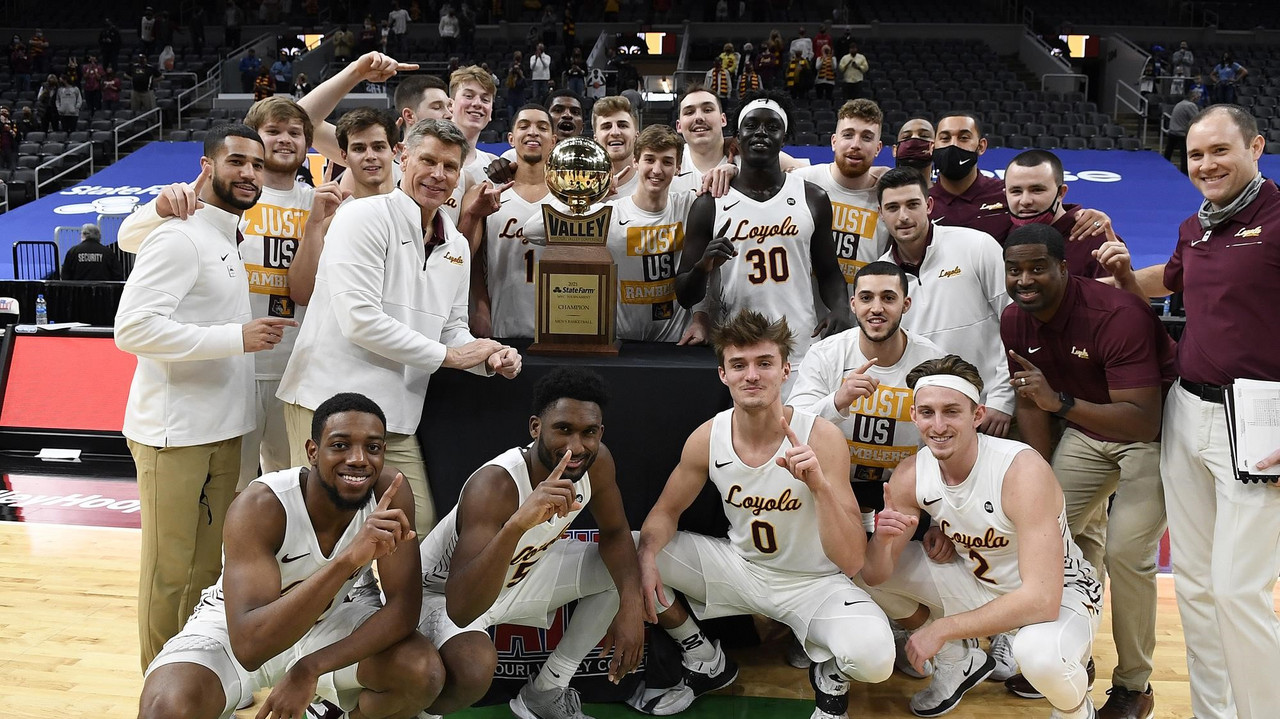 Loyola-Chicago is back in the NCAA Tournament after defeating Drake 75-65 in the Missouri Valley conference championship game.
The Ramblers are in the field of 68 for the first time since their magical run to the Final Four in 2018 while the Bulldogs, with a 25-4 record, will wait to see if they receive an at-large bid on Sunday.
Cameron Krutwig led Loyola (24-4) with 20 points and eight rebounds while Braden Norris also tallied 20. D.J. Wilkins and Tremell Murphy paced Drake (23-4) with 20 points each.
The Ramblers shot 59.1 percent from the field and connected on 10 of 19 from three-point range.
Ramblers return to field of 68 with victory over Bulldogs
In a game of runs, Loyola went on a 10-0 run, capped by a three-point play from Jacob Hutson to give the Ramblers a 14-7 lead with 11:34 left in the first half.
A technical foul on Keith Clemons seemed to ignite the top seed and Loyola scored six unanswered points to take their first double-digit lead of the game at 24-14.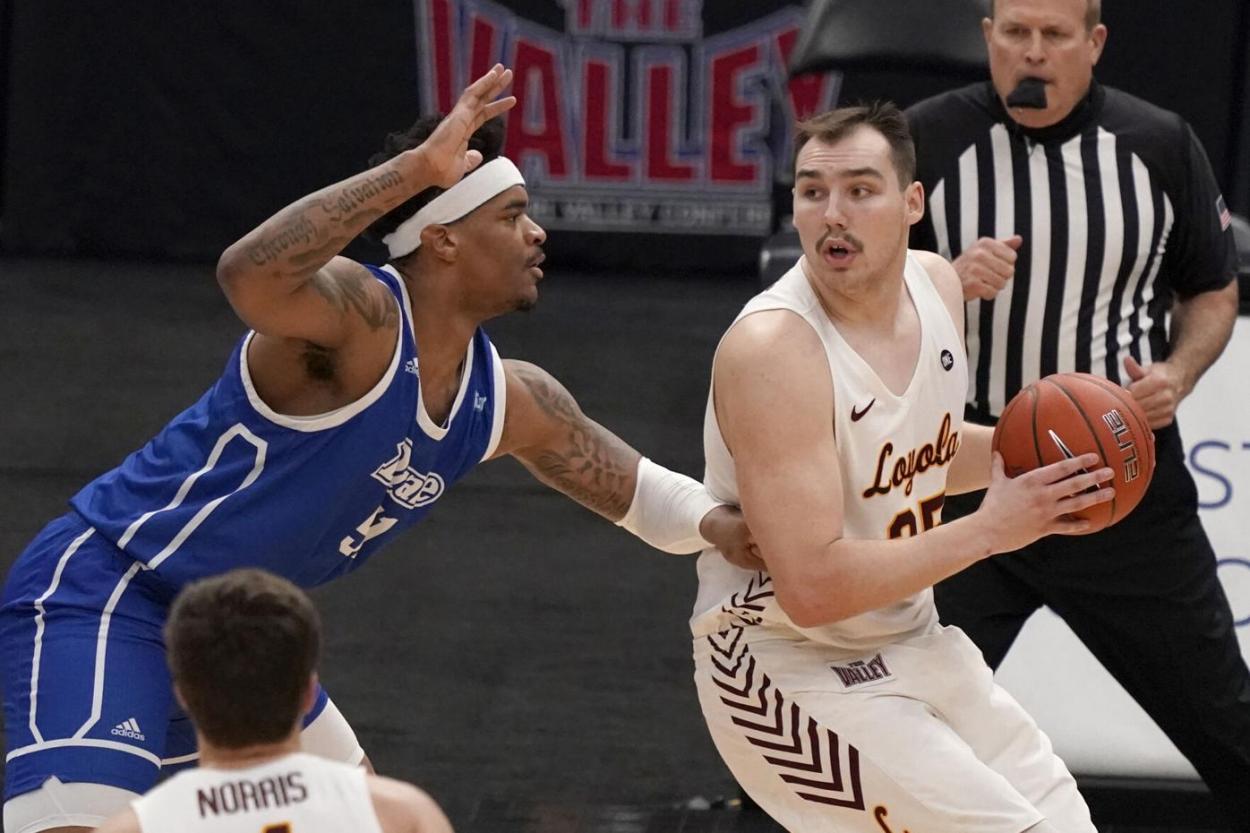 Drake responded with a 10-0 run to tie the game only to see Loyola go on a 10-2 spurt, with Norris and Tate Hall nailing triples to make it 34-26 Ramblers.
The Bulldogs responded again with five straight points, but a basket by Hutson sent Loyola into the locker room with a 36-31 advantage. The Ramblers shot 63 percent from the field in the opening 20 minutes.
A 17-6 run by Loyola to open the second half, keyed some more good long-range shooting, gave the Ramblers their largest lead of the game at 53-37, but an 11-3 run by Drake cut the lead to 56-48.
Norris' fifth three-pointer of the game stretched the lead back out to 65-52, but the Bulldogs mounted one final charge, closing the gap to 71-65 before Loyola iced the game with late free throws.