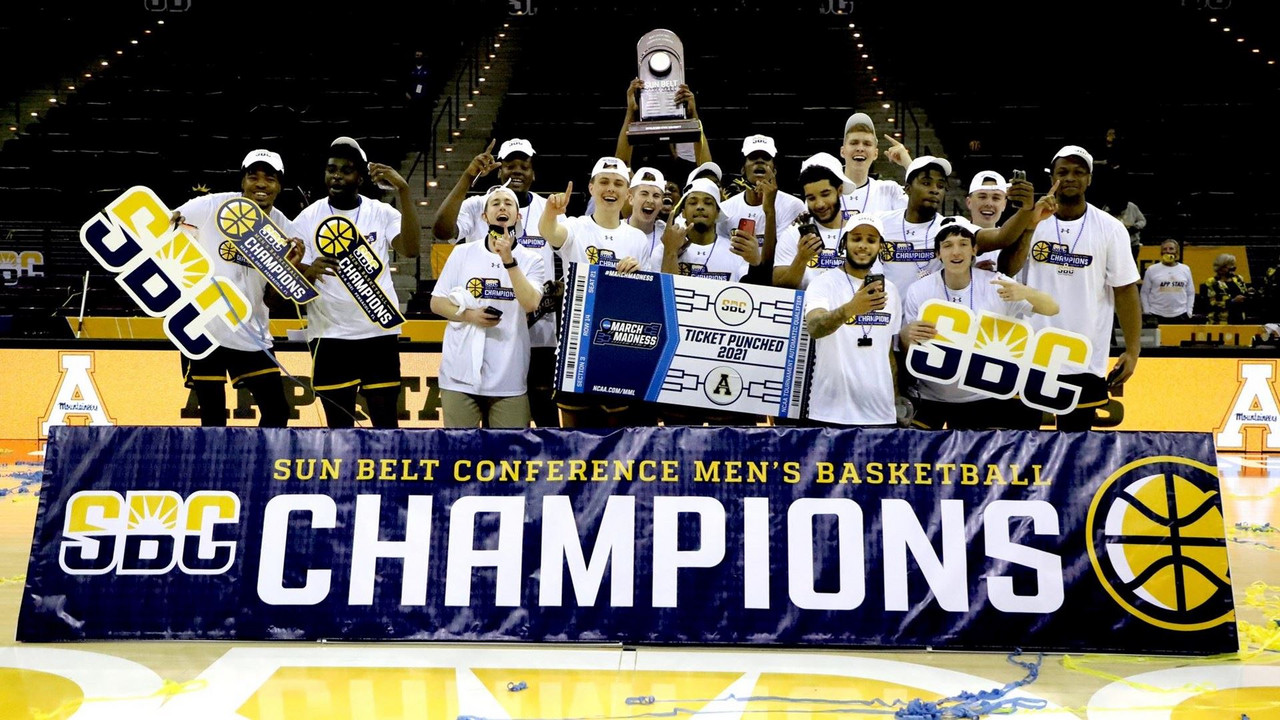 Appalachian State is headed back to the NCAA Tournament for the first time since 2000 after completing an impressive run with an 80-73 win over Georgia State in the Sun Belt Conference championship game.
Michael Almonacy was named Most Outstanding Player of the tournament after going for a career-high 32 points to lead the Mountaineers (17-11). Adrian Delph added 22 and Justin Forrest 15 as Appalachian State won four games in four days to take home their first Sun Belt tournament championship.
Kane Williams led Georgia State (16-6) with 18 points while Evan Johnson added 14 as the Panthers were seeking their fourth NCAA appearance in the last six years.
Appalachian State was the underdog in all four games, defeating preseason favorite Little Rock in the first round, back-to-back overtime victories over regular-season champion Texas State and Coastal Carolina before upsetting Georgia State in the final.
Appalachian State rides hot hand of Almonacy to NCAA's
Both teams traded 9-0 runs early in the game with Georgia State emerging with a 19-14 advantage with 11:20 left in the first half. Justin Roberts capped a 6-0 run with a layup to give the Panthers a 34-27 lead.
Georgia State take a 37-35 lead at halftime went in favor of Appalachian State as Almonacy drained a triple to put the Mountaineers up 43-41 with 15:10 left, a lead they would never relinquish.
Appalachian State went a 6-0 run to go ahead 52-43 and an Almonacy triple made it 67-53 with 4:43 to play before the Panthers went on a 14-4 run to cut the Appalachian State lead to 71-67 with 57 seconds left before the Mountaineers hit six straight free throws to seal the game.
"I thought we outplayed [Georgia State]", said Appalachian State coach Dustin Kerns. "Our guys were incredibly tough winning ofur games in four days. We believed. I'm just so proud for our players and our university."
Almonacy hit 10 of 18 shots from the field, including six three-pointers with Kerns saying "he was unbelievable. He's a tough guy. He's the first grad transfer i've ever taken. He's a great fit for us. Tough guy. Teammates love him. I'm so happy for him."